Diver Tom Daley makes a splash on top of 101 Hottest Hunks Of 2013 list
Tuesday 22 January 2013 01:00 Comments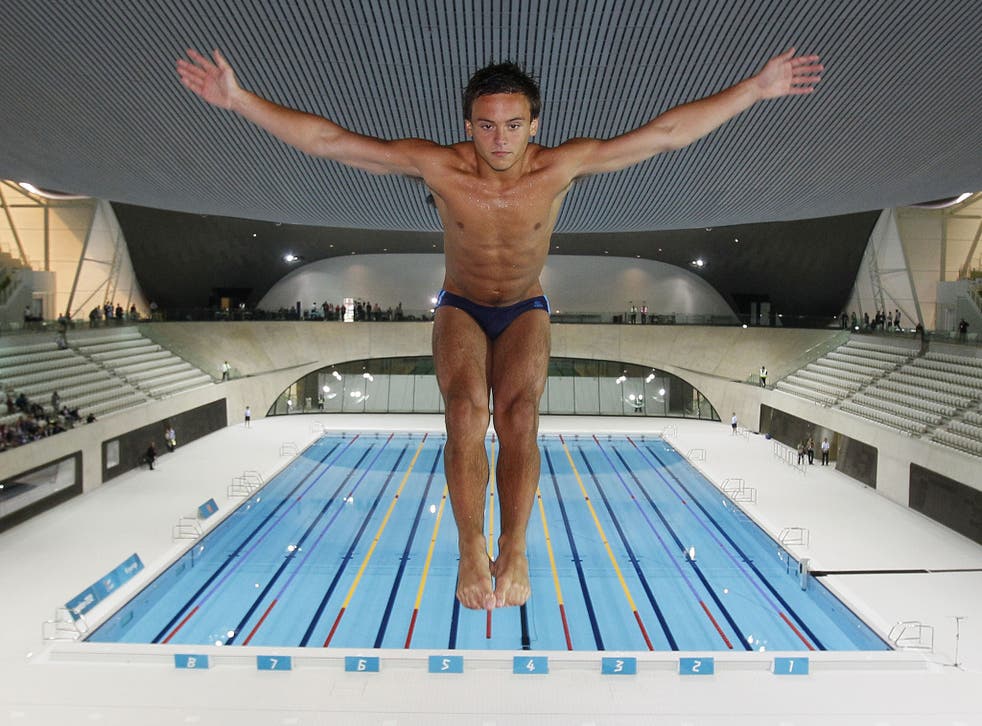 Olympic diving star Tom Daley has toppled David Beckham from the top of an annual poll of "hottest hunks".
The 18-year-old - who has been mentoring the contestants in ITV show Splash - has triumphed in the annual list compiled by Heat magazine.
Runner-up in the reader poll is US actor Channing Tatum, while last year's champ Beckham was ranked third.
Bronze medallist Daley, no stranger to launching himself off the 10-metre board, was surprised he had reached the dizzying heights by topping the 101 Hottest Hunks Of 2013 list.
The star, famed for his toned torso, permatan and appearance as a mentor on ITV1 talent show Splash! said: "It's surreal because I just do diving because I love doing it. For people to vote for me like this is great and I want to say a big thank you to everyone who voted.
"I don't think of myself as a hunk. I just think of myself as a normal person who still goes to school, who still has to train 30 hours a week and who just gets on with life."
Boyband One Direction take two places in the top 10 with Harry Styles at six and Zayn Malik at eight.
Twilight actor Robert Pattinson slides out of the upper reaches of the list - from last year's six to this year's 21 - although his co-star Taylor Lautner makes it into the top 10 at seven.
Heat's editor-in-chief Lucie Cave said: "I'm delighted that the official hottest man on planet Earth is not only British but also wears Speedos for a living."
Hottest Hunks of 2013 Top 10:
1 (-) Tom Daley
2 (40) Channing Tatum
3 (1) David Beckham
4 (10) Zac Efron
5 (2) Ryan Gosling
6 (18) Harry Styles
7 (17) Taylor Lautner
8 (51) Zayn Malik
9 (22) Olly Murs
10 (8) Johnny Depp
PA
Register for free to continue reading
Registration is a free and easy way to support our truly independent journalism
By registering, you will also enjoy limited access to Premium articles, exclusive newsletters, commenting, and virtual events with our leading journalists
Already have an account? sign in
Join our new commenting forum
Join thought-provoking conversations, follow other Independent readers and see their replies