Doctor Who Christmas Special 2014: 'Last Christmas' title hints at Jenna Coleman's exit
A new teaser clip of this year's festive episode has also been released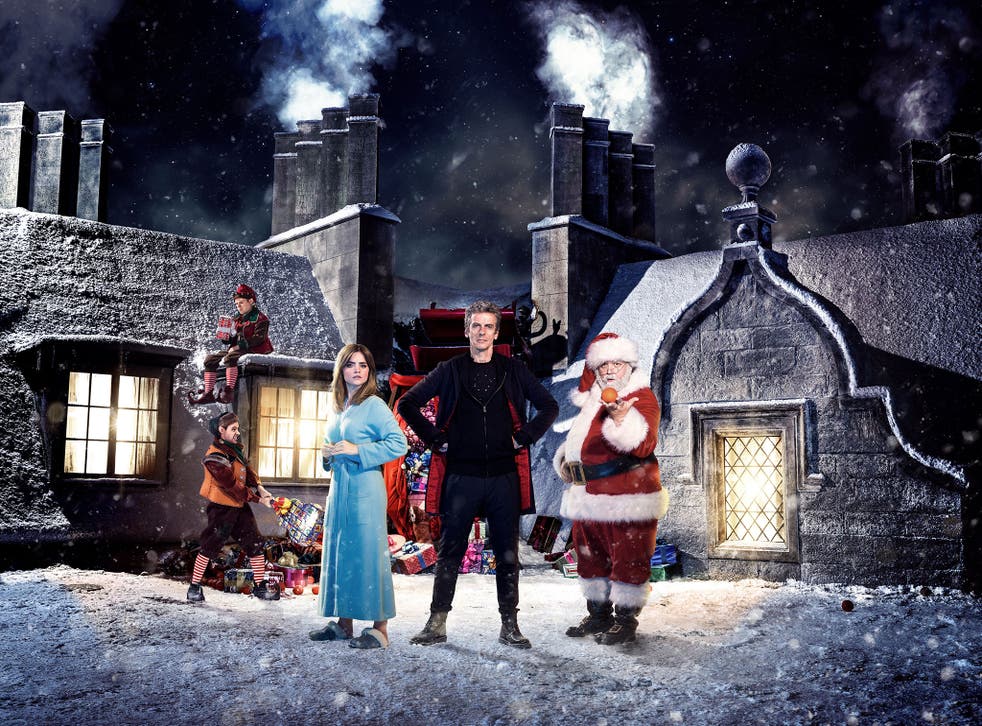 This year's Doctor Who Christmas Special has been given a title and teaser picture to whet our excitement before it airs next month.
The festive episode, starring Nick Frost as Santa Claus, will be called Last Christmas, and sees the Doctor and his companion Clara trapped at an Arctic base with terrifying slimy-looking creatures.
Further plot details are being kept tightly under wraps, but many fans suspect that Jenna Coleman, who plays Clara, will be leaving the show. The newly released title is sure to hype these rumours even more.
Coleman has refused to answer questions about her possibly imminent departure, but hinted that a "big surprise" was coming.
"We've all decided we don't want anybody to know which way it's going," Coleman told Radio Times in September. "If you know I'm in the nest series, or if you know I'm off, you'll know how the story ends.
"It's must better that nobody knows which way it's going to go so that's where we're trying to keep it at the moment."
Earlier this month, showrunner Steven Moffat confirmed that lead star Peter Capaldi has signed on for a ninth series of Doctor Who, but Coleman has not.
Coleman first joined the sci-fi drama as Clara in the 2012 Christmas special, when Matt Smith was playing the Doctor.
Earlier this year, she told The Independent that she was "really happy" in the role of Clara. "It's one of those jobs that will only happen once – the whole adventure that it brings," she said. "The key is not to worry about the future and enjoy it."
Last Christmas airs on BBC One on Christmas Day
Join our new commenting forum
Join thought-provoking conversations, follow other Independent readers and see their replies