Doctor Who: Former Time Lords Peter Davison and Colin Baker lock horns over Jodie Whittaker casting
Davison said the casting meant the 'loss of a role model for boys'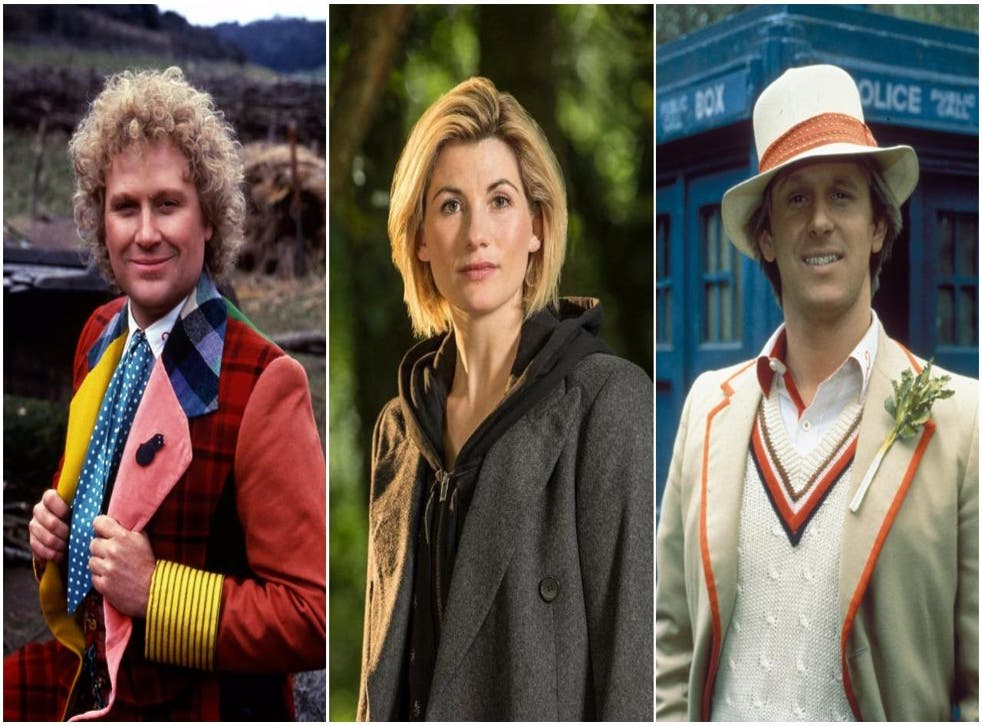 Former Doctor Who actors Colin Baker and Peter Davison have clashed over the decision to cast the first ever female Time Lord in the popular BBC One show.
The BBC recently announced that Jodie Whittaker would replace Peter Capaldi to become the 13th Doctor Who, sending the Internet into meltdown.
One section of the online world was overjoyed, praising the broadcaster for casting a woman in the high-profile role. Another was highly critical, insisting the Doctor — an alien with two hearts — should remain male.
Peter Davison, the fifth Doctor, falls into the latter group, criticising the casting, complaining that the decision meant boys had one less male role model.
"If I feel any doubts, it's the loss of a role model for boys who I think Doctor Who is vitally important for," the actor said at San Diego Comic-Con.
And while he concluded Whittaker is an "excellent actor", he added: "So I feel a bit sad about that, but I understand the argument that you need to open it up."
Stars in Doctor Who and Game of Thrones

Show all 10
Conversely, Colin Baker, the sixth Doctor, has expressed his support for Whittaker taking the role, calling Davison's comments "absolute rubbish".
"They've had 50 years of having a role model. So sorry Peter, you're talking rubbish there – absolute rubbish," the father of five said. "Well, you don't have to be of a gender of someone to be a role model. Can't you be a role model as people?"
Previously, the BBC responded to criticism with a statement reading: "Since the first Doctor regenerated back in 1966, the concept of the Doctor as a constantly evolving being has been central to the programme. The continual input of fresh ideas and new voices across the cast and the writing and production teams has been key to the longevity of the series.
Access unlimited streaming of movies and TV shows with Amazon Prime Video Sign up now for a 30-day free trial
Sign up
"The Doctor is an alien from the planet Gallifrey and it has been established in the show that Time Lords can switch gender.
"As the controller of BBC Drama has said, Jodie is not just a talented actor but she has a bold and brilliant vision for her Doctor. She aced it in her audition both technically and with the powerful female life force she brings to the role. She is destined to be an utterly iconic Doctor.
"We hope viewers will enjoy what we have in store for the continuation of the story."
Actor Kris Marshall was rumoured to have been a front runner to become the new doctor. The My Family star may still appear in the upcoming series – due to start filming in January 2018 – but as an assistant rather than Time Lord.
Join our new commenting forum
Join thought-provoking conversations, follow other Independent readers and see their replies