Doctor Who kiss sparks Ofcom complaints over 'weird lesbian-lizard perv trip'
The 'inappropriate' scene featured in Saturday night episode 'Deep Breath'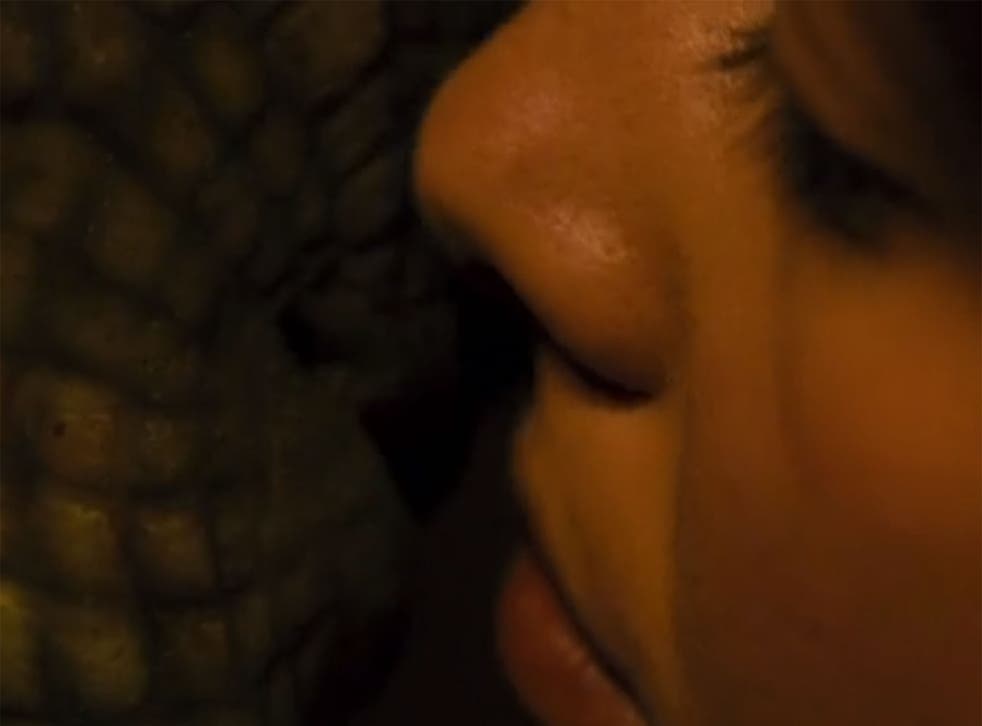 Ofcom has received six complaints after a lesbian kiss featured in Saturday night's Doctor Who episode, "Deep Breath".
The BBC sci-fi drama came under fire from some fans for the "inappropriate" moment between lizard-woman Madame Vastra and her human wife Jenny Flint that aired to seven million viewers.
Although the Victorian London couple, portrayed by Neve McIntosh and Catrin Stewart, have appeared as lovers for three years, their first on-screen kiss sparked some people to attack what they saw as a "blatant gay agenda".
The moment came about when Jenny holds her breath to escape clockwork droids who can sense humans by their exhalations. As she struggles to breathe, Madame Vastra helps keep her alive with her own oxygen.
In pictures: Doctor Who series 8

Show all 122
But while the scene received a positive reaction from most viewers, others claimed it was "unnecessary" and "gratuitous", with one reviewer accusing the BBC of "wanting to become a porn channel".
"It just seems (executive producer Steven Moffat) is on some weird, lizard-lesbian perv trip," another wrote, according to gay news site, Pink News.
Fans were also quick to react on Twitter, posting comments both for and against the kiss.
The first episode of series eight saw Peter Capaldi take over from Matt Smith as the twelfth Time Lord after the regeneration in 2013's Christmas special.
Join our new commenting forum
Join thought-provoking conversations, follow other Independent readers and see their replies