Downton Abbey gets flabby: Cast members told to lose weight after snacking on set
Julian Fellowes admits he is 'addicted' to eating egg sandwiches while filming
Daisy Wyatt
Friday 11 July 2014 23:24 Comments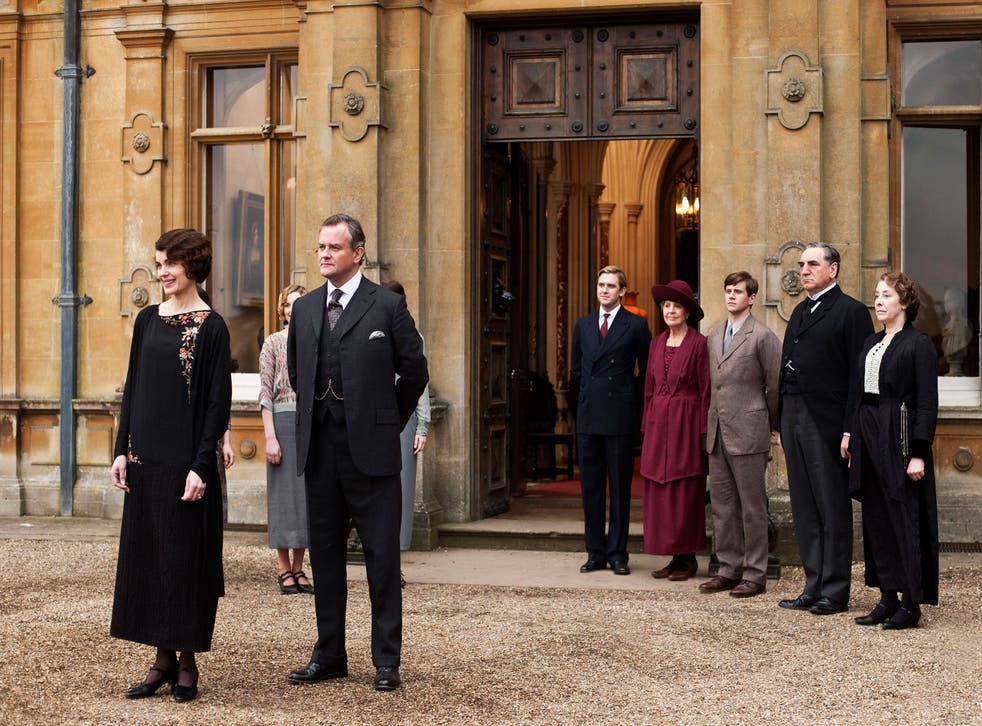 The Crawley family may enjoy eating lavish banquets, but it seems their downstairs staff aren't going without either.
The cast of Downton Abbey has been told by ITV bosses to lose weight after piling on the pounds from snacking between filming.
Rob James-Collier, who plays under-butler Thomas Barrow has said keeping weight off between scenes is "the biggest challenge" of shooting the forthcoming series.
Even show creator Julian Fellowes has admitted he is "addicted" to eating sandwiches served on the set, according to reports in The Sun.
"The feeling is there's not a better egg sandwich in England. But the cast have been asked to cut down on supplies so they can't be tempted.
"Between takes and reshoots some actors were munching through a loaf's worth of sarnies."
The hit period drama returns for its fifth series later this year with some new faces including guest appearances from Anna Chancellor and Richard E Grant.
The series, which has become the most-watched drama in the history of PBS in the US, has earned 12 Emmy Award nominations ahead of the American TV awards in August.
Register for free to continue reading
Registration is a free and easy way to support our truly independent journalism
By registering, you will also enjoy limited access to Premium articles, exclusive newsletters, commenting, and virtual events with our leading journalists
Already have an account? sign in
Join our new commenting forum
Join thought-provoking conversations, follow other Independent readers and see their replies