Ellen DeGeneres Show set rife with sexual misconduct and harassment, former employees claim
Former members of staff claim one producer had a reputation for being 'handsy' with female employees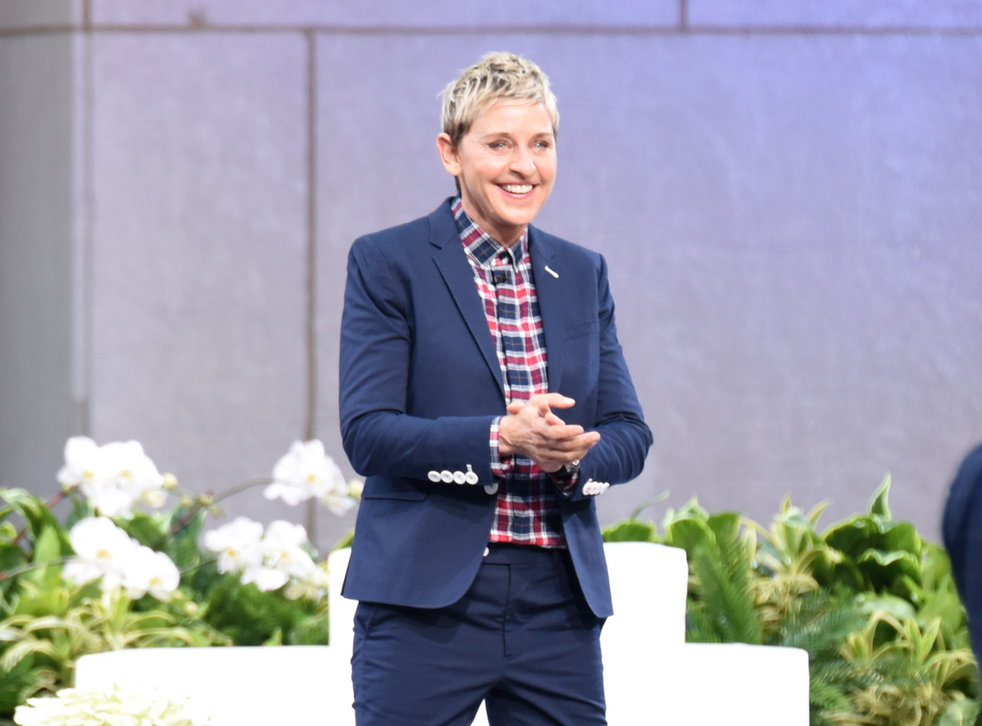 Dozens of former employees of Ellen DeGeneres's talk show have lifted the lid on an alleged culture of bullying and sexual harassment behind-the-scenes.
Just days after it was reported that The Ellen Show was being investigated over claims that the set was "dominated by fear", a number of former staffers have claimed to Buzzfeed News that sexual misconduct was rampant from executive producers.
Nearly a dozen former employees recalled head writer and executive producer Kevin Leman making sexually explicit comments in the office that were "masked in sarcasm, but not sarcasm".
"He'd probably do it in front of 10 people and they'd laugh because 'it's just Kevin being Kevin,' but if you're in a position of power at a company, you don't just get to touch me like that," a former employee said.
One male ex-employee recalled Leman allegedly asking if he would touch his genitals or perform oral sex in a bathroom at a 2013 company party, while another recalled seeing Leman grab a production assistant's penis on a separate occasion.
In May 2017, another former employee said she saw Leman grope a production assistant in a car and kiss his neck.
The Independent has approached Leman for comment, after he denied these claims to Buzzfeed.
"I have always aimed to treat everyone on the staff with kindness, inclusivity and respect," he said. "I've never had a single HR or inter-personal complaint made about me, and I am devastated beyond belief that this kind of malicious and misleading article could be published."
Further allegations were made against executive producer Ed Glavin, who was said by a number of former employees to have "a reputation for being handsy with women", often placing his hands around his staff's lower waists or rubbing them on the shoulders or back.
"You could definitely see the creep factor and the creepy touching. That was out in the open for everybody to see… but you didn't want to piss them off or you would be fired, so it was just that culture of fear," one former employee, said.
Access unlimited streaming of movies and TV shows with Amazon Prime Video Sign up now for a 30-day free trial
Sign up
While Glavin did not immediately respond to our request for comment, two sources have told The Hollywood Reporter that the producer will be let go from the show soon.
In a letter sent to the show's employees, DeGeneres, who appeared to deny any knowledge of her producers' behaviour behind-the-scenes, apologised to ex-staff members and vowed to ensure better treatment of workers in future.
"I told everyone in our first meeting that The Ellen DeGeneres Show would be a place of happiness – no one would ever raise their voice, and everyone would be treated with respect,' the note reads.
"Obviously, something changed, and I am disappointed to learn that this has not been the case. And for that, I am sorry."
Register for free to continue reading
Registration is a free and easy way to support our truly independent journalism
By registering, you will also enjoy limited access to Premium articles, exclusive newsletters, commenting, and virtual events with our leading journalists
Already have an account? sign in
Register for free to continue reading
Registration is a free and easy way to support our truly independent journalism
By registering, you will also enjoy limited access to Premium articles, exclusive newsletters, commenting, and virtual events with our leading journalists
Already have an account? sign in