Eurovision 2017 final: When is it on? What is the running order? Who will win?
Tune in at 8pm on Saturday to watch the annual contest with commentary from Graham Norton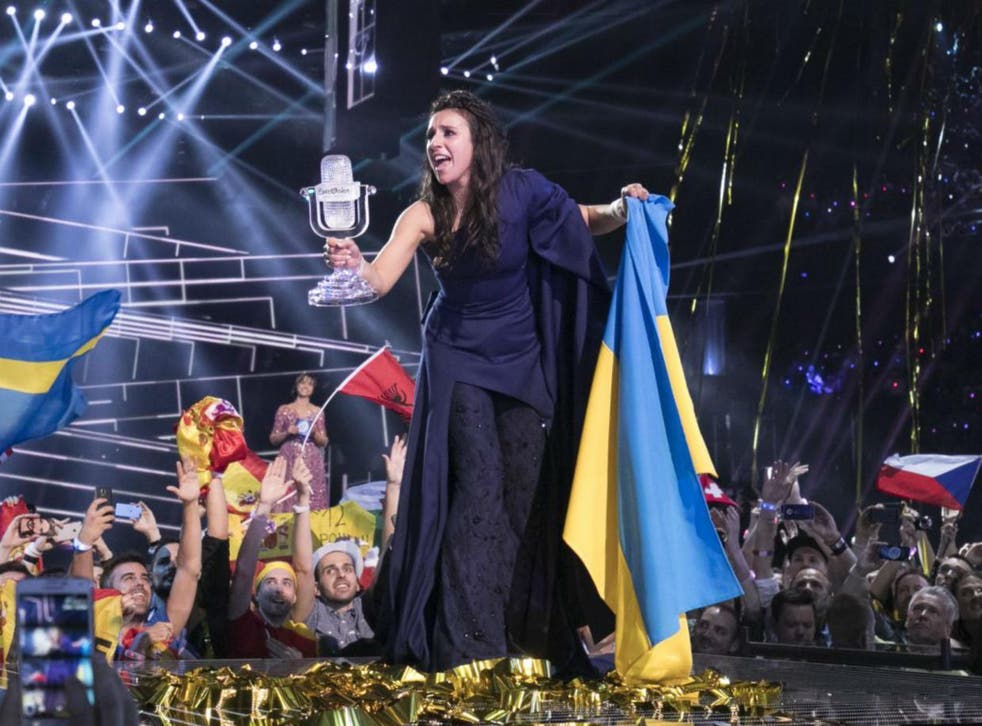 The stage is set for this weekend's Eurovision song contest grand final which will take place tomorrow (Saturday 13 May). You can follow along with our live blog here.
What time is it?
As ever, proceedings will kick off on BBC One at 8pm with Graham Norton providing the commentary in as tongue-in-cheek manner as you're hoping.
Where is it?
This year's ceremony will take place in Kiev following last year's win for Ukraine.
Who is the UK's entry?
UK's entry is former X Factor contestant Lucie Jones who will perform the track 'Never Give Up On You.' Judging by the initial reaction from press and fans, the Welsh singer is looking likely to finish in a better position than last year's entry by Joe and Jake who finished in a measly 24th placement out of 26 (you can see all the bookies odds here).
What is the running order?
In pictures: Eurovision song contest 2017

Show all 55
Now the Eurovision finalists have been determined following this week's semi-finals, organisers have now confirmed the official running order:
1. Israel
2. Poland
3. Belarus
4. Austria
5. Armenia
6. The Netherlands
7. Moldova
8. Hungary
9. Italy
10. Denmark
11. Portugal
12. Azerbaijan
13. Croatia
14. Australia
15. Greece
16. Spain
17. Norway
18. United Kingdom
19. Cyprus
20. Romania
21. Germany
22. Ukraine
23. Belgium
24. Sweden
25. Bulgaria
26. France
What are the odds?
You can find a full list of odds here. Perhaps surprisingly, the UK has been slashed from rank outsider to the sixth favourite to win in the past week alone.
Any controversies?
This year's ceremony was thrown into controversy last month when Russia confirmed it had pulled out following the announcement that singer Yulia Samoylova had been barred from entering the hosting nation of Ukraine for having previously toured Crimea in 2015 after it was annexed by Russia. The country is also refusing to broadcast the contest.
Eurovision 2017 kicks off on BBC One tomorrow night (13 May) at 8pm. Follow along with our live blog here.
Register for free to continue reading
Registration is a free and easy way to support our truly independent journalism
By registering, you will also enjoy limited access to Premium articles, exclusive newsletters, commenting, and virtual events with our leading journalists
Already have an account? sign in
Register for free to continue reading
Registration is a free and easy way to support our truly independent journalism
By registering, you will also enjoy limited access to Premium articles, exclusive newsletters, commenting, and virtual events with our leading journalists
Already have an account? sign in
Join our new commenting forum
Join thought-provoking conversations, follow other Independent readers and see their replies