Friends: David Schwimmer weighs in on whether Ross and Rachel were actually on a break
Fans have debated the topic for years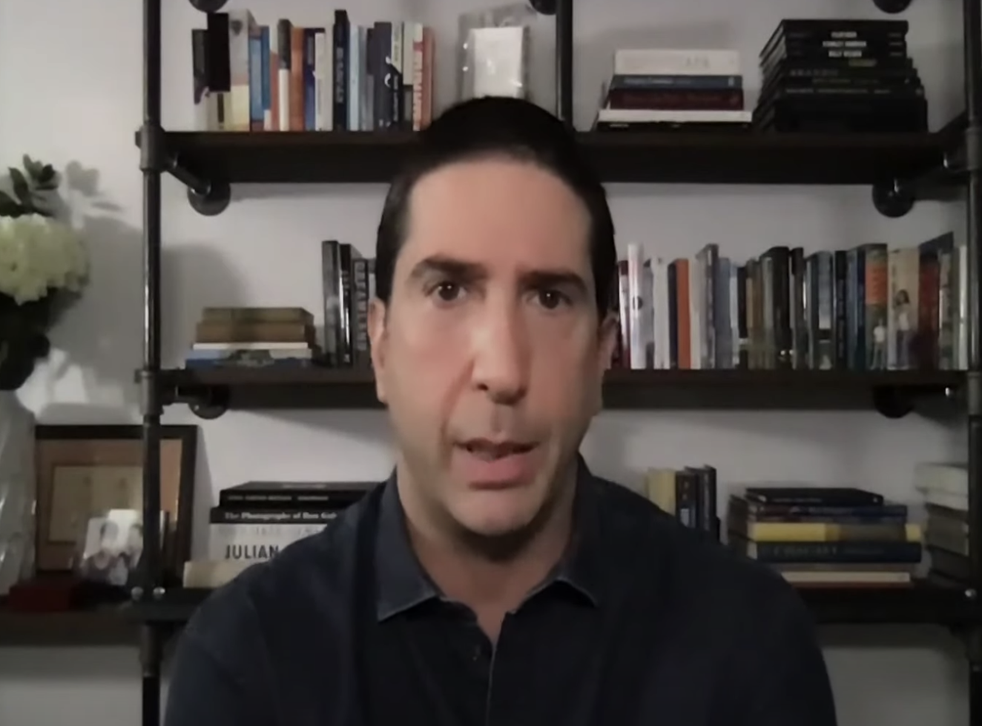 David Schwimmer has weighed in on an age-old Friends conundrum linked to his character Ross Geller.
The actor was a guest in a recent episode of The Tonight Show Starring Jimmy Fallon, during which the controversy came up.
Friends fans will remember that Ross, during the third season of the sitcom, sleeps with a woman named Chloe – at the same time as Ross's relationship with Rachel (portrayed by Jennifer Aniston) is hitting a rough patch.
Ross later makes it clear he believed he and Rachel had broken up at the time of his encounter with Chloe. Rachel, however, disagrees and considers that Ross's behaviour amounts to cheating.
Throughout the show, the sentence "We were on a break" is uttered several more times, becoming one of the sitcom's emblematic one-liners.
"Can you say right now as you, David Schwimmer – were they on a break or were they not on a break?" Fallon asked Schwimmer during their recent chat.
Schwimmer immediately responded: "It's not even a question. They were on a break."
During the interview, the actor also gave an update about a planned Friends reunion, which has been delayed due to the coronavirus pandemic.
He told Fallon the special could film as early as next month, if it's possible to safely do so.
Join our new commenting forum
Join thought-provoking conversations, follow other Independent readers and see their replies