Game of Thrones actress Maisie Williams criticises 'snobby and mean' George RR Martin book fans
The star said people felt they had the right to ruin the show for others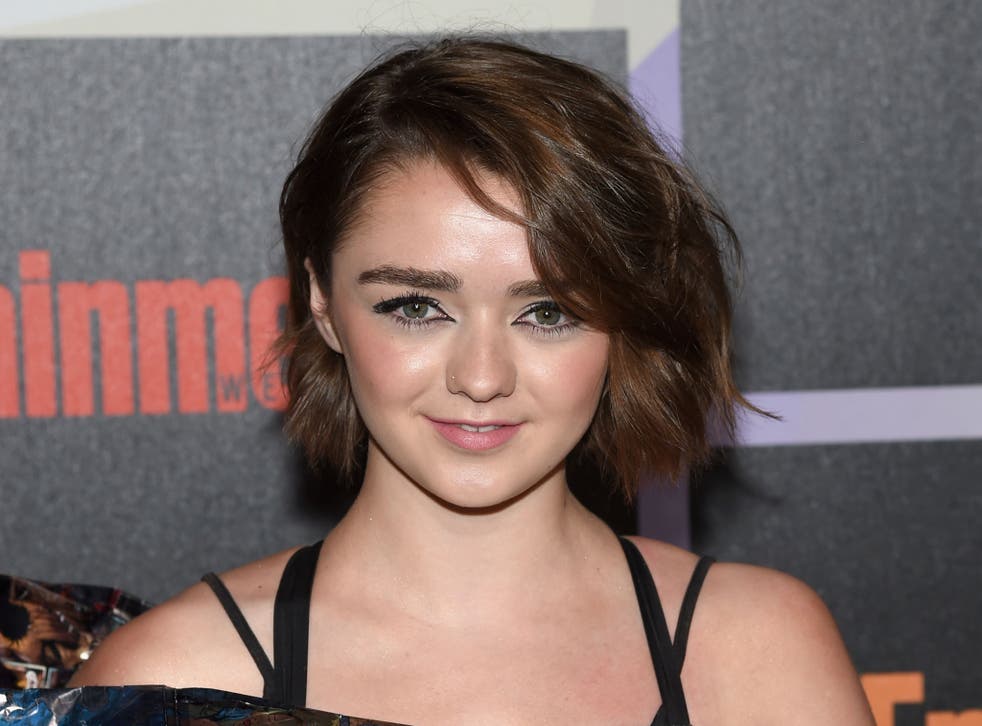 Game of Thrones star Maisie Williams has criticised "mean" and "snobby" fans of George RR Martin's original fantasy series.
The 17-year-old, who plays Arya Stark in the hit HBO series based on the A Song of Ice and Fire novels, complained that certain individuals spoiled the show for others by revealing plot lines.
"I'm so sick of going on the internet and seeing all the book readers being snobby, spoiling it for other people, then saying, 'Well, it's not a spoiler. The books have been out for years'," she told TV Line.
"Like, couldn't you just stop being mad for a second and let other people enjoy the show?"
Williams, who herself doesn't know exactly what the future holds for the indefatigable Arya, added: "They feel they have a claim on the series because they read the books first, and I understand that, but they don't need to be mean about it."
Game of Thrones season 5 cast

Show all 9
Warning: Potential spoiler alert
And referring to the recent backlash following producers' decision to exclude Lady Stoneheart, a vengeful reincarnation of Arya's murdered mother Catelyn Stark, from the TV show, Williams said: "I liked moments like this, because book readers think they know what's coming, then we change it and it's really funny to watch their reactions.
"They're always like, "that's not what happened in the books, so the show's really bad now'. But really, they just feel insecure because they're used to knowing what's coming next."
The fifth season of Game of Thrones is expected to air in 2015.
Register for free to continue reading
Registration is a free and easy way to support our truly independent journalism
By registering, you will also enjoy limited access to Premium articles, exclusive newsletters, commenting, and virtual events with our leading journalists
Already have an account? sign in
Register for free to continue reading
Registration is a free and easy way to support our truly independent journalism
By registering, you will also enjoy limited access to Premium articles, exclusive newsletters, commenting, and virtual events with our leading journalists
Already have an account? sign in
Join our new commenting forum
Join thought-provoking conversations, follow other Independent readers and see their replies