Game of Thrones endings: George RR Martin letter from 1993 reveals what might have been
The author sent his original ideas for storylines to Harper Collins - but they appear to have changed wildly since he started writing
Jess Denham
Friday 06 February 2015 11:15 Comments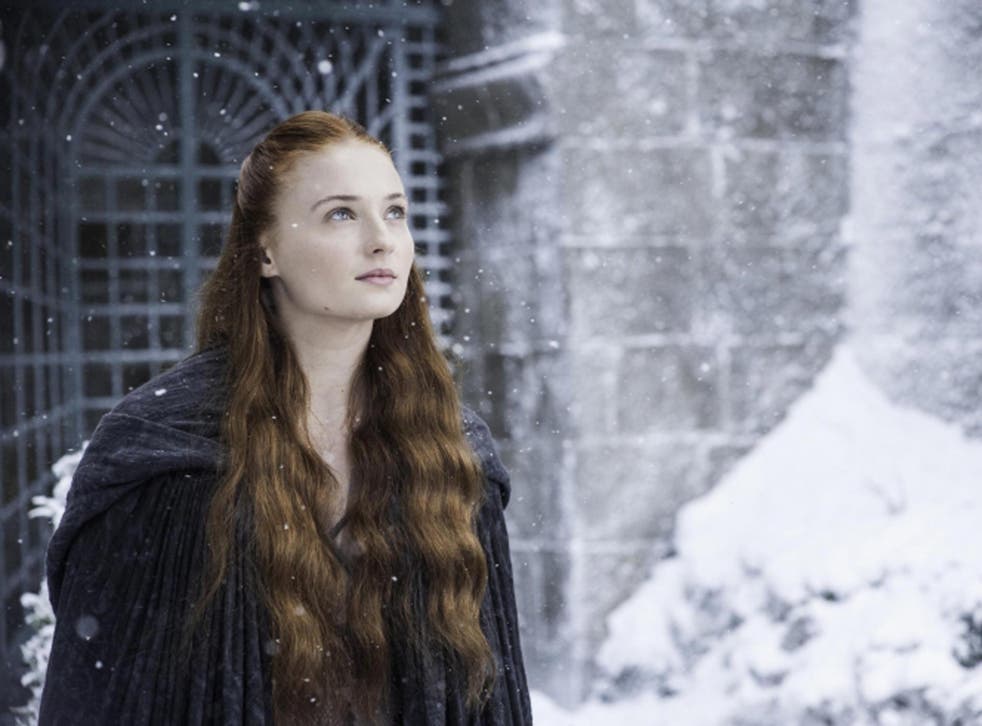 George RR Martin had plans for an epic love triangle involving Tyrion, Arya and her half brother, as well as a baby for Sansa and evil king Joffrey, a three-page proposal written by the Game of Thrones author 20 years ago has revealed.
*This article contains spoilers*
Waterstones tweeted a link to three photos of a typewritten letter Martin sent to his publisher Harper Collins in 1993, giving the broad outline of his planned storyline.
The post has since been deleted, but according to Variety was shared with permission and has now appeared on fan website winteriscoming.net (scroll down to read letter in full).
Game of Thrones season 5 in pictures

Show all 25
Martin is believed to have written the plot arc while still developing his A Song of Ice and Fire novel series, but many of the ideas differ significantly to what has happened in the popular books and TV show.
However, his proposal (originally for a trilogy) may provide some clues about which characters are expected to survive.
Jon Snow, Arya Stark, Bran Stark, Tyrion Lannister and Daenerys Targaryen were all intended to live throughout Martin's original trilogy, giving readers the chance to see them "growing from children to adults and changing themselves and the world in the process".
What might have been is even more shocking, however. Here is some of the best of what we never got to see:
Arya and Jon Snow were set for a passionate love affair…
Maisie Williams might have got to kiss Kit Harington were it not for Martin's change of heart. The writer wanted the half-siblings to end up "tormented" after falling in love "until the secret of Jon's true parentage is finally revealed in the last book".
…but Tyrion also had the hots for Arya
Tyrion was supposed to fall "helplessly in love" with the youngest female Stark after switching allegiance to her family to bring his brother Jaime down, after he kills loads of people and blames it on him. Cue a fierce rivalry with Jon Snow, despite Arya not returning Tyrion's feelings. In the TV show, he marries Arya's sister Sansa.
Access unlimited streaming of movies and TV shows with Amazon Prime Video Sign up now for a 30-day free trial
Sign up
Sansa Stark was going to have Joffrey's son
Joffrey might have been poisoned during his wedding to Margaery Tyrell but had Martin followed through on his initial plan, Sansa would have been his bride and the mother of his heir after choosing the king over her parents and siblings in a "choice she will later bitterly rue".
Joffrey and Robb were going to do battle
There was set to be a real, physical fight on the battlefield, with Joffrey injuring the eldest male Stark before his uncles Jaime and Tyrion finish him off. Surely the The Lion and the Rose (dubbed the "Purple Wedding") was better though? George RR likes a bloodythirsty conclusion to nuptials after all.
Daenerys was going to invade Westeros sooner
Martin's plan involved Daenerys getting on with her Seven Kingdoms invasion earlier. And the Khaleesi was originally going to kill her husband Drogo in revenge for him murdering her power hungry brother Viserys. This would have cut out a lot of those other invasions and desert ramblings - not to mention Daenerys' mourning for Drogo.
The ever-unpredictable Martin did warn us that his proposal might change, writing at the beginning of his letter: "I don't outline my novels. I find that if I know exactly where a book is going, I lose all interest in writing it."
Harper Collins is yet to respond to our request for comment on the letter.
Game of Thrones season five premieres on Sunday 12 April on HBO and the next day on Sky Atlantic.
Register for free to continue reading
Registration is a free and easy way to support our truly independent journalism
By registering, you will also enjoy limited access to Premium articles, exclusive newsletters, commenting, and virtual events with our leading journalists
Already have an account? sign in
Join our new commenting forum
Join thought-provoking conversations, follow other Independent readers and see their replies