Game of Thrones season 6: Episode 4 and 5 titles and plots revealed
Book of the Stranger and The Door given ambiguous descriptions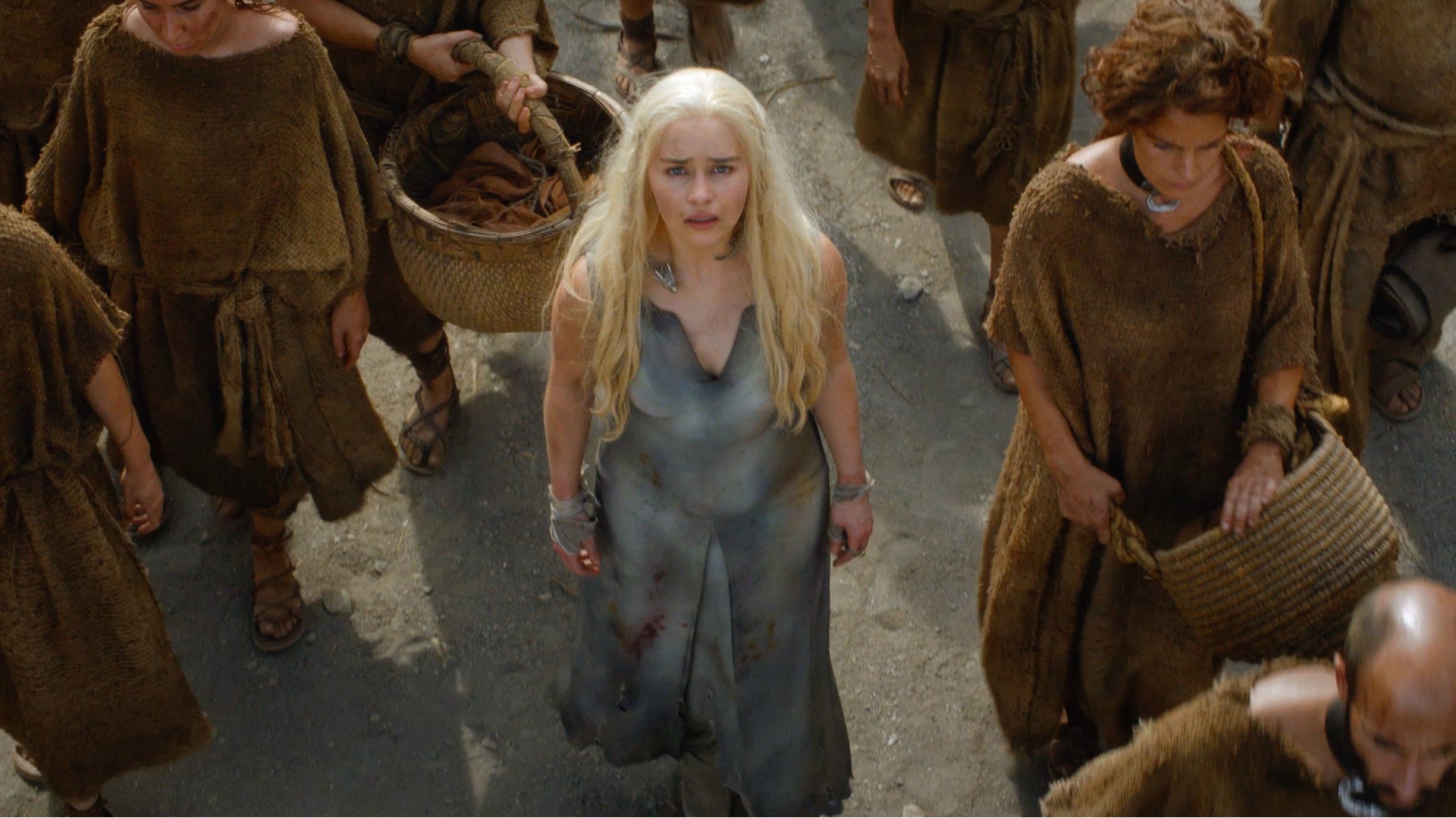 Furore over Game of Thrones has led to numerous episode titles leaking online, many of which have proven correct.
Most recently, the titles for episodes four and five have been proven correct ("Book of the Stranger" and "The Door"), with HBO releasing official descriptions to go alongside the names.
As always, the information is brief, with very little actually being revealed.
Book of the Stranger
The House Sigils in Game of Thrones
Show all 36
"Tyrion strikes a deal. Jorah and Daario undertake a difficult task. Jaime and Cersei try to improve their situation."
When the title first leaked, many believed it to be a reference to one of Westeros's Seven Gods, 'The Stranger'. With the Faith of the Seven still in play in King's Landing, it is thought they will be a key part of the episode.
Jaime and Cersei are both mentioned in the description, and seeing as Jaime came face to face with the high sparrow in episode two, this could very well be where 'The Stranger' is referenced.
The Door
"Tyrion seeks a strange ally. Bran learns a great deal. Brienne goes on a mission. Arya is given a chance to prove herself."
Again, not too much to go off. The most exciting part could very well be "Bran learns a great deal". In the upcoming episode "Oathbreaker", the young Stark is thought to be visiting The Tower of Joy where he may learn of Jon Snow's real parentage. Perhaps they're holding off the reveal for the season's midway point?
Previously, we speculated that 'The Door' could reference the Door of Black and White, where Arya is training. If she is "given a chance to prove herself", perhaps this will come into play somehow. Fingers crossed Arya's story this season won't just be her being beaten up.
Meanwhile, Kit Harrington has spoken about Jon Snow's role in the rest of the season while Maisie Williams revealed that another Stark would also be returning to the show.
Join our commenting forum
Join thought-provoking conversations, follow other Independent readers and see their replies