Game of Thrones, season 6, episode 5, 'The Door': What does the title refer to? The Moon Door?
The door to The House of Black and White? The metaphorical door between life and death?
Jack Shepherd
Thursday 19 May 2016 10:50 Comments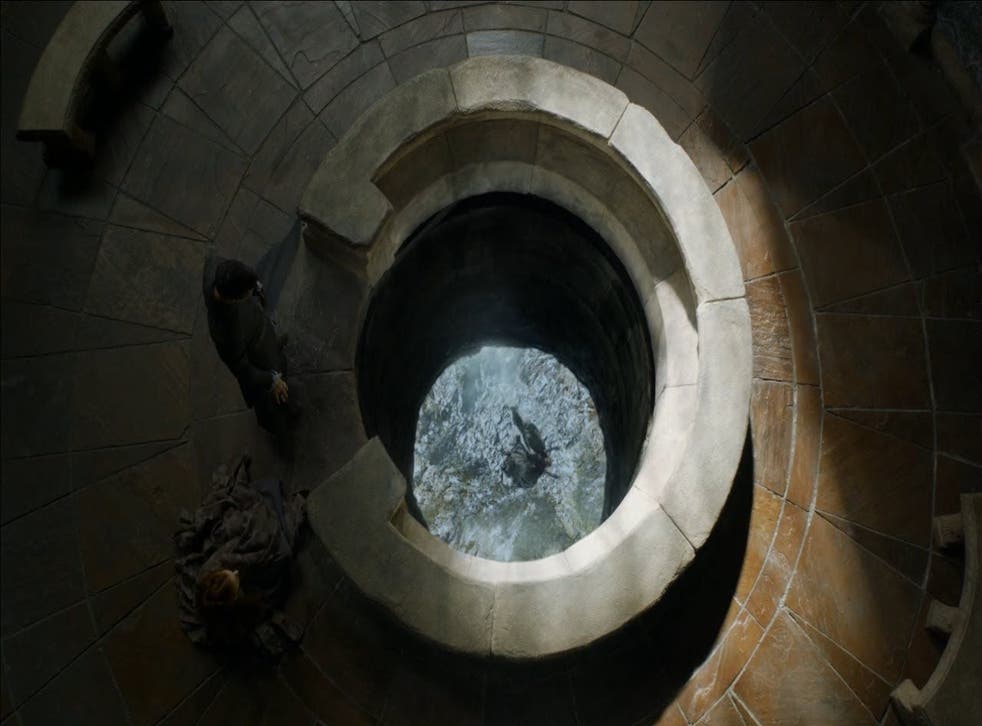 For the last four weeks, the world has been taken by Game of Thrones fever, every piece of information about the show making headlines as viewers speculate over the twists and turns to come.
This week is no different, with fans wondering what the titular door of episode five refers to. With a few photos and a trailer to go on, let's ponder upon what 'The Door' may mean.
The most obvious and prominent door so far mentioned this season is The Moon Door - something the little Lord Robin Arryn mentions when discussing the fate of Lord Yohn Royce.
Game Of Thrones Season 6 Episode 5 Preview
From the trailer, we know Littlefinger will be visiting Sansa at Castle Black and therefore will not be at the Eyrie (unless, of course, he uses his famous time machine).
Whether Robin accompanies Baelish is unknown - he could very well choose to go back home and let his 'uncle' take care of business.
Another prominent door is that of The House of Black and White - the one Arya spent a couple of episodes sitting outside.
With the no-longer-blind-girl but still the-girl-who-has-no-name back in the house of the Faceless Men, perhaps she will do something which gets her sent out the door.
Recently, Maise Williams and Sophie Turner played a game of "two truths, one lie" about the show, seemingly giving away a massive spoiler about Arya. The spoiler makes a lot more sense if she gets sent away by the Faceless Men.
There's also the metaphorical 'door' between life and death. We see Arya standing around a dead body in the trailer while being handed a small vial - perhaps she needs to drink it and walk through an imaginary door to ascend her training?
Game of Thrones episode 5 'The Door' photos

Show all 9
Bran also features in the trailer, with the episode synopsis reading "Bran learns a great deal". Perhaps he travels to far through a 'door into the past'? Perhaps he will even go through the door to the Tower of Joy, potentially revealing a whole lot about the Stark family and Jon Snow's real parents.
All will be revealed when Game of Thrones this Sunday. Meanwhile, there's been a whole lot of speculation over the new Red Woman and her role in the show. Theorists also believe Loras may have doomed King's Landing with his latest confession.
Register for free to continue reading
Registration is a free and easy way to support our truly independent journalism
By registering, you will also enjoy limited access to Premium articles, exclusive newsletters, commenting, and virtual events with our leading journalists
Already have an account? sign in
Join our new commenting forum
Join thought-provoking conversations, follow other Independent readers and see their replies