Game of Thrones season 6: Tower of Joy could reveal that Jon Snow has a long lost twin sister
Fans believe Meera Reed could be a long-lost Stark/Targaryen child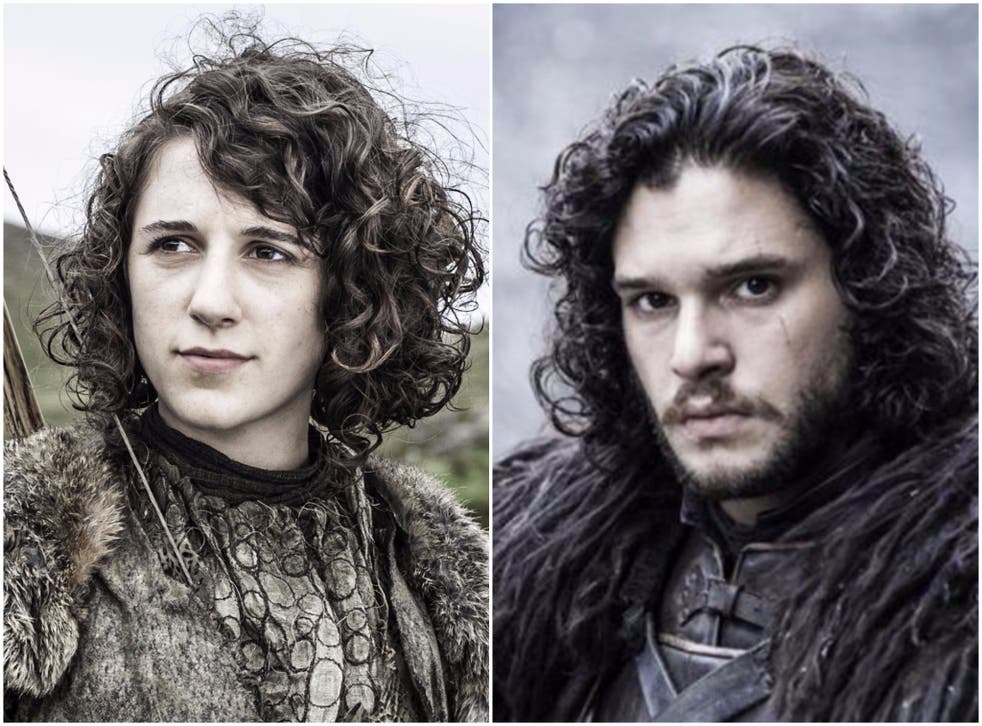 ** Game of Thrones season six, episode three spoilers ahead **
After years of waiting, Game of Thrones fans thought they were about to have one of the show's longest-running questions answered in 'Oathbreaker'.
During Bran's flashback with the Three-Eyed-Raven, we saw Ned Stark and Howland Reed defeat three Targaryen guards in order to enter The Tower of Joy where a dying Lyanna Stark awaits.
Unfortunately, before Lyanna's critical reveal, Max Von Sydow's character decided "that was enough for one episode" and cut things off short, angering Bran and fans around the world.
The House Sigils in Game of Thrones

Show all 36
Fans believe that - when we do eventually see Lyanna - Jon Snow's true parentage will be revealed (for the uninitiated, you can read about Jon Snow's parents [R+L=J] theory here).
However, it is not only Jon Snow's true parents who may finally be revealed. Theorists also think there is another Stark/Targaryen child in the tower: Meera Reed. (Meera is the woman currently in the North, looking after Bran as he goes through his Yoda-esque training.)
Why do fans believe this? The main evidence comes from birth years. According to the appendixes of A Song of Ice and Fire, both Jon and Meera were born in the same year, making it very plausible they could be twins.
There's also Meera's looks in the show. Both Kit Harrington and Ellie Kendrick look relatively similar, with the same hair. However, this is barely substantial evidence; what's more persuasive is the character's description in the books.
In George RR Martin's novels, Meera is described as being "short and slim", "flat chested", not described as beautiful but Theon remarks on her being attractive while Bran confesses he has fallen in love with her.
Game Of Thrones Season 6 Episode 4 Preview
These descriptions are very similar to those of Arya Stark, who is said to have a striking resemblance to - you guessed it - Lyanna.
Access unlimited streaming of movies and TV shows with Amazon Prime Video Sign up now for a 30-day free trial
Sign up
There's also the idea that Lyanna would be much more likely to die in childbirth by having twins while Ned returning to Winterfell with two bastard children may have been overkill.
Against this theory is Meera having green eyes; something neither the Starks nor the Targaryens have. There's also the fact this is very, very Star Wars - basically a re-hash of the Luke/Leia storyline.
The actor who plays Meera, Ellie Kendrick, has previously commented on the speculation: "I genuinely don't have any idea as we don't get told anything! But, I don't know. I think people might just be thinking that because we've both got curly hair. In the books, our characters are described quite differently."
She added: "I think there's definitely a mystery to Meera and Jojen and their parentage, but I think it'll unwind itself eventually."
Hopefully, the secrets of The Tower of Joy will be revealed sooner rather than later. Meanwhile, the internet has been running rampant with Game of Thrones theories.
There's one on how Hodor may actually be a horse; how Melisandre's revel plays into the 'Jon Snow is the chosen one' theory; and how Jaime Lannister may be Cersei's eventual killer.
Register for free to continue reading
Registration is a free and easy way to support our truly independent journalism
By registering, you will also enjoy limited access to Premium articles, exclusive newsletters, commenting, and virtual events with our leading journalists
Already have an account? sign in
Register for free to continue reading
Registration is a free and easy way to support our truly independent journalism
By registering, you will also enjoy limited access to Premium articles, exclusive newsletters, commenting, and virtual events with our leading journalists
Already have an account? sign in
Join our new commenting forum
Join thought-provoking conversations, follow other Independent readers and see their replies