Game of Thrones season 6 episode 9: The Battle of the Bastards is even bigger than the Battle of Hardhome, say showrunners
A 'fully fleshed out medieval battle'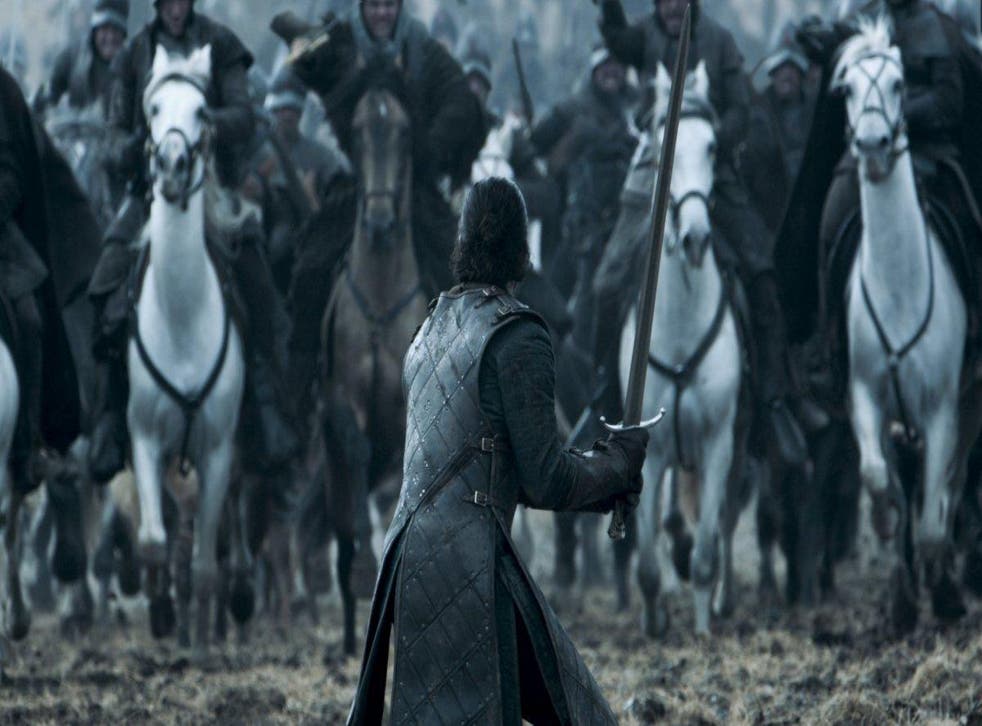 Game of Thrones has been building towards a showdown between Houses Stark and Bolton for some time now, and in episode 9 - simply titled 'The Battle of the Bastards' - we're going to get one.
"It's pretty huge," Kit Harington said. "It's the biggest thing we've ever filmed for Thrones. And each year I say that 'cause each year Thrones has to get bigger."
That's a pretty tantalising prospect, given how jaw-dropping the Hardhome battle was last season. While that one involved White Walkers and therefore a lot of VFX, this is a human battle and production on it was vast, with one extra telling me it took six weeks to film and involved over 500 extras.
With Game of Thrones being such a big success, the team now have the budget to realise a full-scale battle.
Game of Thrones Season 6 Episode 9 Preview
"David and Dan wanted to do a thing of spectacle, a strategic pitchfield battle they hadn't had the resources to do back in season 1 or 2," episode director Miguel Sapochnik told Entertainment Weekly. "I was particularly interested in depicting both the horror of war and the role of luck in battle."
"Miguel's really outdone himself," showrunner D.B. Weiss added. "Fully fleshed out medieval battles require a tremendous amount of resources and choreography to get them right. It feels like we're doing something fresh that you don't see on TV and movies very often."
The battle was teased in this week's trailer, seeing the Starks' odds stacked against them as they are lacking in men.
Thanks to fans decoding the letter Sansa wrote earlier in the season however, it looks like they will be getting some last minute help from another powerful house.
The House Sigils in Game of Thrones

Show all 36
'The Battle of the Bastards' will be season 6's longest episode yet at 60 minutes, before the final episode becomes the longest in the show's history, clocking in at 69 minutes.
Register for free to continue reading
Registration is a free and easy way to support our truly independent journalism
By registering, you will also enjoy limited access to Premium articles, exclusive newsletters, commenting, and virtual events with our leading journalists
Already have an account? sign in
Register for free to continue reading
Registration is a free and easy way to support our truly independent journalism
By registering, you will also enjoy limited access to Premium articles, exclusive newsletters, commenting, and virtual events with our leading journalists
Already have an account? sign in
Join our new commenting forum
Join thought-provoking conversations, follow other Independent readers and see their replies