Game of Thrones season 6: Ser Jorah actor wants his character to die having sex with Daenerys
He's on a solo mission to get his sexy back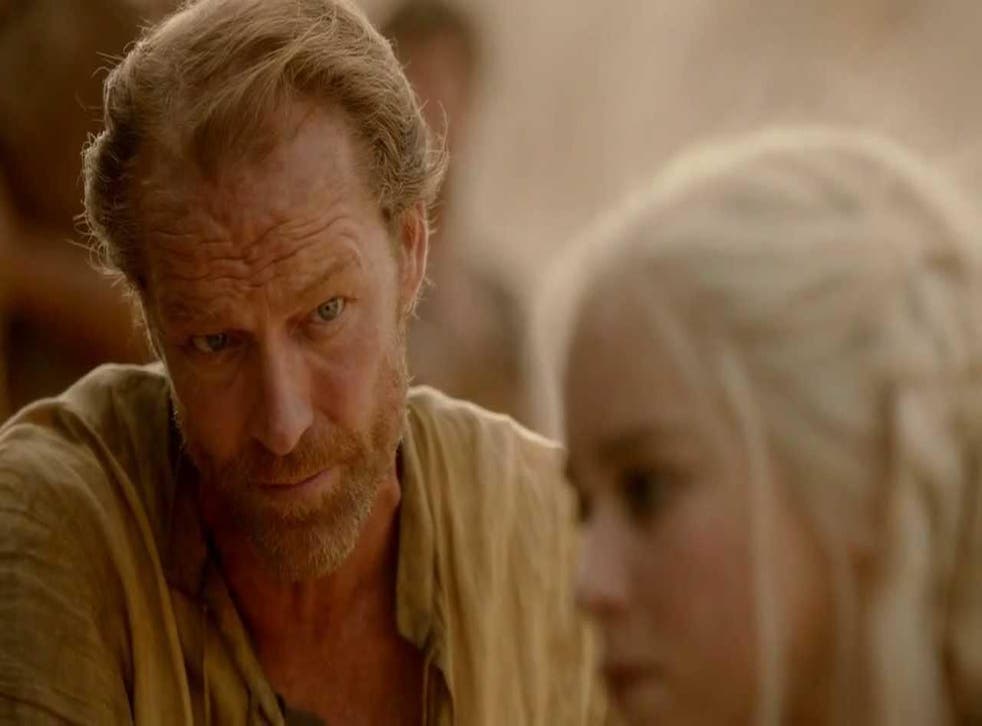 In Game of Thrones unlikely romance news, Brienne of Tarth and Tormund Giantsbane might well be on, but far less likely is a Daenerys Targaryen and Ser Jorah tryst.
"I love you" he recently confessed to Khaleesi, an admission that prompted her to well up a little and send her guardian on a mission to cure himself of greyscale.
Daenerys' love for Jorah might actually be purely platonic, but this probably won't stop him from believing that if he returns healed he might be in for some rudimentary desert tent sex.
Jorah actor Iain Glen previously said that he'd like to see his character go out in a heart attack while making love to Khaleesi, and his desire doesn't seem to have changed.
"That's what I'd really like. I think that would be a good scene, don't you?" he told Vulture this week. "If I'm brave enough, I'll suggest it to [showrunners] Dan [Weiss] and David [Benioff]. Jorah dies doing it. Perfect. [Laughs.]"
I'm sure fans would be delighted for Jorah should it happen, but Glen fears his days on the show could be numbered (there is no known cure for greyscale in Westeros).
The House Sigils in Game of Thrones

Show all 36
"It's a worry, they've got a worried actor on their hands," he confessed. "For any actor on the show, most of the time we're just thinking, "Please keep me alive!" I've been very lucky to be a part of the show, right back to the pilot.
"If I go out in the madness of greyscale, then I'll have thought I've done very well. It's been a complete treat to be a part of the show. They're a lovely group of people. But the greyscale has definitely got this actor worried, I'll be honest about that."
Our money is on Jorah disappearing from the show for a few episodes now, perhaps later returning having found a cure, but dying defending his Khaleesi.
Join our new commenting forum
Join thought-provoking conversations, follow other Independent readers and see their replies