Game of Thrones season 6: Young Ned Stark 'cast' for flashback scene
He is rumoured to spar with Robert Baratheon in a new scene
Christopher Hooton
Monday 10 August 2015 16:40 Comments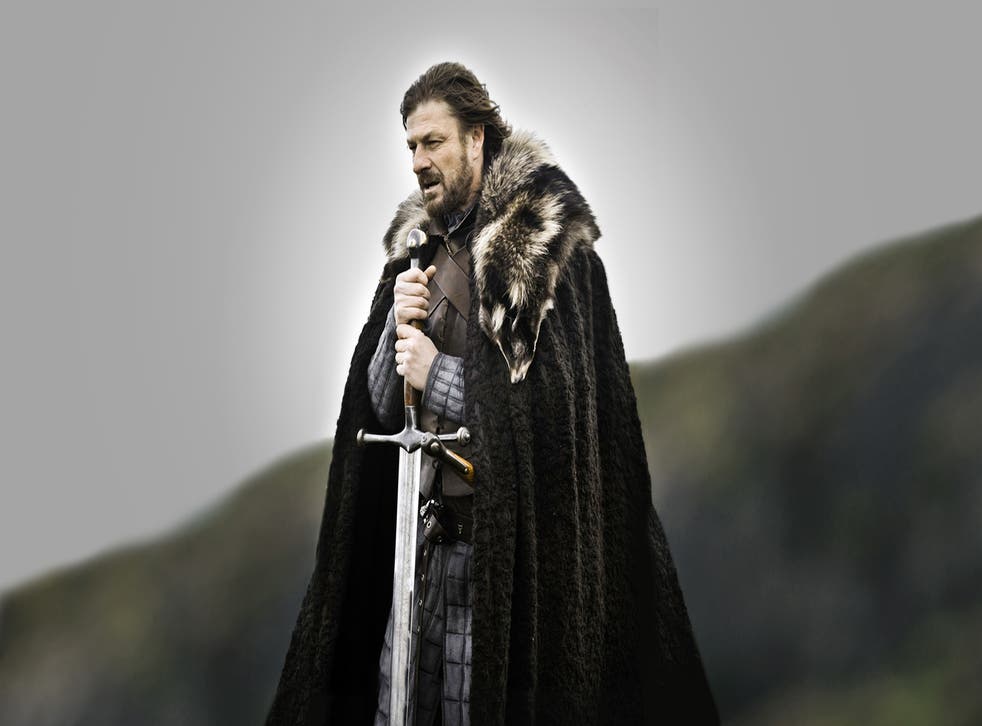 Decapitated good guy Ned Stark is returning to Game of Thrones!
Sadly this won't be a Sean Bean return through some Lord of Light hijinks, but the character is expected to feature through flashback.
According to Watchers on the Wall, 13-year-old actor Sebastian Croft has been selected for the role, the casting call for which sought a young boy with brown hair, a narrow face, green eyes and the use of a Northern accent.
The boy will be sparring with an older boy in a scene, which could be a young Robert Baratheon back when he and Ned were growing up at the Eyrie.
Another theory from Reddit:
'On the other hand, there's a chapter in the books where Bran has a weirwood vision of, presumably, Lyanna sparring with sticks with Benjen. They could make it a little more viewer-friendly and just change Benjen to Ned, which doesn't change the nature of the flashback and would be a good intro to Lyanna if they're planning on revealing her relationship with Jon and Ned's promise to her.'
Croft has placed Oliver Twist in a UK tour of Oliver!, appeared in London West End productions of Matilda and Les Miserables, and played young Martius in Coriolanus at the Donmar Warehouse.
The casting news follows rumours that Ned was to return for a flashback that would reveal Jon Snow's true parentage, which began after a filming location in Spain was arranged that looks suspiciously like the Tower of Joy from George R. R. Martin's books.
We also learnt this morning that David Bradley will return as Walder Frey, suggesting we might finally get to see the Red Wedding orchestrator's comeuppance.
Game of Thrones season 6 is expected to arrive in April 2016.
Register for free to continue reading
Registration is a free and easy way to support our truly independent journalism
By registering, you will also enjoy limited access to Premium articles, exclusive newsletters, commenting, and virtual events with our leading journalists
Already have an account? sign in
Join our new commenting forum
Join thought-provoking conversations, follow other Independent readers and see their replies