The Independent's journalism is supported by our readers. When you purchase through links on our site, we may earn commission.
Game of Thrones season 8: Bran Stark actor responds to viral Night King theory
*SPOILER ALERT* This article contains plot details from season 7 of Game of Thrones
Roisin O'Connor
Thursday 31 August 2017 08:15 Comments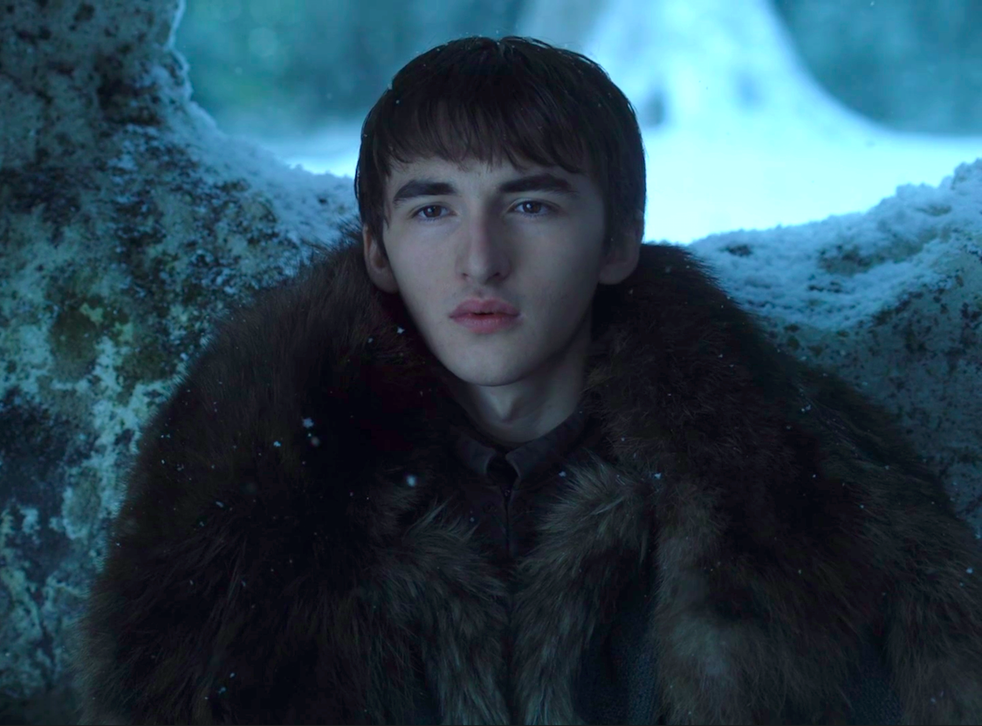 The actor who plays Bran Stark in Game of Thrones has responded to one of the biggest fan theories to emerge from season 7 of the hit show.
Since his return to Winterfell as the Three-Eyed Raven, Bran has been disturbing his siblings by making eery, vague remarks about the future.
As the series rumbled on, a YouTube video posted by Game of Theories suggested that an episode to come could see a time-travelling Bran warg his way into the man who would eventually become the Night King, in a bid to prevent the Children of the Forest from creating the army of the undead.
Game of Thrones: 'The Dragon and the Wolf' finale images

Show all 14
The theory suggests that Bran transitions into the Night King when the Children of the Forest pierce the man's heart with dragonglass, leaving Bran stuck inside his body.
While it may seem far-fetched at first, it seems more likely if you revisit the moment in season six that showed the White Walkers' creation.
After that moment, Bran's interaction with Leaf could add further legitimacy to the theory, as he asked her if the Children of the Forest were the ones who created the White Walkers.
Leaf responded: "We were at war. We were being slaughtered. Our sacred trees cut down. We needed to defend ourselves."
Bran asked who they needed to defend themselves from and Leaf replied: "From you."
Speaking to Vulture in a new interview, Isaac Hempstead Wright has given his take, and claims he believes that despite his transformation into one of the most powerful beings in the Game of Thrones universe - he isn't destined to move over to the dark side.
"I think it's less that they're the same person and more that they're two of the ancient beings of Westeros," he said. "The Three-Eyed Raven has been around for God knows how long, and White Walkers have been reported since the beginning of time.
"As we've seen, they were created by the Children of the Forest, so we can't get much more ancient than that. Perhaps we can think of it as these are two characters with a huge amount of power, but one is a Frankenstein's monster who is driven by nothing but hatred and violence.
"Then there's Bran, who uses his powers for good. I want to find out why the Night King is so obsessed with destroying mankind. We'll have to see if they have any kind of explanations in the next season."
Follow Independent Culture on Facebook for the latest news, features and video
Register for free to continue reading
Registration is a free and easy way to support our truly independent journalism
By registering, you will also enjoy limited access to Premium articles, exclusive newsletters, commenting, and virtual events with our leading journalists
Already have an account? sign in
Join our new commenting forum
Join thought-provoking conversations, follow other Independent readers and see their replies