Game of Thrones season 8 theory: Fans believe they've worked out the Night King's true motive
'The writers have dropped hints about the Gods Eye for years'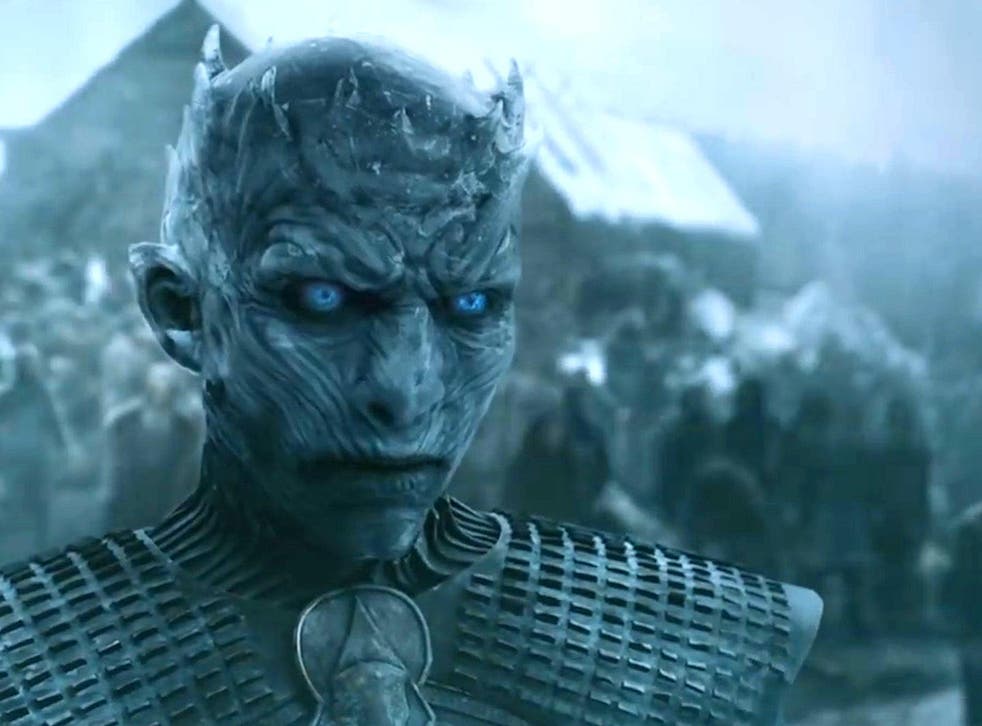 With Game of Thrones' seventh season having wrapped, anticipation for the final six episodes is at an all-time high. How will events unfold in Westeros? Will Jon Snow and Dany prevail?
Many questions remain regarding the Night King and the army of the undead. Why are they really marching South? What's their motivation? Surely, something more than just death to humanity?
Some fans believe they may have worked out the answer. "I predict the Night King is going directly to the Gods Eye," writes one Reddit user, as noted by TIME.
God's Eye refers to a mysterious lake in the heart of the Riverlands. At the centre of the lake is the Isle of Faces, the location where the Children of the Forrest — those who created the White Walkers — made a pact with the First Men.
What the Game of Thrones cast look like out of character

Show all 44
"Ultimately I think his end goal is to reach the Isles of Faces and use its magical properties to give life to his undead army," the theory continues.
"Eastwatch by the Sea [the location the Night King destroyed during the finale] is the closest part of the wall to the Gods Eye. Harrenhall is on the northern shore of the Gods Eye.
"The writers have dropped hints about the Gods Eye for years and have always discussed the Riverlands with great detail."
The God's Eye is first mentioned during season one, when Tywin names Tyrion hand of the King. Twin eventually heads to Harrenhal, which is located next to the lake.
Whether the White Walkers really do want to become human again, or just want to watch the world freeze, remains to be seen. Game of Thrones returns for season eight either late 2018 or early 2019 (an exact date has not been revealed).
Register for free to continue reading
Registration is a free and easy way to support our truly independent journalism
By registering, you will also enjoy limited access to Premium articles, exclusive newsletters, commenting, and virtual events with our leading journalists
Already have an account? sign in
Register for free to continue reading
Registration is a free and easy way to support our truly independent journalism
By registering, you will also enjoy limited access to Premium articles, exclusive newsletters, commenting, and virtual events with our leading journalists
Already have an account? sign in
Join our new commenting forum
Join thought-provoking conversations, follow other Independent readers and see their replies