Game of Thrones spinoffs: George RR Martin shares new details
The five planned scripts will not centre on Dunk & Egg or Robert's Rebellion
Jack Shepherd
Tuesday 16 May 2017 12:35 Comments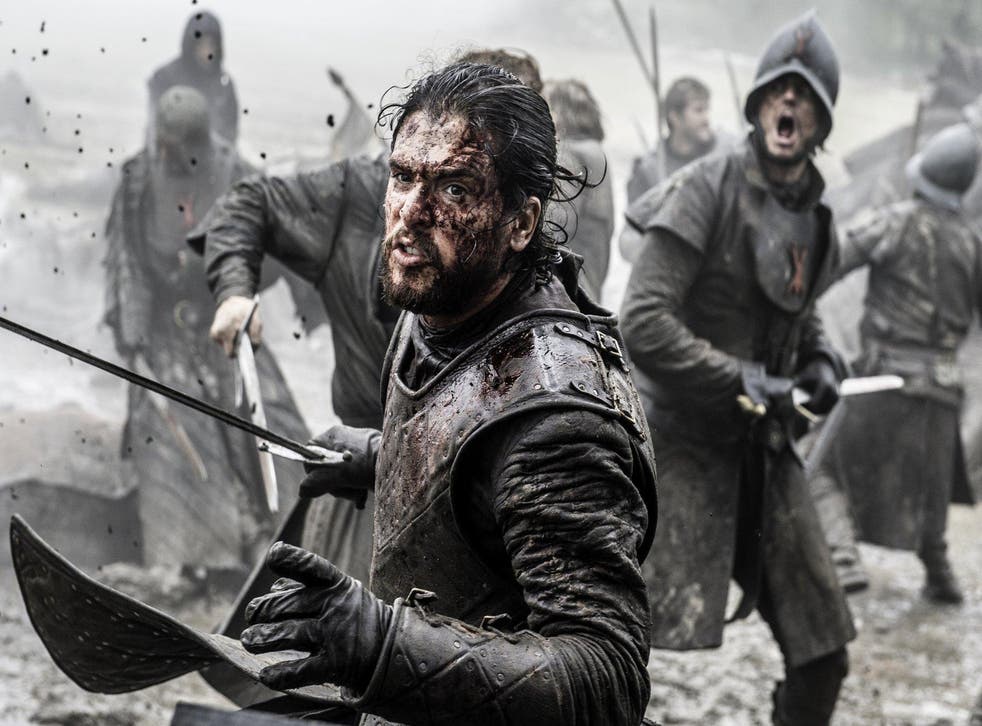 Earlier this year, HBO announced four Game of Thrones spinoffs are currently being written, author George RR Martin later adding how five projects are being worked on.
Martin has now written an in-depth blog post explaining exactly what's happening, clarifying how five "successor shows" are being planned.
The author clarifies these stories will certainly not feature characters currently featured on the show: "We are not talking Joey or AfterMASH or even Frazier or Lou Grant… So all of you who were hoping for the further adventures of Hot Pie are doomed to disappointment."
Writers Max Borenstein, Jane Goldman, Brian Helgeland, and Carly Wray are all on board — the fifth will be revealed later by HBO — with Martin working with all four.
"[Each one] has visited me here in Santa Fe," he writes, "some of them more than once, and we've spent days together discussing their ideas, the history of Westeros and the world beyond"
Game of Thrones season 7 photos

Show all 15
Martin admitted how "but I do think it's very unlikely that we'll be getting four (or five) series" as the TV business is a turbulent beast. "What we do have here is an order for four — now five — pilot scripts. How many pilots will be filmed, and how many series might come out of that, remains to be seen."
Most revealing of all, however, are Martin's final comments. He confirms none of the spin-offs will centre on Dunk & Egg — two characters the author has written multiple novels about — or Robert's Rebellion. On Dunk & Egg, he writes: "I don't want to repeat what happened with Game of Thrones itself, where the show gets ahead of the books."
Concerning Robert's Rebellion, Martin explains how viewers and book readers know all the events that transpired during the seismic event, concluding: "There would be no surprises or revelations left in such a show, just the acting out of conflicts whose resolutions you already know. That's not a story I want to tell just now; it would feel too much like a twice-told tale."
Lastly, Martin confirms he's still working on The Winds of Winter, juggling the next A Song of Ice and Fire instalment with the five shows, Fire and Blood (a planned complete history of House Targaryen), four new Wild Cards books, and multiple unannounced projects.
Access unlimited streaming of movies and TV shows with Amazon Prime Video Sign up now for a 30-day free trial
Sign up
Meanwhile, season seven of Game of Thrones is fast approaching. Here's everything you need to know about the upcoming HBO show.
Register for free to continue reading
Registration is a free and easy way to support our truly independent journalism
By registering, you will also enjoy limited access to Premium articles, exclusive newsletters, commenting, and virtual events with our leading journalists
Already have an account? sign in
Join our new commenting forum
Join thought-provoking conversations, follow other Independent readers and see their replies