Game of Thrones season 4 episode 2 sees fans jubilant over King Joffrey's 'Purple Wedding'
More wedding-based murder in HBO fantasy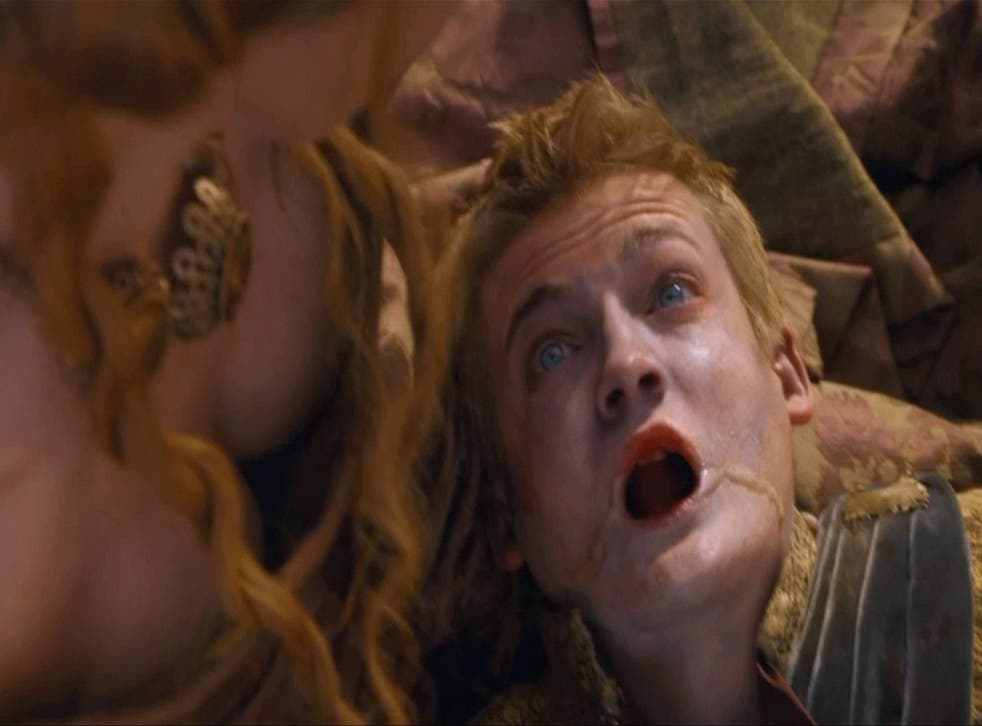 Game of Thrones fans whooped and mourned in unequal measure last night, when the tyrannical reign of King Joffrey came to an end in season 4 episode 2, "The Lion and the Rose".
*Spoilers everywhere*
Joffrey Baratheon, very possibly the most hated man in Westeros, met an untimely end at his own wedding where he was poisoned by an unknown assailant, coughing and spluttering to death in the arms of Cersai Lannister.
The King's mauve cheeks led to the scene being dubbed the 'Purple Wedding', a follow-up to season 3's rather more sanguine Red Wedding, which saw three Starks bumped off by the Lannisters.
Most fans were delighted by Joffrey's departure, with one tweeting: "For once, Game of Thrones has caused me happy tears instead of sad ones."
Another wrote: "I just watched Joffery die ... Then watched it again, and again, and again ... Best Sunday ever."
Game of Thrones season four in pictures

Show all 36
Other hysterical comment highlights included: "They made Joffrey's eyes bleed. Game of thrones doesn't care at all!!! HIS EYES WERE BLEEDING," and "Being someone who uses social media, I have gathered that Game of Thrones is mostly about weddings."
Game of Thrones continues on HBO in the US and Sky Atlantic in the UK next Sunday.
Join our new commenting forum
Join thought-provoking conversations, follow other Independent readers and see their replies