Game of Thrones season 7 episode 4: How they created that incredible battle scene in 'The Spoils of War'
Behind the scenes on The Loot Train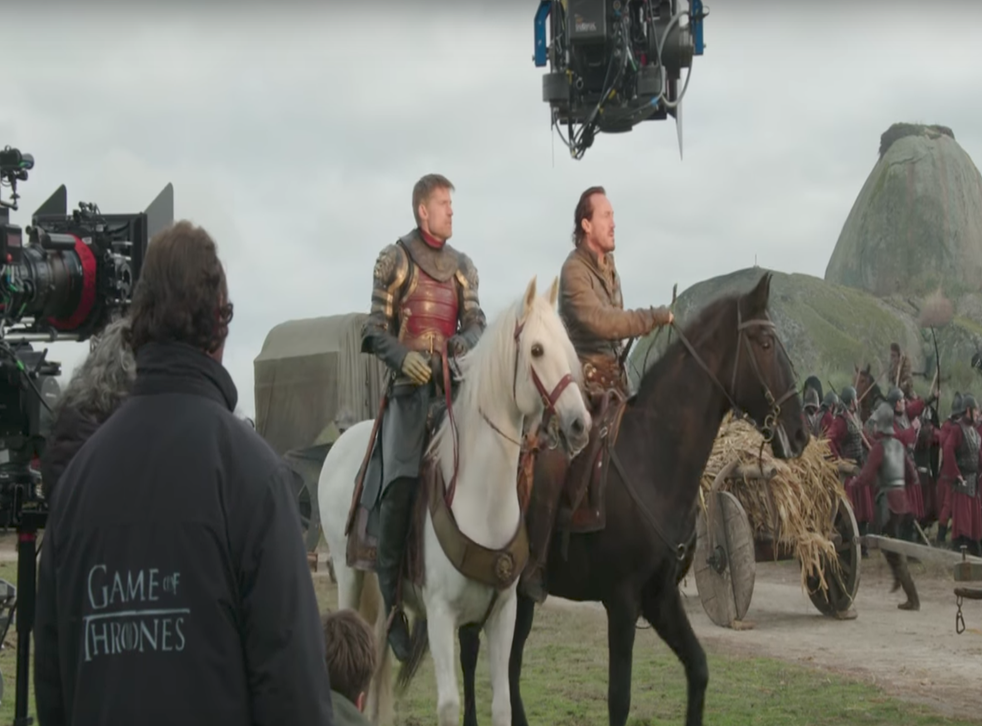 Game of Thrones' fourth episode this season was arguably the best hour of television seen this year, featuring everything we Watchers love: dragons, battles and awkward reunions.
** Spoilers for 'The Spoils of War' ahead **
Pulling off those last 20 minutes was no easy venture, first-time Thrones director Matt Shakman — better known for helming 44 episodes of It's Always Sunny in Philadelphia — working tirelessly on the stunning set piece.
For a behind-the-scenes video, the director and showrunners explain how they filmed the incredible battle sequence, known as The Loot Train.
First off, they talk about balancing the multiple points, concentrating primarily on Jaime Lannister, hoping to show what being attacked by a dragon is like.
How Game of Thrones characters have changed

Show all 6
Setting up the actual battlefield took hundreds of people, 27 wagons, huge amounts black paint, fake ash, and charred bodies. Then there was the fire, with a lot of VFX people blowing a lot of things up and lighting a record number of people on fire.
Filming the actual sequence was also a challenge, the director using multiple cameras — the main difficulty being to offer the viewer a sense of speed. Plus, they had to input a VFX dragon... Watch the full video below.
During the same episode we saw two Starks finally reunite, one person almost drowned, and cave paintings callback to symbols seen before. Watch the episode on NOW TV in the UK.
Join our new commenting forum
Join thought-provoking conversations, follow other Independent readers and see their replies