Game of Thrones season 7: Arya Stark looks set to be reunited with an old friend
*Spoiler alert* This article contains potential spoilers for Game of Thrones season 7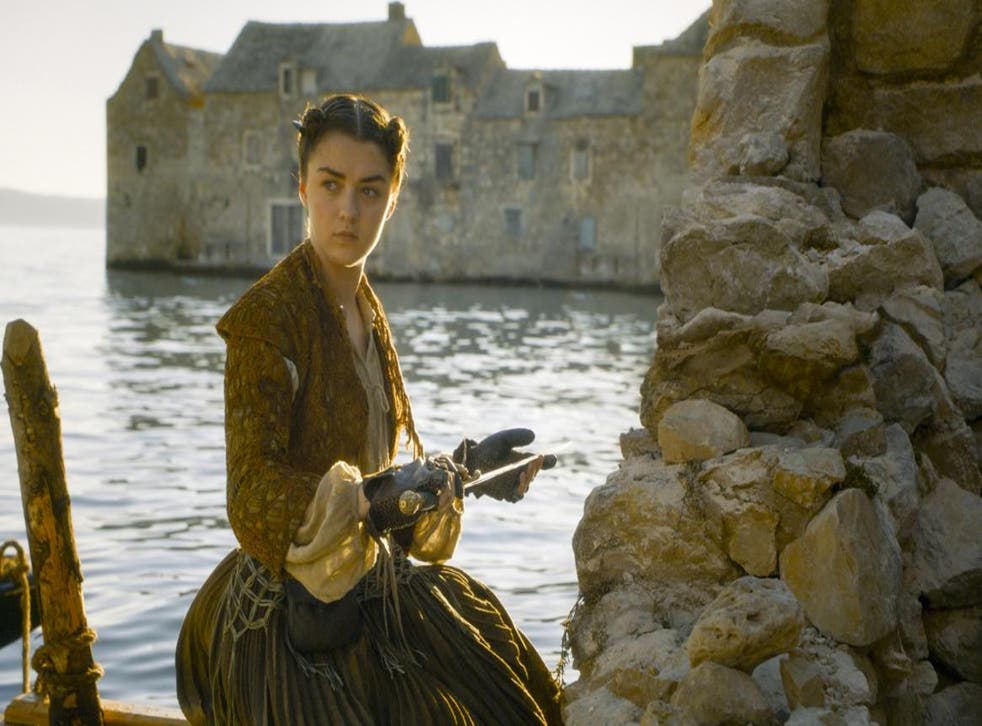 Game of Thrones fans may get to see the reunion of Arya with an old friend in the upcoming new season.
According to a report by Game of Thrones fan site Watchers on the Wall, actress Maisie Williams was spotted filming for Game of Thrones in Canada, Calgary.
While there is no photo evidence (yet) to prove that - the Canada-based company Instinct Animals, which trains many of the animals used in Game of Thrones, shared a photo of two of its wolves saying they were "ready to work".
Rather tellingly, they used the hashtag #WinterIsComing. The photos were posted around the same time that Williams was reportedly filming there.
The white wolf is Quigley, who has played Jon Snow's direwolf Ghost since 2015.
While the other wolf appears to be a newcomer, it could serve as a very good replacement for the dog that played Arya's direwolf Nymeria in season one.
Nymeria was last spotted en route to King's Landing after she defended Arya and the butcher's son from Prince Joffrey.
In order to save her life, Arya chased Nymeria away and spared her the death sentence which was instead carried out on Sansa's direwolf, Lady.
In the novels by George R R Martin, Arya hears rumours about a female wolf who has brought a huge pack together that is taking over the Riverlands - who are known to attack members of House Frey.
If HBO follows this storyline at all, we could be in for a major comeback in Game of Thrones season 7.
Join our new commenting forum
Join thought-provoking conversations, follow other Independent readers and see their replies