Game of Thrones: Is this why Ned Stark never revealed the truth about Jon Snow's true parentage to Catelyn?
** Spoilers for Game of Thrones season six **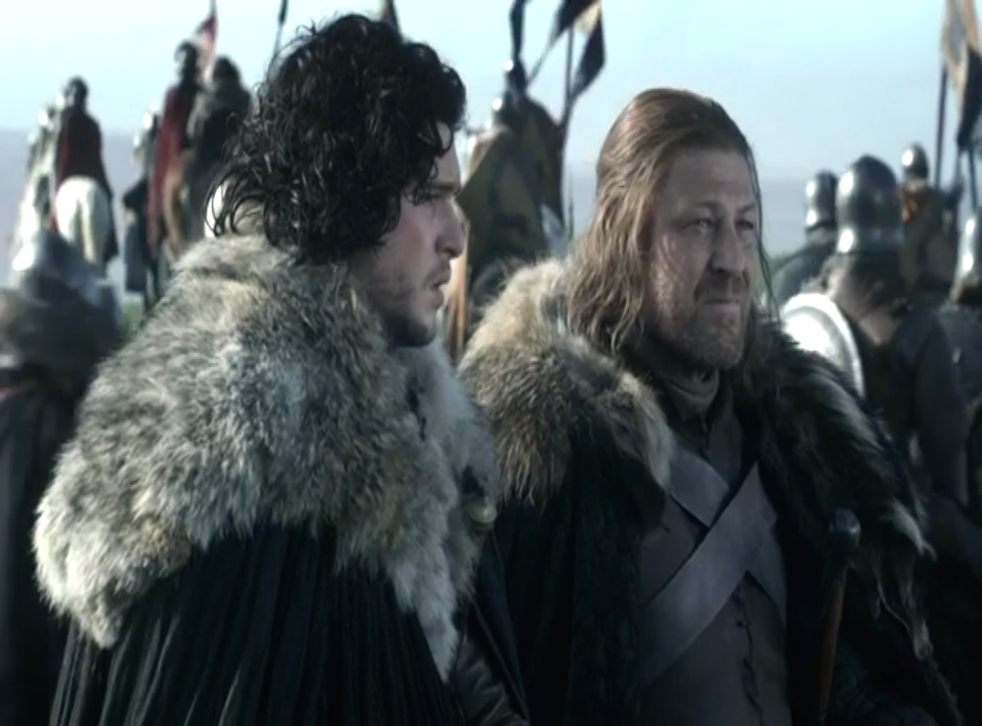 Ever since the first part of A Song of Ice and Fire, titled Game of Thrones, was released back in 1996, fans have been wondering about one fundamental question: who are Jon Snow's real parents?
It was obvious to many that the loyal Ned Stark was not the true father, with a theory called R+L=J presumed by most to reveal the 'bastard's true lineage.
Finally, after almost 20 years, the theory was proven correct, with the HBO show revealing through Bran Stark's Tower of Joy flashback that his mother is Lyanna Stark and father is Rhaegar Targaryen.
However, now that one question has been answered, multiple others have sprung up, particularly regarding why Ned never revealed this secret to his wife, Catelyn.
We know that he 'promised' his sister Lyanna to adopt the boy (otherwise King Robert Baratheon would have him killed) but surely he could have told his trusted wife - if only to stop her hating Jon? Surely, revealing the truth would have saved a lot of heartbreak and perhaps led to him being regarded as part of the family?
In memoriam: Every major character who died in Game of Thrones season 6

Show all 34
It's a question many have been asking and one that has been discussed on forums across the internet in the days since the finale of season six aired. Thankfully, that discussion has led to some pretty sturdy theories, a recent one popping up on Uproxx.
It's a rather heartbreaking read that centres on Ned not trusting Catelyn with the information: "Eddard did not trust Catelyn at the time enough to tell her about a secret that could lead to murder of Jon and destruction of House Stark," states the aptly named StackExchange user Aegon.
"Later the topic just never came up and both of them decided not to bring it up and enjoy a loving marital life. Nothing was to be gained except guaranteed security of Jon."
Basically, instead of putting Jon's life at risk, the always loyal Stark decided to take the secret to the grave, letting the world think he was disloyal to his wife in order to keep his promise.
Access unlimited streaming of movies and TV shows with Amazon Prime Video Sign up now for a 30-day free trial
Sign up
Looking back at their relationship, if Catelyn knew about Jon's real parents, she would have likely acted differently towards him which may have given the secret away - a risk Ned couldn't take.
"He endured jeering, mocking, and confrontations with his wife, but he never put Jon's security at risk by telling his true identity to anyone," Aegon continues. "Some things are better left buried."
It would seem that good guy Ned Stark remained loyal to both his sister and his wife until the very end. Now we know Jon's true parentage, the question remains, will he ever discover the truth? And how will he react? Plus, now Daenerys is confirmed to be his aunt, will that make things weird when they inevitably meet in season seven?
Meanwhile, fans have been closely analysing the most recent episodes, spotting links between season six and the very first season, including this key Rickon Stark moment.
Game of Thrones season 6 is available to download digitally now.
Join our new commenting forum
Join thought-provoking conversations, follow other Independent readers and see their replies