Great British Bake Off star Paul Hollywood: Egomania and TV fame was recipe that killed my marriage
Baker reveals his sadness at separation as new series hits screens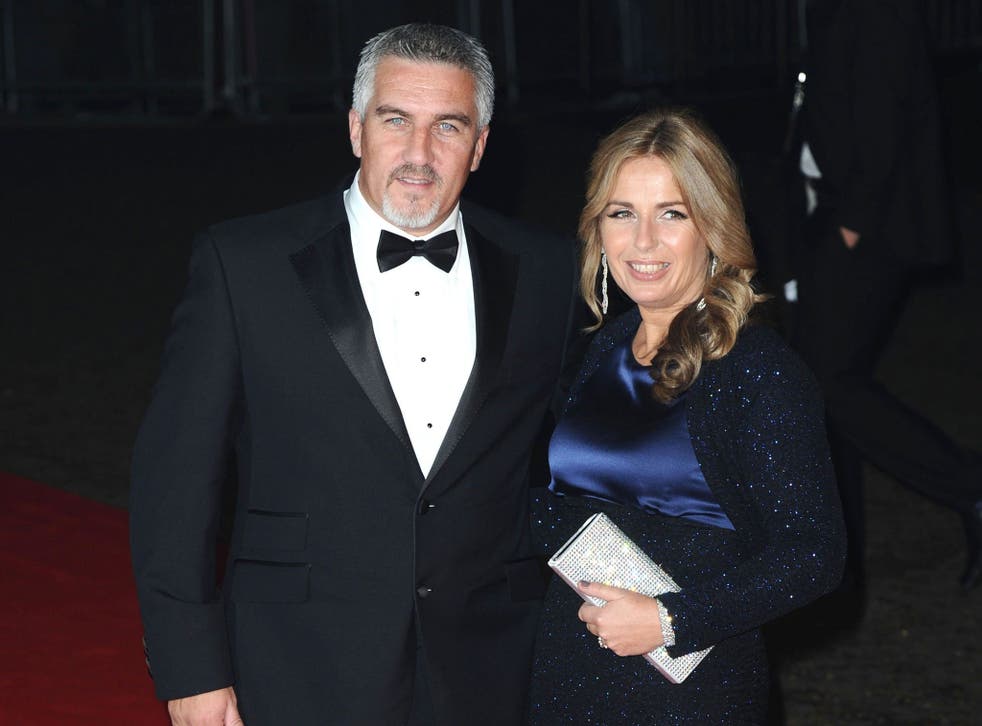 Paul Hollywood, the star of the Great British Bake Off, has spoken about his upset and sadness at the collapse of his marriage, saying he might have been happier if he had not become famous.
The baker left Alexandra, 49, his wife of 15 years, amid efforts to launch his career in the US and reports of a relationship with his new co-star Marcela Valladolid, 35.
Hollywood, who returns to the small screen with Mary Berry for a fourth series of the hit programme this week, told the Radio Times that he is tempted to "disappear and hide". The 47-year-old said that he did not have girlfriends until his mid-20s, described himself as an "egomaniac" and "an old man from the rough end of town".
Hollywood, who has an 11-year-old son with Alexandra, said: "I didn't think Bake Off would be like this, although you have to be an egomaniac to do it. Anyone who says they're not is kidding themselves. You couldn't put yourself in front of a camera otherwise.
"But I won't comment on my marriage for my son's sake. He became quite ill. I live about a mile from where I used to and love him to pieces. He was asked to do a show at school about someone famous and phoned me, saying, 'I want to pick you'. I nearly cried. I said, 'Josh, I'm not famous', and he replied, 'Daddy, you are'.
"I broke down. I'm upset and sad about the whole separation. I've been totally honest with those in the know. Everyone else? That's their problem. I don't care."
He told the magazine: "I thought I'd spend my life making baguettes, muffins, croissants. I might have been happier if I had.
"One day I'll disappear and hide in a corner of Britain. I'll own a bakery in a village, live above it, have a big garden because I like mowing. I want to get up when I feel like it, let people queue for my products and when they're gone, shut the shop and think about tomorrow. Creating magic – that's my dream. And I'll do it." Hollywood called his heartthrob status "a joke", adding: "I'm an old man from the rough end of town. Wouldn't you be [flattered]? I lost my youth because I started baking with my dad at 17, and had to get up and go to bed early.
"I needed the money, was happy to be led, and happened to have a good feeling for it, but it took over my life. I never had girlfriends or went clubbing until I was in my mid-20s."
Access unlimited streaming of movies and TV shows with Amazon Prime Video Sign up now for a 30-day free trial
Sign up
There has been speculation that Hollywood's marriage breakdown could affect Bake Off's popularity and in May the BBC denied reports that his role on the BBC2 show was under threat. But Hollywood said: "It's about bakers, not judges. Maybe fame has caused a problem, but it's not fame as such. To nail it to that would be foolhardy.
"It's the perfect storm, a blend of everything. One in two marriages fail. I don't see those people written about in the papers every day."
Hollywood, who was recently pictured with Ms Valladolid in Majorca, said he could not understand why Bake Off was so successful but said that "nostalgia" was key. He insisted: "The real Paul Hollywood is shy, likes nothing better than going home, putting on slippers and dressing gown, having a cup of tea and watching telly."
Alexandra told last month how she believes that there is "no going back" to the marriage… "One minute I was happily married and the next I wasn't. It was a complete shock," she said.
Join our new commenting forum
Join thought-provoking conversations, follow other Independent readers and see their replies