Harry Gordon Selfridge: West End Lothario or mother's boy?
A new TV drama portrays Selfridges' founder as a womaniser and gambler. An old memoir tells a different story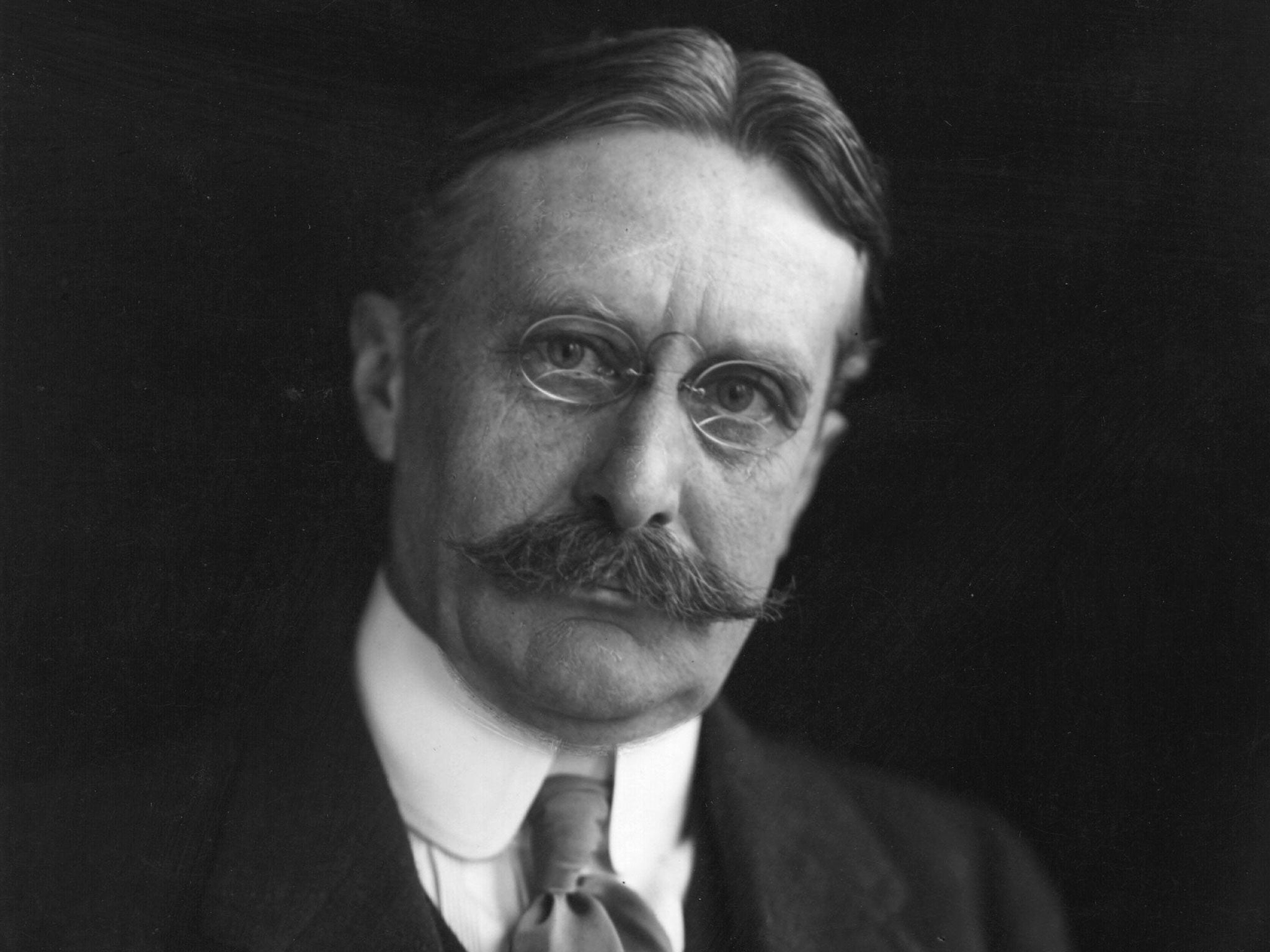 A lavish TV drama starting tonight promises to expose one of the most powerful men in British retail history – Harry Gordon Selfridge – as a womanising gambler who lived life in the fast lane.
According to one of his long-time employees, however, the legendary retailer behind the Oxford Street department store was actually a teetotal workaholic who barely gave women a second glance for the greater part of his life.
In the 10-part ITV1 series Mr Selfridge, the American-born entrepreneur is portrayed as a flamboyant showman who squanders his wealth on gambling, yachts and mistresses, ending his days penniless in a tiny rented flat.
The story is based on Lindy Woodhead's biography Shopping, Seduction and Mr Selfridge, and has been adapted for television by the veteran scriptwriter Andrew Davies. It stars Jeremy Piven in the lead role.
But a friend of Selfridge's late publicist, Alfred Harry Williams, has come forward to reveal that an early portrayal of the businessman's life tells a somewhat different story.
John Sugden, 79, tells how Williams – who has since died, but was a close friend of his family – wrote a book on Selfridge after working for him for more than two decades as an advertising guru and board director.
The memoir, published 20 years after the author had retired from his job in 1956, was entitled No Name on the Door, referring to the fact that Selfridge's name appeared only on small metal plates discreetly placed at the corners of the store's doors after it opened in 1909.
The Williams memoir states that, far from being a playboy, his boss was a good husband and was devoted to his company and his mother. He had little interest in women, apart from them as part of a growing market of consumers for his store.
Selfridge certainly had a deep love of theatre and indulged in a fling with a French actress, according to Williams, but it was not until the mid-1920s, when Selfridge was in his seventies, that he developed a taste for gambling and showgirls.
Access unlimited streaming of movies and TV shows with Amazon Prime Video
Sign up now for a 30-day free trial
Sign up
Access unlimited streaming of movies and TV shows with Amazon Prime Video
Sign up now for a 30-day free trial
Sign up
And the major driving factor behind this late discovery of female charms was apparently the millions of pounds he banked from selling the shares in his shopping empire.
"Before 1926, he lacked the money to play sugar-daddy to the many women scandal connected his name with," according to Williams.
"Outside the business, women seemed to have few attractions for him, although he was friends with some of the loveliest and wealthiest debutantes in the country.
"He was in every way a very good catch. A handsome man, of unblemished private life, a non-drinker, a non-smoker, a regular churchgoer and a devoted son."
For many years, the only object of his affection was his mother who, Williams reveals, Selfridge revered so much he only ever referred to her in public as "Madame" and rarely decided anything or went anywhere without her. He even took her along on his honeymoon.
The book says that his decision to open the first American-style department store on London's Oxford Street was made after a conversation with his mother.
"While we were on the ship coming to Europe, my mother said casually, 'I suppose you'll open that store in London now'," said Selfridge, in an anecdote included in Williams's book. "It was as if I was speaking to myself, for she was always able to follow my thoughts, So I answered, 'Yes', and I suppose that really settled the matter."
Mr Sugden, from Surrey, said Williams was well placed to write about his famous employer because, as well as working for him from the age of 25, he was a confidant of Selfridge's.
"He was a friend of my family, a friend of my father's, really," Mr Sugden said. "He was a director of the company and a publicist. He was brought on board to get [Selfridge] into the upper echelons of society. So he did everything he could to spread the Selfridge name about."
Big-store rivals
Harrods Charles Henry Harrod established his first shop in Knightsbridge in 1849 – mainly groceries and tea. Turnover of just £20 a week.
John Lewis John Lewis started as a draper's apprentice. He opened his own store in 1864 in Oxford Street.
Debenhams William Debenham invested in William Clark's small London draper's shop in 1813. Starting as Clark and Debenhams.
Liberty Arthur Lasenby Liberty opened his own business, selling exotic fabrics, with a lease on half a shop in Regent Street in 1875.
Fortnum & Mason William Fortnum used his position as footman to Queen Anne to kick-start his career. His landlord, Hugh Mason, joined him and their Piccadily store opened in 1707.
Harvey Nichols Benjamin Harvey opened a linen shop in 1831. His daughter, in partnership with Colonel Nichols, later sold oriental goods.
House of Fraser In 1949, Hugh Fraser and James Arthur started a small drapery shop on Argyle Street, Glasgow. Partnership dissolved in 1865, but Fraser continued. Rebranded as House of Fraser in 1900s.
Marks & Spencer Michael Marks began selling wares from a bag. In 1894, Thomas Spencer joined him. Today, it operates 700 stores.
Charlotte Austen-Hardy
Join our commenting forum
Join thought-provoking conversations, follow other Independent readers and see their replies