Hugh Grant explains why he will keep fighting for press regulation
Hugh Grant and Piers Morgan in vicious Twitter row over general election, sex worker and phone hacking
Actor and presenter in slinging match over controversial pasts
Hugh Grant and Piers Morgan spent the hours leading up to the general election throwing insults at each other on Twitter over their personal histories.
The row began when the Good Morning Britain presenter reacted to Grant and his fellow actor Steve Coogan being vocal about who they would be voting for in the election.
Morgan wrote: "Who gives a flying f*** what Coogan and Grant have to say about this election? Honestly, the stupefying pomposity of these clowns trying to thwart democracy is beyond parody."
In Grant's reply, he brought up the phone hacking scandal and Morgan's tenure at the Daily Mirror, which he edited for nine years until 2004.
"You've changed," he wrote. "You used to care so much about what actors said that the paper you edited hacked Nigel Havers phone for years while his wife was dying of cancer."
To which Morgan responded: "No journalist who worked for me at the Daily Mirror has ever been charged with or convicted of phone-hacking. YOU however have a criminal record for lewd conduct with a hooker in Hollywood. So I suggest you put the halo away, 'Saint' Hugh."
20 Best British Films

Show all 20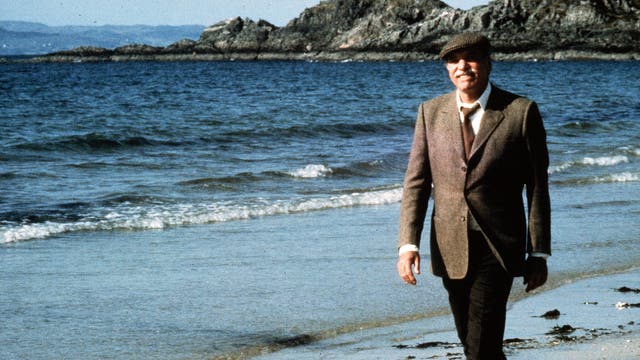 Grant came back with: "Your paper caved and paid off millions to hundreds of victims of phone hacking. And issued grovelling apology. Those were the civil cases. As for criminal charges… I refer to my old friends Mr Tick and Mrs Tock. Happy Xmas."
Morgan then tweeted the infamous mug shot of Grant taken in 1995, when the actor was arrested near Sunset Boulevard for participating in "lewd conduct" in a public place with sex worker Divine Brown. Grant himself resurfaced this photo last week in an apparent attempt to bait his trolls.
Grant's final response to this picture was a link to a Guardian article titled "Nigel Havers accepts phone-hacking damages from Mirror Group".
In 2013, Grant was among a group of well-known public figures to settle phone hacking legal claims at the High Court. Since then, he has been a vocal campaigner and supporter of Hacked Off, a campaign against press intrusion.