'I meant to say maggot but I have a lisp' - Charlie Sheen denies homophobic slur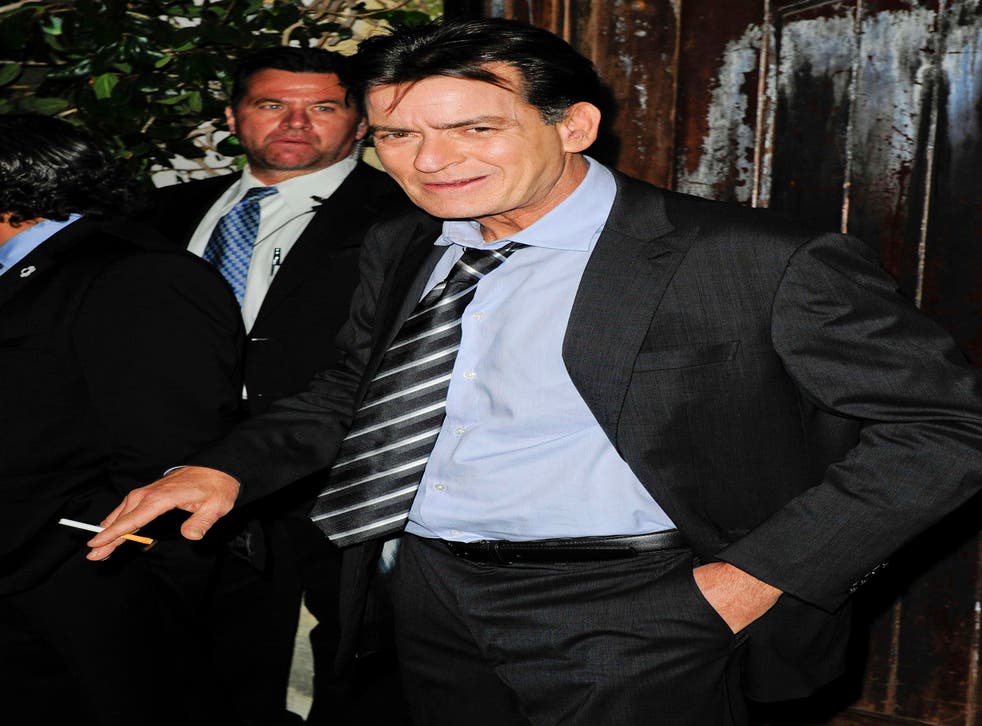 Actor Charlie Sheen has denied uttering a homophobic slur on Friday night while hosting the opening of a new rooftop bar at a Mexico hotel.
The ex-Two And A Half Men , 48, actor can be seen in a video published on TMZ's website yesterday appearing to say "How are we doing? Lying bunch of faggot assholes, how are we doing?"
He later issued an apology explaining that he intended to say "maggot" instead of the homophobic slur, explaining that he has a lisp.
"I meant no ill will and intended to hurt no one and I apologize if I offended anyone," Sheen told TMZ. "I meant to say maggot but I have a lisp."
Sheen made the remarks while opening the new Epic Bar at the El Ganzo hotel in San Jose del Cabo.
Earlier on Friday he remarked via his Twitter account: "Chilling at @hotelelganzo and this place is amazing!! Can't wait to launch the Club Epic tonight.... What a party!"
The actor, who has invested in the hotel bar, was there to introduce musical acts including Slash. The audience reportedly included Los Angeles mayor Antonio Villaraigosa.
Join our new commenting forum
Join thought-provoking conversations, follow other Independent readers and see their replies