James Comey: Late night hosts poke fun at fired FBI director's testimony
Stephen Colbert, Seth Meyers and more delved into Comey's anti-Trump testimony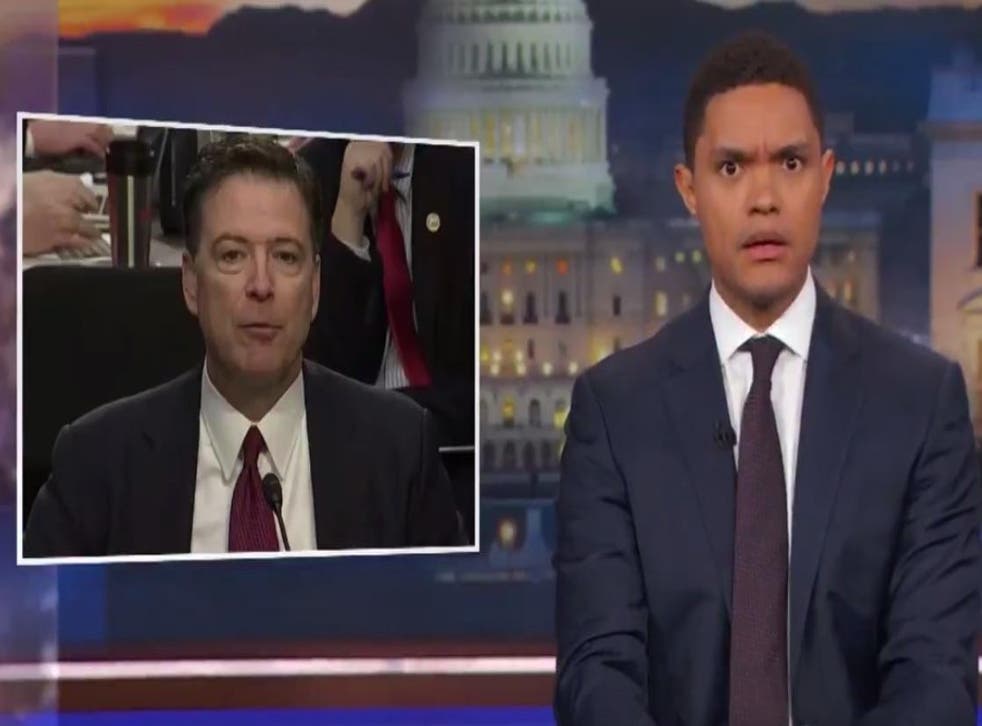 Late night US hosts honed in on yesterday's big talking point - the testimony of former FBI director James Comey who was fired by Donald Trump last month and believed the President had lied about his reasons for doing so.
Hosts ranging from Stephen Colbert and Seth Meyers were dealt plenty of material to wade through including Comey's "Lordy" comment which went viral immediately after.
Late Show host Colbert renamed yesterday "St. Comey's Day" quipping: "Everybody was looking forward to the former FBI director testifying about all the juicy details of his meetings with Donald Trump because remember, Comey wrote everything down and all his memos are going to be collected in his new children's book James and the Guilty Orange."
Elsewhere, Late Night host Meyers dedicated his "A Closer Look" segment to the hearing pointing out the former FBI director's comments about not trusting Trump after their initial meet.

"That's the FBI director," Meyers said, "...a guy who has dealt with liars and criminals his whole life, walking out of his first meeting with the President and thinking, 'I gotta write this shit down.'"

Trevor Noah poked fun at Comey's inability to deal out fresh information, joking that: "Today's hearing was cool and everything, but basically it was like listening to a clean version of a hip hop song."
In pictures: President Donald Trump on tour

Show all 39
Responding to his comment that Trump lied, Noah said: "Woah, woah, woah, James Comey calling the President a liar? How dare you... tell us things we already know. We didn't day drink for this sh*t - we want new information."
Join our new commenting forum
Join thought-provoking conversations, follow other Independent readers and see their replies