The Independent's journalism is supported by our readers. When you purchase through links on our site, we may earn commission.
Jeffrey Tambor claims latest sexual harassment allegation was an 'enthusiastic farewell'
Tamara Delbridge alleges that Tambor forcibly kissed her on the set of the film Never Again in 2001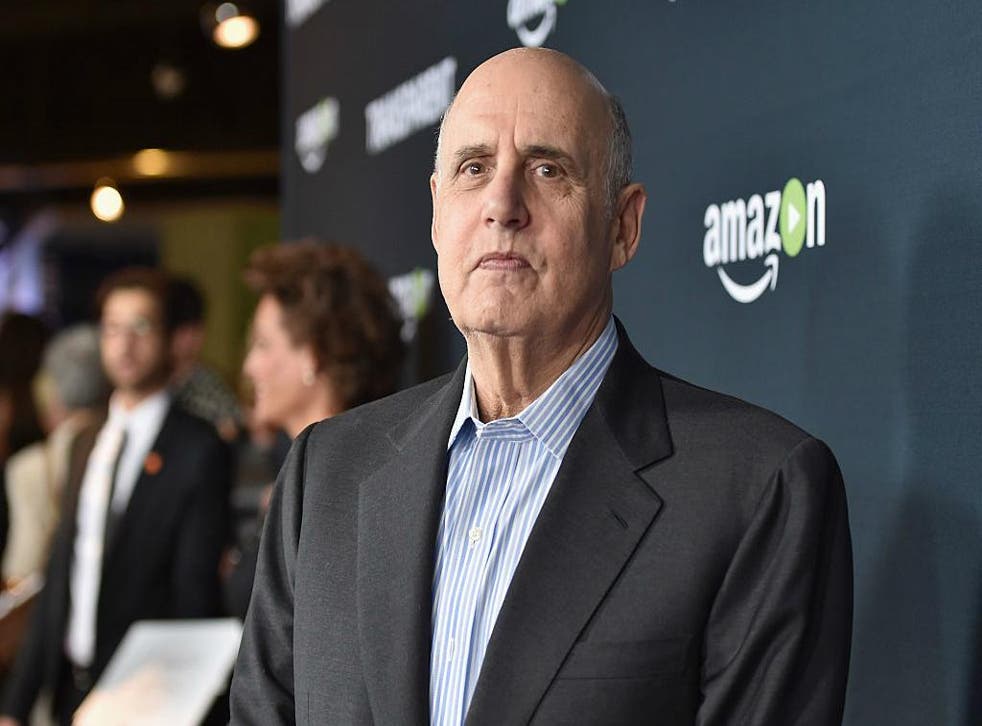 A third accuser has come forward to allege she was sexually harassed by Jeffrey Tambor.
In a statement (via Deadline), Tambor responded to the allegation with: "I have absolutely no recollection of anything like this incident ever happening. If it did, it wasn't meant as anything more than an enthusiastic farewell and gratitude for a job well done at the end of a shoot. However, I am deeply sorry for any discomfort or offense I may have inadvertently caused her."
Tamara Delbridge alleges that Tambor forcibly kissed her on the set of the film Never Again in 2001, according to an interview with Refinery 29. At the time, Delbridge was trying to break into the industry as a makeup assistant.
"It was really weird because I did not interact with him at all during filming," Delbridge stated. "It wasn't like he and I had bantered back and forth or flirted. I'm very professional on set and [Never Again] was a really big deal for me. It was the first time that I'd worked with actors at that level."
However, Delbridge said that on the last day of the shoot, "I said [to Tambor], 'It was very nice to work with you' and he grabbed me out of nowhere and kissed me on the lips. And I was just shocked."
"I didn't even know how to react, because how do you react when you're not expecting anything like that? So I didn't know if I was embarrassed or shocked or mortified or stunned. It was a whole bunch of emotions."
Previous allegations against Tambor come from fellow Transparent actress Trace Lysette, who claims Tambor made lewd, sexually suggestive and unwelcome remarks on numerous occasions.
Tambor responded with a statement, reading: "I know I haven't always been the easiest person to work with. I can be volatile and ill-tempered, and too often I express my opinions harshly and without tact. But I have never been a predator – ever."
"I am deeply sorry if any action of mine was ever misinterpreted by anyone as being sexually aggressive or if I ever offended or hurt anyone. But the fact is, for all my flaws, I am not a predator and the idea that someone might see me in that way is more distressing than I can express."
Tambor was first accused of harassing former assistant Van Barnes, who claimed the actor made lewd comments, repeatedly propositioned her, and groped her. The actor has denied both accounts, initially "adamantly and vehemently" denying Barnes' claims, calling her "a former disgruntled assistant of mine".
The actor has since departed from his role on Transparent, blaming "the polticized atmosphere that seems to have afflicted our set".
Follow Independent Culture on Facebook for all the latest on Film, TV, Music, and more.