Jeremy Clarkson to host BBC's Have I Got News For You despite Top Gear exit
The controversial presenter is booked to make a guest appearance next month
Jess Denham
Tuesday 17 March 2015 13:19 Comments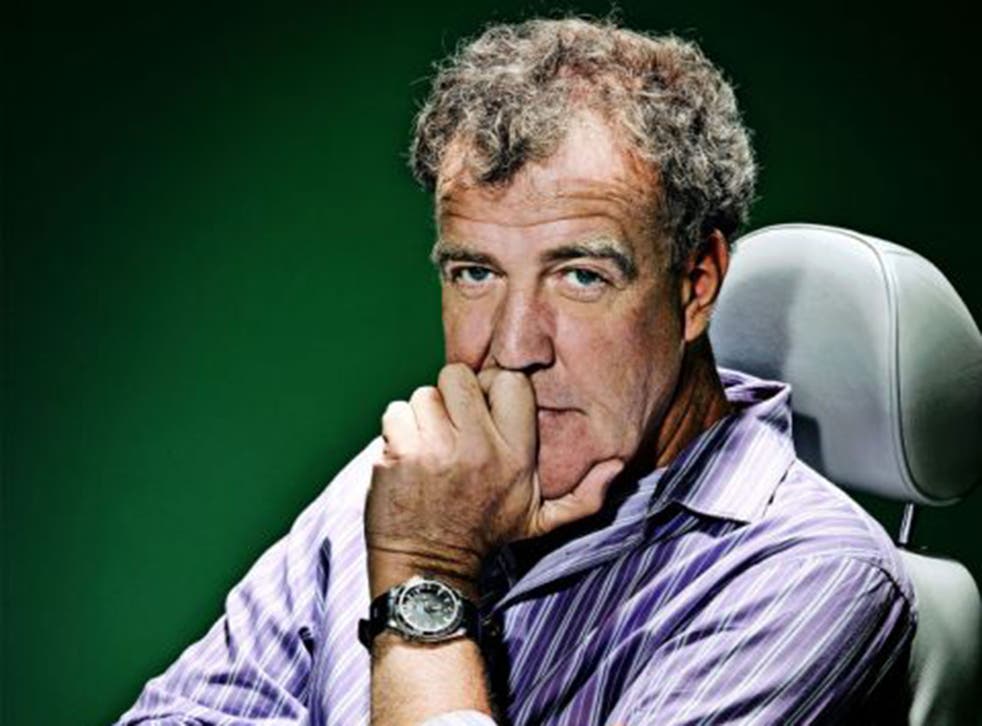 Jeremy Clarkson is booked to guest host Have I Got News For You next month, despite having been suspended from Top Gear following a "fracas" with producer Oisin Tymon.
The controversial presenter is due on the BBC1 satirical panel show for the third episode of its new run in April, series boss Jimmy Mulville confirmed earlier.
"He is due to present the third episode which I think is in early May. Maybe we will get the producer on so he can hit Jeremy Clarkson live on television."
Jeremy Clarkson's Top 25 Most Obnoxious Lines

Show all 26
Mulville refused to comment on the much-talked about incident but praised Clarkson as a "fantastic broadcaster".
"I don't think the BBC know that he is due to be on," he said. "It would be great. Have I Got News For You tries to have a bit of mischief so we will see if he can come on."
Clarkson has appeared on Have I Got News For You a dozen times since Angus Deayton left in 2002. He famously threw a pen at Hislop during a 2008 episode, leaving him with a cut on his face.
"We had to stop recording," said Hislop. "He refused to believe it was blood. He said it was red biro and then apologised to me afterwards."
It remains unknown when a decision will be reached by the BBC regarding Clarkson's future with the broadcaster but he is believed to be "considering leaving anyway".
Prime Minister David Cameron and BBC director general Tony Hall are among those to publicly share their support for the 54-year-old.
The BBC is yet to respond to a request for comment on whether Clarkson's Have I Got News For You appearance will be going ahead should his suspension still be in force.
Register for free to continue reading
Registration is a free and easy way to support our truly independent journalism
By registering, you will also enjoy limited access to Premium articles, exclusive newsletters, commenting, and virtual events with our leading journalists
Already have an account? sign in
Join our new commenting forum
Join thought-provoking conversations, follow other Independent readers and see their replies