Jessica Walter: Tony Hale leads tributes after Arrested Development actor dies aged 80
Hale portrayed Buster Bluth, the son of Walter's Lucille Bluth on the sitcom
Clémence Michallon
New York City
Thursday 25 March 2021 20:14 Comments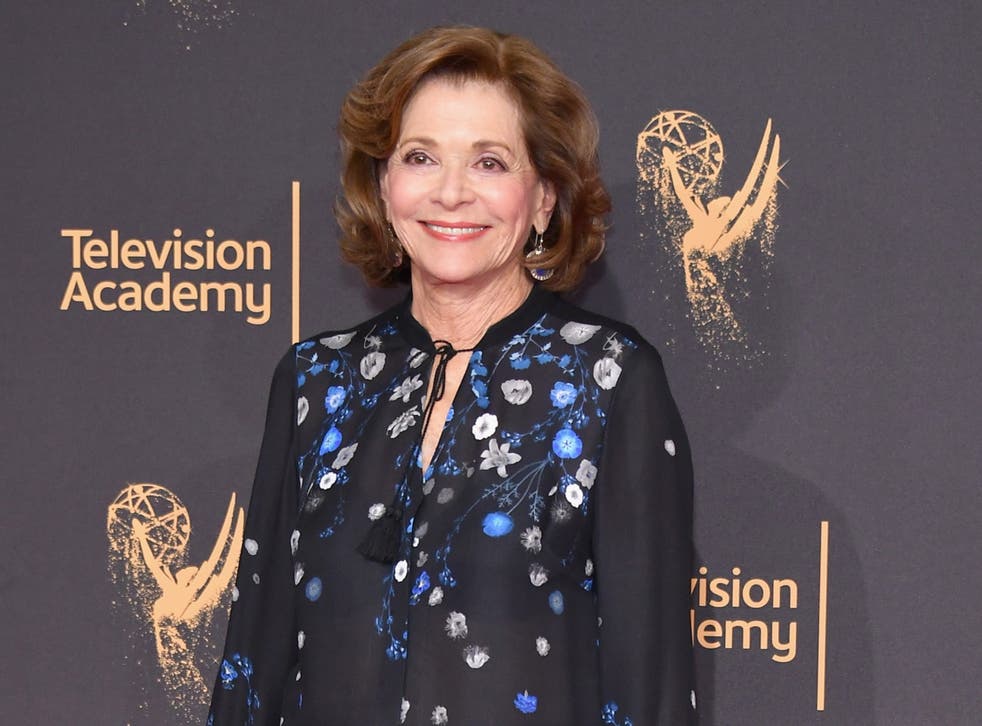 Leer en Español
Tributes are pouring in for Jessica Walter after the actor died aged 80.
Walter's death was announced on Thursday. The Arrested Development and Archer star, whose career spanned six decades, died in her sleep at her home in New York City on 24 March.
Actor Tony Hale was among the first to pay tribute to his former Arrested Development co-star. Hale played Buster Bluth, the son of Walter's iconic character Lucille Bluth, on the sitcom.
"She was a force, and her talent and timing were unmatched. Rest In Peace Mama Bluth," Hale wrote on Instagram next to a photo of himself with Walter.
John Levenstein, a writer and co-executive producer on Arrested Development, tweeted: "Jessica Walter never missed. If she didn't get a laugh there was a problem with the script."
Read more:
Amber Nash, who voices Pam Poovey in Archer, paid tribute to Walter on Instagram, writing: "I was so lucky to have had the opportunity to work with and know Jessica. She was the best of us. She would wait for a moment and then blow us all out of the water with the funniest thing you've ever heard. I learned so much from Jessica. A classy gal indeed."
Director Edgar Wright wrote: "I loved Jessica Walter. For me, knowing her mostly from dramatic work in films like [1971 psychological thriller] Play Misty For Me just made the comic genius of her turn in Arrested Development even more delightful. You can watch her reactions shots on a loop. Lucille Bluth Forever."
Netflix's Twitter account shared: "Her voice was unmistakable. Her talent was undeniable. Thank you for sharing your gifts with us Jessica Walter. Rest in peace, legend."
Olympian Adam Rippon tweeted: "I have laughed some of my hardest laughs because of Jessica Walter."
The Tribeca Film Festival honoured Walter as "one of the greatest comedic actors to ever grace the screen", adding: "We are heartbroken to hear of the passing of Emmy-winning actress Jessica Walter. Thank you for decades of laughter, one-of-a-kind characters, and perfect one-liners."
Viola Davis tweeted: "Oh man!! I loved you Jessica Walter. I grew up watching you AND admiring you. Always consistently excellent. Rest well."
Aisha Tyler, who voices Lana Kane on Archer, described Walter as "a queen in every way: kind, classy, incredibly talented, generous with love and support", adding: "She was the brilliant center of our [Archer] universe. Sweet flight to you, dear Jessica. You were so loved, and we were so lucky to know you."
Register for free to continue reading
Registration is a free and easy way to support our truly independent journalism
By registering, you will also enjoy limited access to Premium articles, exclusive newsletters, commenting, and virtual events with our leading journalists
Already have an account? sign in
Register for free to continue reading
Registration is a free and easy way to support our truly independent journalism
By registering, you will also enjoy limited access to Premium articles, exclusive newsletters, commenting, and virtual events with our leading journalists
Already have an account? sign in
Join our new commenting forum
Join thought-provoking conversations, follow other Independent readers and see their replies