John Humphrys attacks 'nasty person' who leaked BBC joke audio about Carrie Gracie
News presenter was heard joking with a colleague off-air about Carrie Gracie's decision to quit as China editor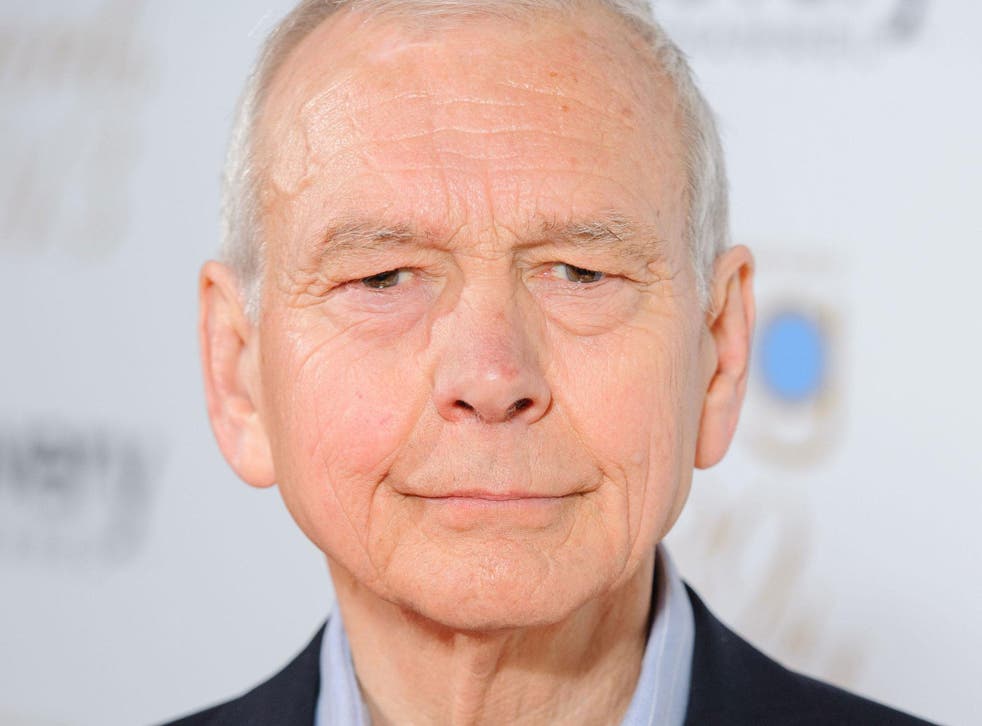 John Humphrys has lashed out at the "nasty person" who leaked an off-air conversation he had where he was heard joking about equal pay for women at the BBC.
Humphrys, who is the BBC's highest-paid news presenter, was caught joking with colleague Jon Sopel about the issue after China editor Carrie Grace resigned.
The leaked transcript of the issue caused outrage, particularly when Humphrys was allowed to continue to broadcast, yet women employees at the BBC were barred from reporting on the issue after expressing an opinion about it.
Carrie Gracie on quitting the BBC over equal pay: There is a 'hunger for an equal, fair and transparent pay system'
The 74-year-old presenter told ITV News that his remarks over the BBC pay gap were a "jocular exchange" and did not represent his views, calling the suggestion he did not support equal pay "complete rubbish".
"We are in the habit, Jon and I, of winding each other up and the purpose of this jokey – emphasise jokey – exchange was a bit of mutual mickey-taking and that is all it was," he said.
Humphrys, who earns between £600,000 and £650,000, was speaking to Sopel, who earns between £200,000 and £250,000, off-air at around 4am before Monday's edition of the Today programme.
"Some nasty person decided that the world was entitled to hear it, and that one is not entitled to have private conversations," he told The Daily Telegraph.
"This is not something that's going to dominate my existence. As far as I'm concerned, it's over and done with. If people took a different message from it, it could only be because they didn't appreciate that it was a joke."
​Labour MP Stella Creasy said it was "unfair" some stars have been stopped from speaking while Humphrys continued to work.
Access unlimited streaming of movies and TV shows with Amazon Prime Video Sign up now for a 30-day free trial
Sign up
"This shows the BBC needs to ensure equal pay rather than using editorial guidelines to try to prevent presenters talking about this issue," she said.
"It's clear everyone has an opinion, so it is unfair to stop some speaking and not others. That some of those opinions appear rooted in the 19th century when it comes to why this matters only further underlines the importance of getting this right."
A BBC source previously told the Huffington Post that management were "deeply unimpressed" by the exchange.
A BBC spokesperson said on Thursday: "This was an ill-advised off air conversation which the presenter regrets. The BBC is committed to getting its pay structures right and, as we have said, we are conducting a comprehensive analysis of presenter pay.
"PwC are working with us on this to ensure an objective external assessment of how we have set pay in the past, what we need to do differently going forward, and what further action we need to take immediately. We will publish that in the coming weeks."
Register for free to continue reading
Registration is a free and easy way to support our truly independent journalism
By registering, you will also enjoy limited access to Premium articles, exclusive newsletters, commenting, and virtual events with our leading journalists
Already have an account? sign in
Register for free to continue reading
Registration is a free and easy way to support our truly independent journalism
By registering, you will also enjoy limited access to Premium articles, exclusive newsletters, commenting, and virtual events with our leading journalists
Already have an account? sign in
Join our new commenting forum
Join thought-provoking conversations, follow other Independent readers and see their replies