Jon Snow: Kit Harington spotted in Belfast where Game of Thrones season 6 is filming
Valar morghulis (still TBC)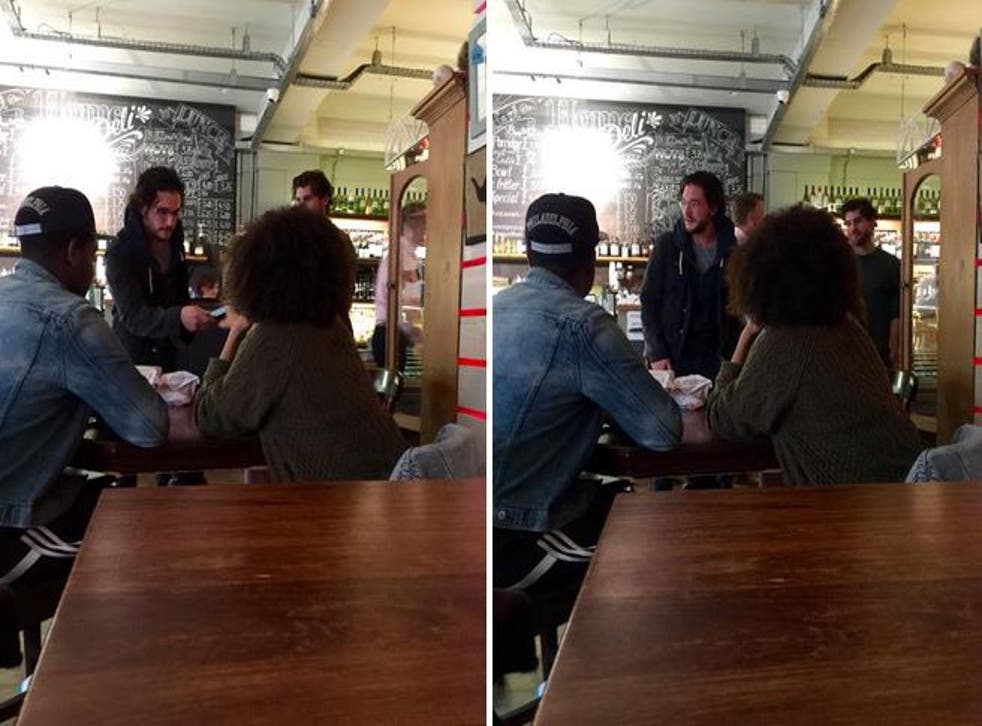 Hand me a goddamn spade, this Game of Thrones rumour mill needs churning.
If Kit Harington's continuing long hair and Jon Snow's absence in an official HBO dead GoT characters toy line understandably didn't convince you of the impending resurrection of Jon Snow, his appearance in Belfast this week might.
Watchers on the Wall placed him in a Belfast restaurant yesterday (pic above), with this tweet appearing to confirm he's staying in Northern Ireland.
The majority of Game of Thrones is filmed there, with the actor who plays King Tommen confirming a couple of weeks ago that he was back in Belfast shooting season 6.
One possibility is that he's up there filming scenes for his character's funeral. Given Jon's unceremonious death it presumably wouldn't be a big affair, though perhaps Sam will show up to burn his friend's body?
He could also simply be visiting the cast, or HBO might have arranged for him to be there just to stoke this debate, the bastards.
Anyway, it's a long wait until we find out for certain, with season 6 not expected to arrive until April 2016.
Register for free to continue reading
Registration is a free and easy way to support our truly independent journalism
By registering, you will also enjoy limited access to Premium articles, exclusive newsletters, commenting, and virtual events with our leading journalists
Already have an account? sign in
Register for free to continue reading
Registration is a free and easy way to support our truly independent journalism
By registering, you will also enjoy limited access to Premium articles, exclusive newsletters, commenting, and virtual events with our leading journalists
Already have an account? sign in
Join our new commenting forum
Join thought-provoking conversations, follow other Independent readers and see their replies