Katie Hopkins stirs up more outrage with comment that 'Gazza should crack on with drinking'
After her controversial comments made on This Morning last week, the former Apprentice contestant said she disagreed with treating addiction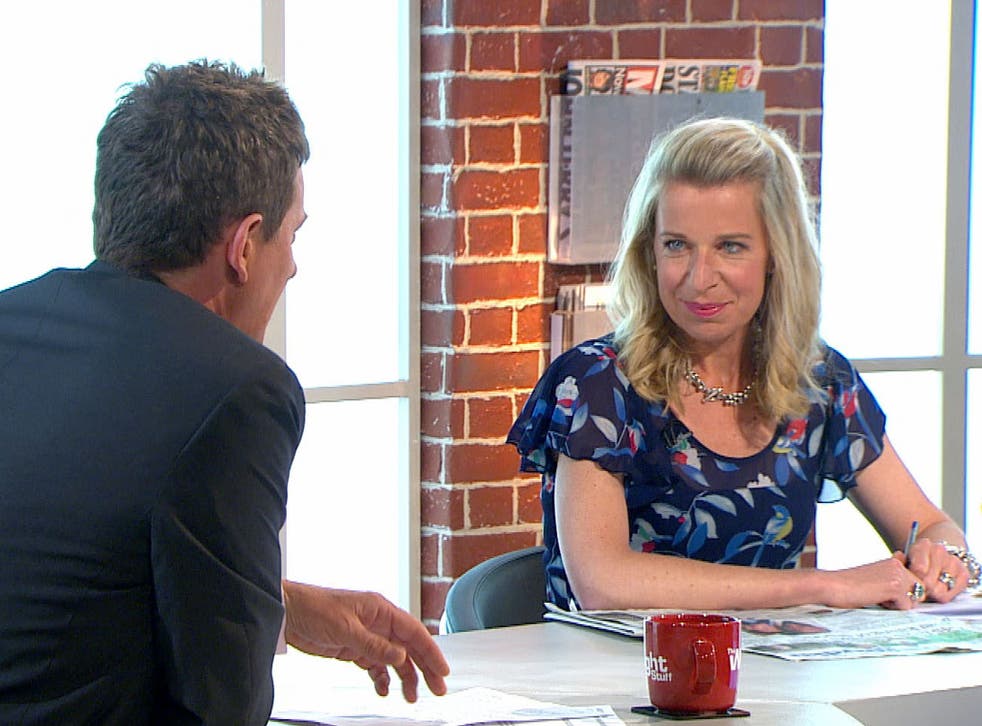 Katie Hopkins has made another controversial statement on Channel 5's The Wright Stuff by stating that alcoholic Paul Gascoigne should be allowed to "crack on" with drinking.
The former Apprentice contestant, who sparked outrage on Twitter last week when she criticised "lower class" children's names on This Morning, said she disagreed that addiction was a "disease" and said it was more "a behviour".
She said: "It's a behaviour. Gazza likes drinking, let him crack on. He is enjoying himself. What is the obsession with treating things in this country?
"Why are we so purist in this country, why must we treat everything, solve everything. Let him crack on and I don't see why we have to solve his problems?"
Adding to her outspoken comments, Hopkins said that it was "harder to love" ginger babies, that fat people should pay for their own NHS treatment and that John Inverdale "was so right" in his comments about Wimbledon finalist Marion Bartoli.
Angry viewers responded to Hopkins' remarks on Twitter, with some tweeting outrage that the show had invited her on as a guest.
Stephen Catt tweeted: "A shame The Wright Stuff allowed Katie Hopkins on the show to have another chance to look down on people with normal names," while user Katie_le_geek said: "I actually don't know why The Wright Stuff has Katie Hopkins on the show. She is clearly classist and is just making class issues worse."
Last week Hopkins was called "cruel, snooty, unkind and so old fashioned" after she said on This Morning that she wouldn't let her children play with other children who had "working class names".
"It's not just class…There's a whole set of things that go with children like that. They are quite a disruptive influence at school. That's why I don't like those sort of children," she said.
Access unlimited streaming of movies and TV shows with Amazon Prime Video Sign up now for a 30-day free trial
Sign up
Hopkins appeared on Alan Sugar's BBC reality show The Apprentice in 2007, but turned down a place in the final after failing to put the correct childcare measures in place to accept the offer. She has also appeared on ITV's I'm a Celebrity...Get Me Out of Here!
Join our new commenting forum
Join thought-provoking conversations, follow other Independent readers and see their replies