Lily Allen speaks out on 'isolating' stalker experience
'I cut off from everybody. I was spending all of my time at home. I slept a lot, I cried a lot'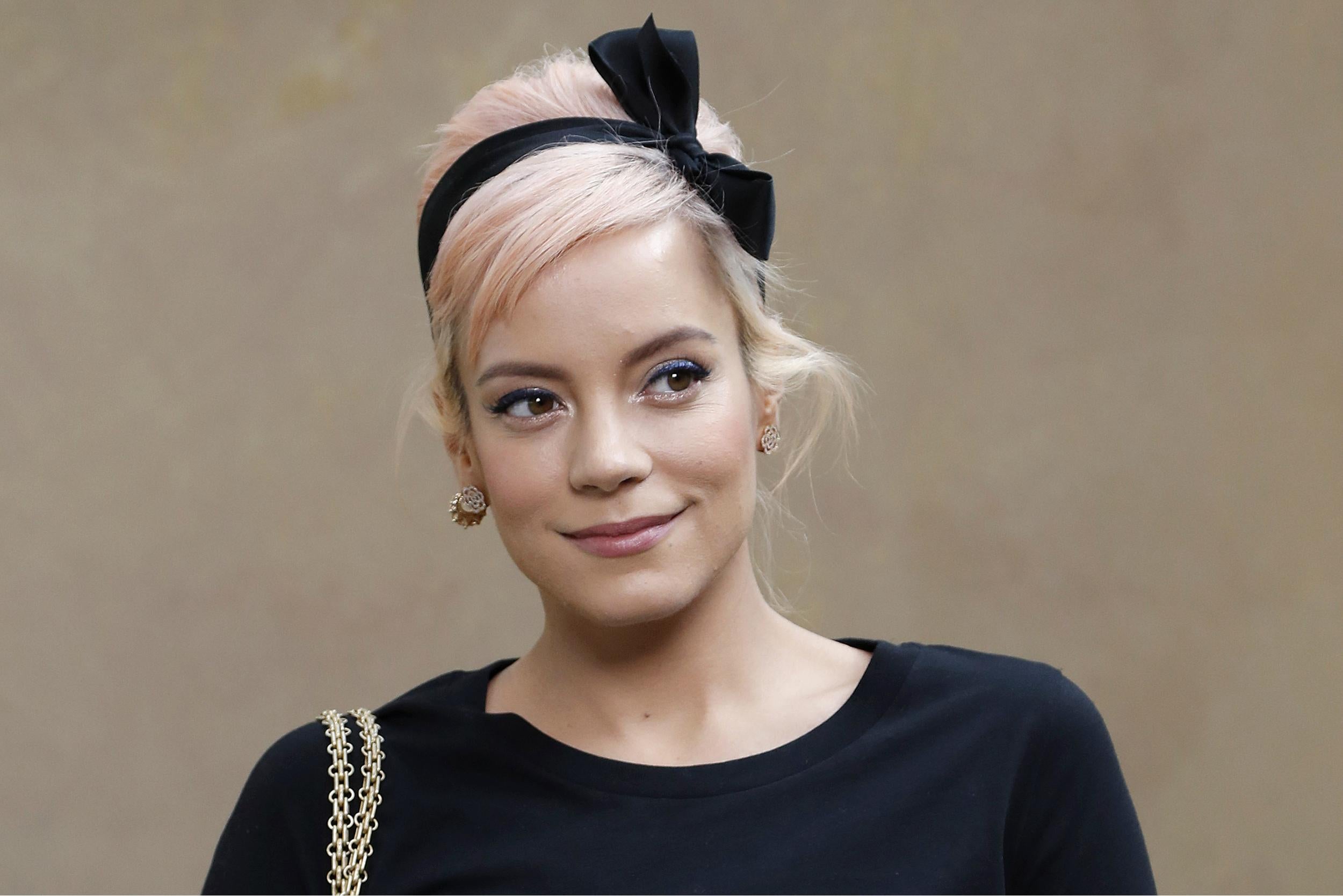 Lily Allen has spoken out about the "isolating" experience of dealing with a stalker – and how deeply his actions have impacted her life and her work.
In 2016, it emerged that Allen had been targeted by a stalker for seven years, who broke into her home while she slept with the intent to harm her, while also plaguing her with tweets, suicide threats, and threatening letters dropped off at her home, record company, management offices, and sister's shop.
Alex Gray, 31, from Perth, Scotland, was convicted of harassment and burglary at Harrow Crown Court. He was given an indeterminate hospital order.
Speaking on the George Ezra & Friends podcast, Allen expressed that she "doesn't know how she'd communicate without the medium of music" and that her experience found her withdrawing from friends and family during the period in which she worked on her new album, No Shame.
"I had a stalker about two and a half years ago, and it was a really horrendous experience," Allen said. "He broke into my house, and it later transpired that he did intend to kill me. That really spun me out."
"It wasn't validated by the police, they just tried to play it down. It wasn't until the trial that I found out was his intentions were. Because of the lack of validation from the police, I didn't feel like I could talk to anyone about it – not even my friends or my family. When a crime is committed, their point of reference to how serious it is, is how the police take it."
Lily Allen says she was victim shamed by Met police
The singer was vocal in her criticism of the Metropolitan police at the time, claiming she was "victim-shamed" and was made to feel more like a "nuisance than a victim".
She told Ezra that as a result of her experiences, her lyrics on No Shame became "observational but insular" and "honest but different to the other [albums] because it's looking in, rather than out."
"I just became incredibly isolated," Allen added. "I cut off from everybody. I was spending all of my time at home. I slept a lot, I cried a lot. I was going to the studio to work, but I think that all of my music has always been about my lived experiences."
"While I haven't really written about that experience, on previous albums I wrote about what I was seeing; that was me being out in the world and socialising, and having relationships and friendships. I covered all of those things. This time I wasn't. I was at home on my own."
No Shame is set for release 9 June.
*Follow Independent Culture on Facebook for all the latest on Film, TV, Music, and more.*
Join our commenting forum
Join thought-provoking conversations, follow other Independent readers and see their replies