The Walking Dead season 7 alternate death scene leaks, sees a different character bludgeoned
11 different endings were filmed in a bid to preserve the premiere's surprise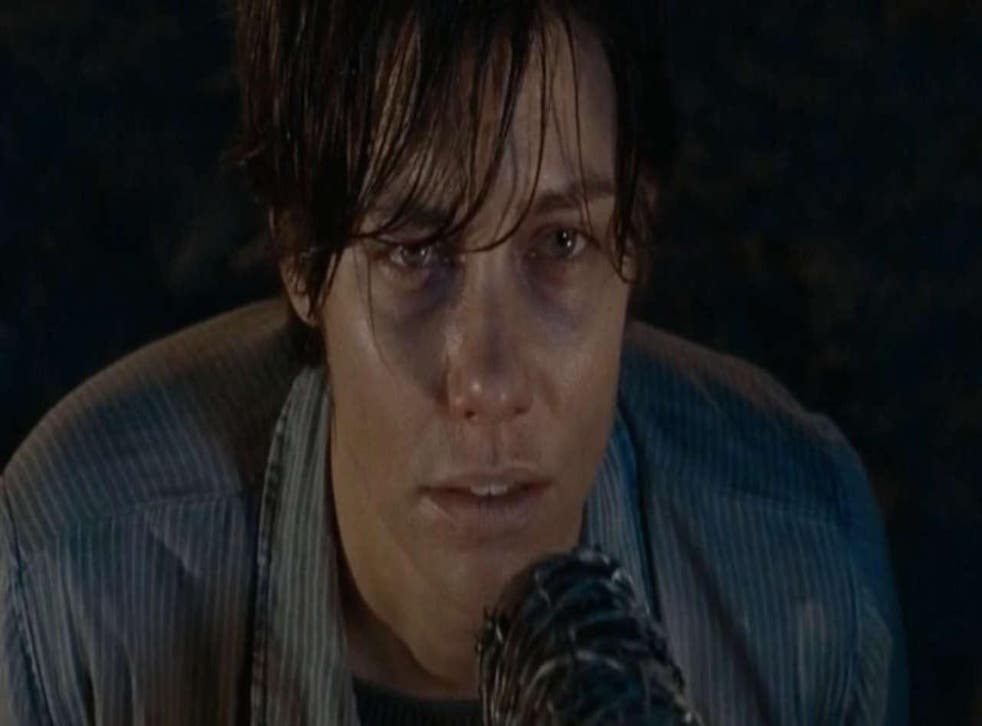 Producers of The Walking Dead went to extreme measures to ensure the identity of Negan's unfortunate victim remained a secret going into the season 7 premiere.
As well as hiring body doubles, 11 alternate endings were filmed all showing a grisly end for each of the 11 characters kneeling at the new villain's mercy (which fans saw two of in the traumatic opener).
One such scene has leaked showing what it would have been like to see Negan rain Lucille down upon Maggie (Lauren Cohan).
The clip, acquired by We Got This Covered, is clearly unfinished (hello greenscreen) but it still manages to capture the dread viewers became acquainted with. Glenn - who became Negan's shock victim following his initial killing of Abraham (Michael Cudlitz) - can be seen screaming in anguish over the death of his wife.
Chillingly, just like Abe, Maggie isn't killed by the first blow, remaining on her knees and spitting blood at her killer.
"Oh, look at that!" the villain shouts, "taking it like a champ!"
It seems that when the cast have spoken about the scene's gruelling filming process, they haven't been lying; having to go through the same distressing scenario 11 times while kneeling in the freezing cold Atlantan woods must have taken one hell of a toll.
Speaking on the aftershow The Talking Dead, Cohan - who we interviewed earlier on this year - explained what she believes Glenn's final words meant.
The Walking Dead's incredible bleak season opener drew 17 million viewers on Sunday night, just short of its season 5 premiere.
The AMC show continues Mondays at 9pm on FOX; episode two will see the introduction of King Ezekiel (Khary Payton) and his pet tiger.
Join our new commenting forum
Join thought-provoking conversations, follow other Independent readers and see their replies