Making A Murderer: Steven Avery case reinstated to The Innocence Project website
Avery spent 18 years in prison before DNA testing proved his innocence
Christopher Hooton
Monday 04 January 2016 09:59 Comments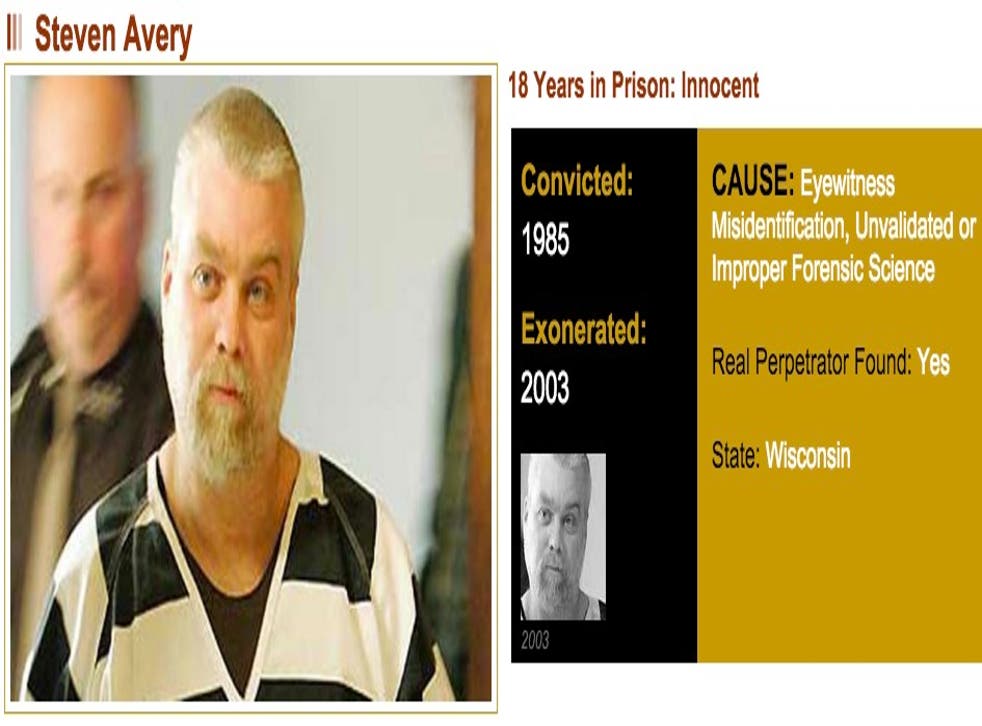 Following Netflix's Making A Murderer series, which engrossed and enraged viewers over the festive season, The Innocence Project has put Steven Avery's 1985 case back on their website.
You might remember the name if you're a fan of Serial, the body having worked with the podcast to help investigate Adnan Syed's case.
The Innocence Project is a national litigation and public policy organization dedicated to exonerating wrongfully convicted individuals through DNA testing and reforming the criminal justice system to prevent future injustice.
A profile for Avery now appears on its website, drawing attention to the 18 years he spent in prison before being exonerated through DNA testing.
The Project ploughed its resources into Syed's conviction for the killing of his ex-girlfriend Hae Min Lee and this became central to the latter half of Serial season 1.
In November, a Maryland judge ordered Syed's case to be re-opened.
Though Avery was eventually exonerated, fans of Making a Murderer are demanding he is officially pardoned, with two petitions having received 100,000 signatures.
Register for free to continue reading
Registration is a free and easy way to support our truly independent journalism
By registering, you will also enjoy limited access to Premium articles, exclusive newsletters, commenting, and virtual events with our leading journalists
Already have an account? sign in
Join our new commenting forum
Join thought-provoking conversations, follow other Independent readers and see their replies