Activist who coined term 'identity politics' rebukes Meghan McCain: 'She does not know what she's talking about'
Barbara Smith, a scholar, author and activist, was one of three Black women who coined the term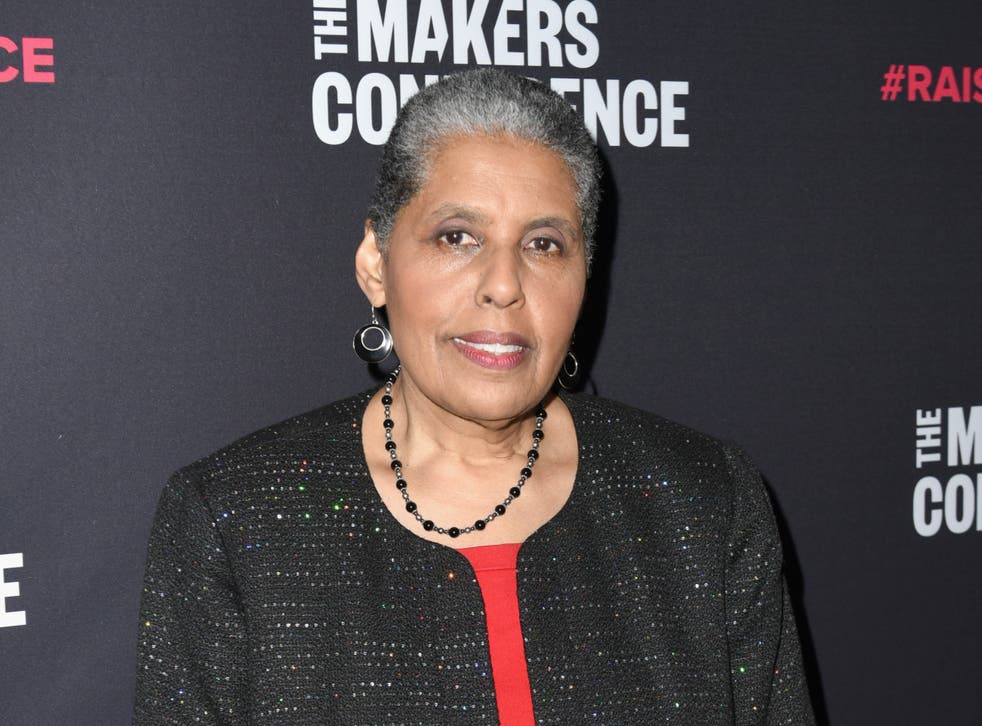 An author, activist and scholar who co-created the term "identity politics" has rebuked Meghan McCain after theView co-host used it during remarks on the morning talk show.
McCain came under criticism after saying during Wednesday's broadcast of the programme: "We've only had one Asian American host co-host this show. Does that mean one of us should be leaving at some point because there's not enough representation? We're talking about – is identity politics more important than qualifications of a job?"
McCain, a conservative voice on the show, also described what she perceived to be "the natural progression of identity politics" as "race and gender [being] more important than your skill qualifications [and] the content of your character".
Many questioned McCain's remarks, with CNN commentator Keith Boykin wondering: "What qualifications does Meghan McCain have to hostThe View?"
Among those who addressed McCain's comments is Barbara Smith, an influential activist who was part of the Combahee River Collective in the Seventies. The Combahee River Collective was a collective of Black feminists which in 1977 published the Combahee River Collective Statement, a text credited with including the first known written appearance of the term "identity politics".
Read more:
"We realize that the only people who care enough about us to work consistently for our liberation are us," the document reads in part. "This focusing upon our own oppression is embodied in the concept of identity politics. We believe that the most profound and potentially most radical politics come directly out of our own identity, as opposed to working to end somebody else's oppression."
On Twitter, Smith reacted to McCain's remarks, writing: "I am one of three Black women who coined the term #IdentityPolitics in the #CombaheeRiverCollective Statement, 1977. @MeghanMcCain does not know what she's talking about. What we meant was that Black women have the right to determine our own political agendas, period, full stop."
Smith, who was nominated for a Nobel Peace Prize in 2005 in recognition of her work, added: "People of all political stripes have distorted #IdentityPolitics ever since. And why does Meghan assume that people of colour and women who are not white are by definition less qualified? This is classic #WhiteSupremacy."
Smith later shared a screenshot of McCain's Twitter account stating that McCain had apparently blocked her account.
The Independent has contacted a representative for The View for comment.
McCain is the daughter of late politician John McCain, who was a Senator for Arizona from 1987 until his death in 2018. John McCain was also the Republican candidate in the 2008 presidential election, which Barack Obama won.
During her father's presidential campaign, Meghan McCain, who graduated from Columbia University with a degree in art history, was behind the blog McCainBlogette.com, described at the time by Salon as "one daughter's experiment in citizen journalism, a behind-the-scenes glimpse of a young person's life on the campaign trail".
She later wrote articles and books, including the 2010 Dirty Sexy Politics, which noted: "Meghan McCain came to prominence as the straight-talking, progressive daughter of the 2008 Republican presidential candidate Senator John McCain. And her profile has only risen since the election ended in favour of the other guy."
McCain became a contributor for MSNBC in 2011 and joined Fox News in 2015. She has been a co-host onThe View since 2017.