Mindhunter season 2's serial killers 'revealed' as Charles Manson set to make appearance
Some famous serial killers are set to debut on the show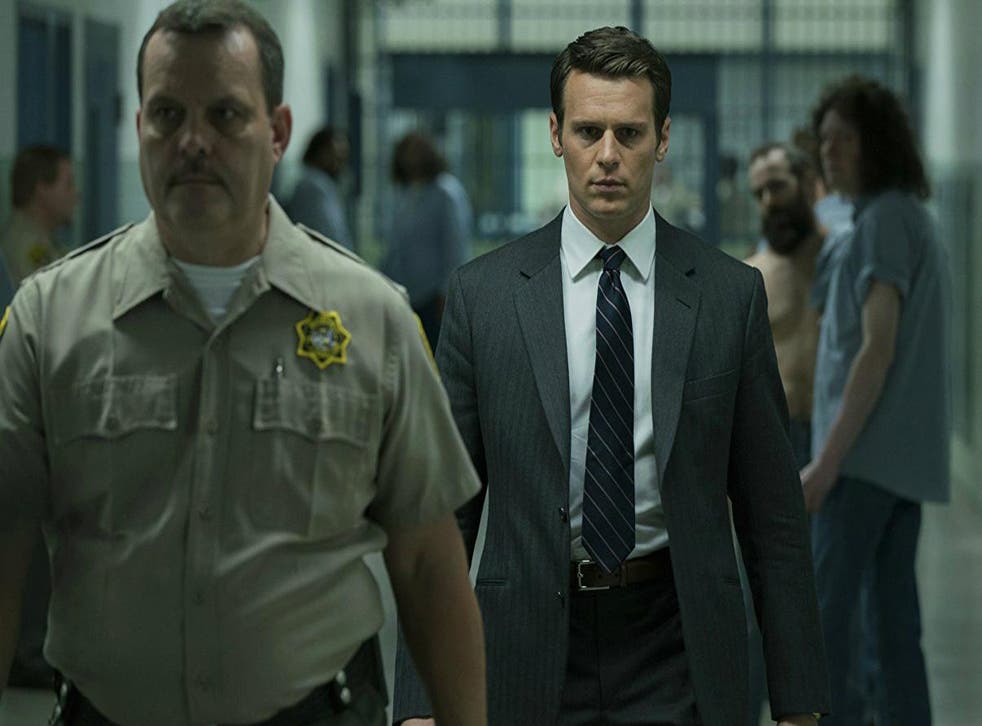 Following a wildly exciting first season, Mindhunter returns for a second season within the next year.
Of course, the upcoming batch of episodes will feature multiple fictional interviews with many more well-known murderers, Jonathan Groff and Holt McCallany's FBI agents hoping to once again understand a serial killer by assessing other criminals.
Who exactly will appear on the David Fincher-produced and directed series has not been confirmed by Netflix, but recent casting calls gave some fans hints to go on. Now, thanks to That Hashtag Show, we know who will be making an appearance.
The most recognisable name is Charles Manson, the famous cult leader who will also make an appearance in Quentin Tarantino's next movie. Tex Watson, who led a group of Manson followers to kill multiple Hollywood persons including Sharon Tate, will also make an appearance.
12 useful Netflix features you need to know

Show all 12
Other criminals include Elmer Wayne Henley (who is serving six consecutive life sentences for participating in the Houston Mass Murders), David Berkowitz (better known as the 'Son of Sam'), William Pierce, Jr., William Henry Hance ('The Stocking Strangler'), and Paul Bateson (a serial killer who targetted gay men and had a small role in The Exorcist).
Fincher previously has previously teased that the upcoming series will focus on the real-life murders of African-American children committed in Atlanta between the years of 1979-81. This is in keeping with the time period considering the first run was set in 1977. The series will likely profile Wayne Williams who was jailed for just two of the murders.
Mindhunter - Official Trailer
The Social Network director said: "Next year, we're looking at the Atlanta child murders, so we'll have a lot more African-American music which will be nice. The music will evolve. It's intended to support what's happening with the show and for the show to evolve radically between seasons."
A premiere date for season two has not been announced by Netflix.
Register for free to continue reading
Registration is a free and easy way to support our truly independent journalism
By registering, you will also enjoy limited access to Premium articles, exclusive newsletters, commenting, and virtual events with our leading journalists
Already have an account? sign in
Register for free to continue reading
Registration is a free and easy way to support our truly independent journalism
By registering, you will also enjoy limited access to Premium articles, exclusive newsletters, commenting, and virtual events with our leading journalists
Already have an account? sign in
Join our new commenting forum
Join thought-provoking conversations, follow other Independent readers and see their replies