MTV's White People documentary succeeds in making viewers 'uncomfortable'
Programme inviting frank discussion on issue of race is not restful viewing
Emily Shackleton
Thursday 23 July 2015 15:46 Comments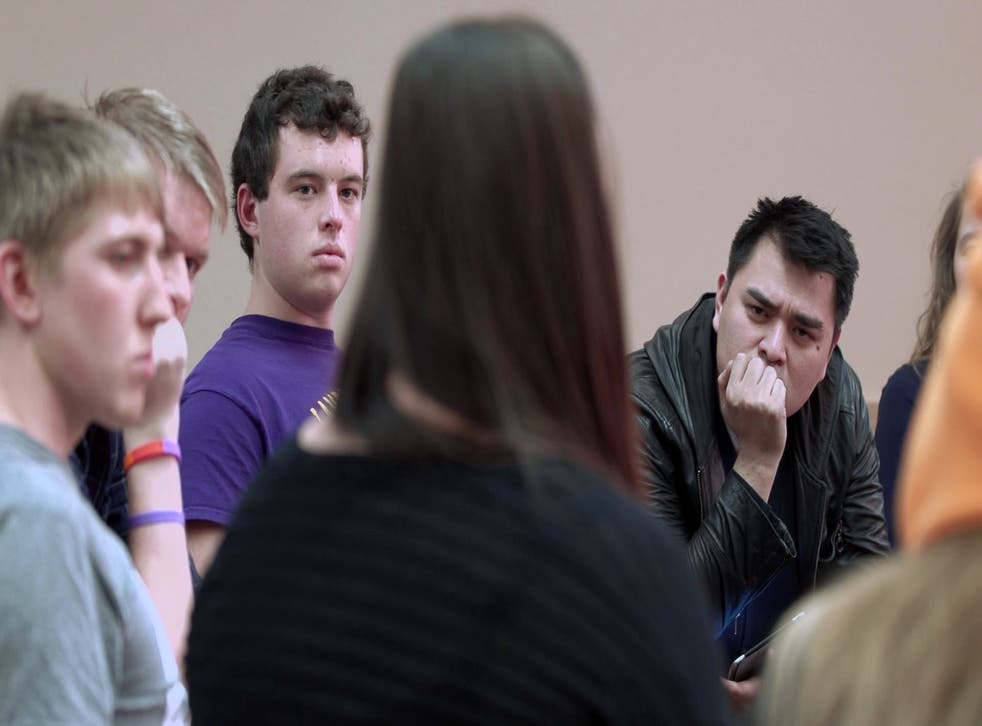 MTV's controversial documentary on white privilege was only broadcast last night but it has already accomplished the director's aim of making people "uncomfortable".
The documentary, White People, aims to start a dialogue about race and perception of racism by placing white Americans in communities where they are the minority. It asks them and its viewing audience to consider what it really means to be Caucasian in a country where the average person's friends are more than 91 per cent white.
While many supported the programme, others expressed a discomfort - or vehement denial - of the claims and representations of white people and racism shown as #WhitePeople trended on the social network.
Travelling to predominately white areas, including rural areas in Washington, South Dakota, North Carolina and Arizona, Pulitzer Prize-winning journalist and filmmaker Jose Antonio Vargas spoke to young white people about race.
"We've never had to internalise what white people have done in America," she admits. "Here you can't escape that."
Vargas has said that the only thing he fears is "not having these conversations" as opposed to public reaction. The journalist identifies himself as an undocumented immigrant from the Philippines, inviting frank discussion about the issue by saying to a young group "let's get uncomfortable" before starting discussions.
In a recent interview with GQ, he talked about his experience of confronting the reality of how whiteness worked in America.
"I remember as a kid flipping through GQ, Esquire, and never seeing an Asian face like mine. So I thought the ideal was white," he said. "That's the standard that was set, and everything else has to go up against that. And I remember when I realised how damaging that could be."
MTV has since put the entire documentary on YouTube (above).
Register for free to continue reading
Registration is a free and easy way to support our truly independent journalism
By registering, you will also enjoy limited access to Premium articles, exclusive newsletters, commenting, and virtual events with our leading journalists
Already have an account? sign in
Join our new commenting forum
Join thought-provoking conversations, follow other Independent readers and see their replies