The Independent's journalism is supported by our readers. When you purchase through links on our site, we may earn commission.
Narcos location scout shot dead in central Mexico
The body and car of Carlos Muñoz Portal were discovered in a remote area near San Bartolo Actopan, an area said to have some of Mexico's highest murder rates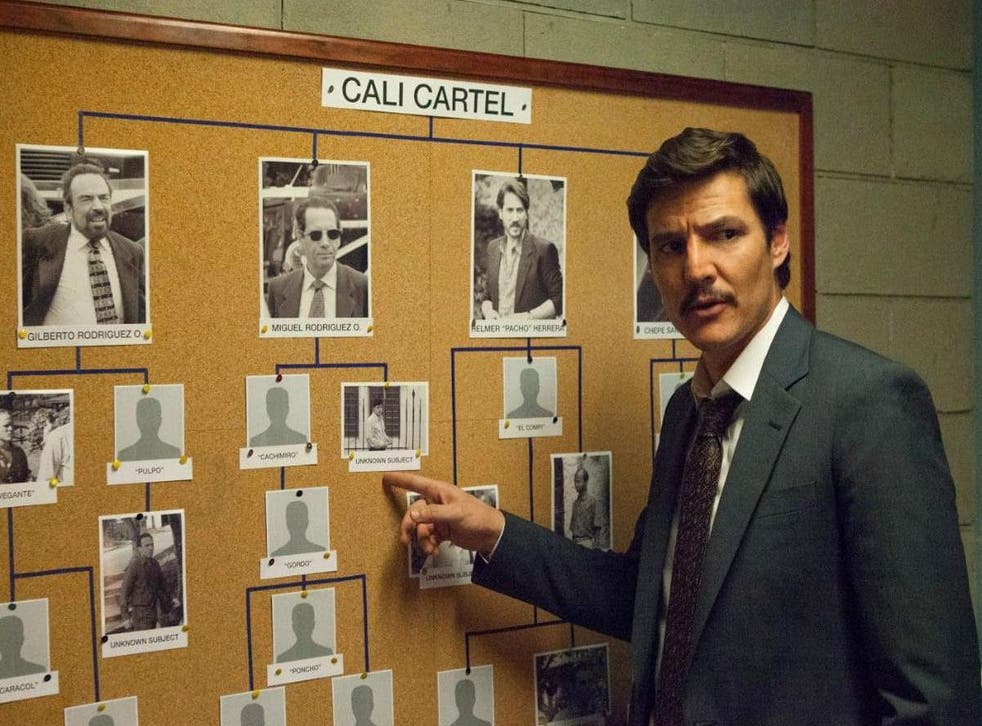 A location scout for the Netflix show Narcos has been shot dead in central Mexico.
The car and body of Mexican location scout Carlos Muñoz Portal, 37, were discovered in a remote area near San Bartolo Actopan, near the borders of Hildago state, Variety reports; an area which is said to have one of the highest murder rates of the entire country, with 182 homicides reported in the month of July - a ratio of 12:2 for every 100,000 inhabitants.
Muñoz was a seasoned professional, having worked on the likes of Sicario, Spectre, Fast & Furious, and Apocalypto. Netflix has issued the following statement: "We are aware of the passing of Carlos Muñoz Portal, a well-respected location scout, and send our condolences to his family. The facts surrounding his death are still unknown as authorities continue to investigate."
According to local reports, a lack of witnesses has left authorities struggling to piece together the circumstances of Muñoz's death. He had been shot multiple times.
A friend of Muñoz's, who asked not to be named, said seeing an unfamiliar person with a camera may have been frightened locals due to the insecurity of the region. "Maybe they thought he was collecting information and they started tracking him in a car," he told El Pais.
The scout was working on the upcoming season 4 of Narcos, which is said to explore the rise of Mexico's infamous Juarez cartel; season 3 had tracked the rise and fall of Colombia's Cali cartel and the shift of the drugs wars to Mexico.
Muñoz's death has reportedly raised concerns over whether production will continue in Mexico or move back to Colombia where it began.
Follow Independent Culture on Facebook for all the latest on Film, TV, Music, and more.
Register for free to continue reading
Registration is a free and easy way to support our truly independent journalism
By registering, you will also enjoy limited access to Premium articles, exclusive newsletters, commenting, and virtual events with our leading journalists
Already have an account? sign in