Netflix: Black Mirror season 3 to get worldwide release, 'complete creative control' and a much bigger budget
Exclusive: We caught up with Netflix chiefs to discuss the revamped return of the much-loved dystopian drama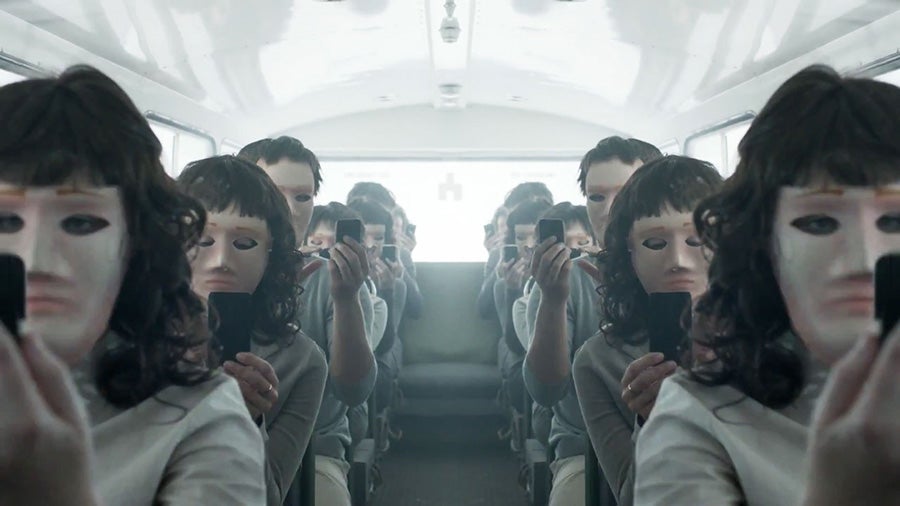 The sky is the limit (or indeed the depths of Hades given the nature of the show) for Black Mirror season 3, which Netflix is putting all its weight behind.
Chatting to The Independent at Netflix's first festival in Paris today, Chief Content Officer Ted Sarandos said of the series: "I was blown away by the first episode I ever watched. We went, 'How did we not make this?'
"It's a very ambitious show with what Charlie [Brooker] and Annabel [Jones] were doing and they were looking for a big global audience. We came in as partners to help give that show a big global footprint; we saw how people reacted to the show all over the world and it came up that Charlie and Annabel wanted to make the show bigger.
"We looked to the Christmas special with Jon Hamm as the model - they wanted a lot more money to reach a bigger audience on a bigger platform. We followed the model along and Channel 4 ultimately could have had it and chose not to. We saw the ability to really support visionary storytellers - we're thrilled to see what else they're going to do. "
In addition to this financial boost, Sarandos promised they had given Brooker and Jones "complete creative control", adding: "they've been all over the world filming too."
With Channel 4 having passed up/been outbid on the show, its future in the UK has been a little uncertain. The new season was initially only confirmed for a group of territories that didn't include the UK, but it sounds like this has been sorted out, with Hastings adding: "Black Mirror will be available everywhere at the same time."
Join our commenting forum
Join thought-provoking conversations, follow other Independent readers and see their replies