New Game of Thrones cast member posts season 6 script photo, can you decipher it?
He is expected to play a Dothraki
Christopher Hooton
Thursday 05 November 2015 10:12 Comments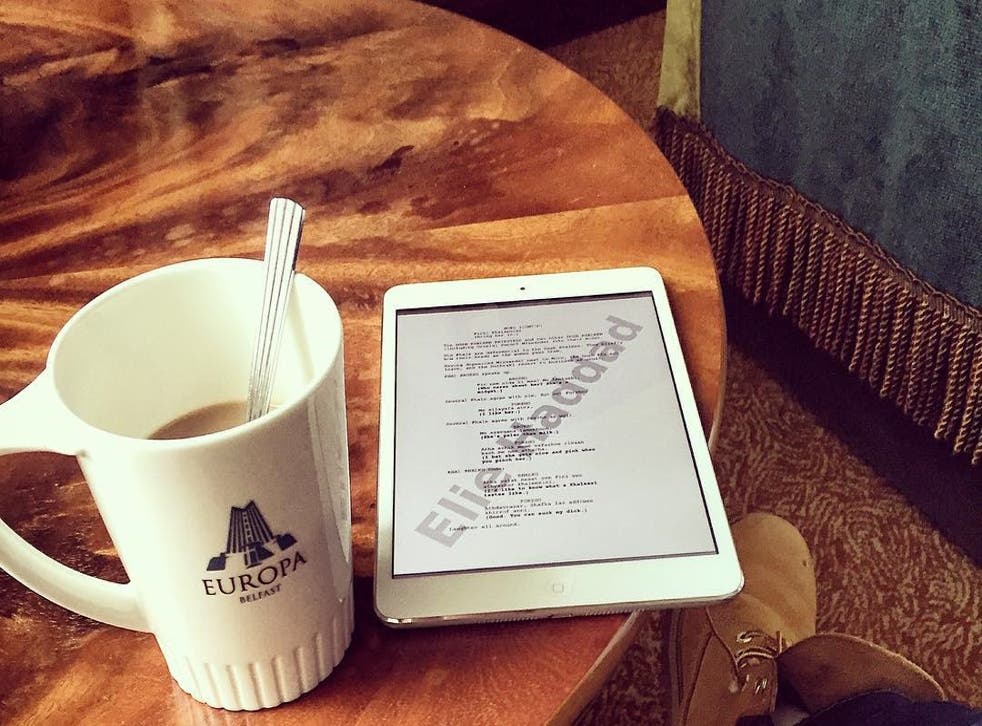 French actor Elie Haddad has revealed that he's landed a role in Game of Thrones season 6.
The addition of another new Dothraki isn't huge news, but what is interesting is that Haddad posted a (now deleted) photo of a script from the new season on Instagram.
It isn't massively hi-res, so the words are difficult to make out, but it appears to detail two Dothraki men joking about Khaleesi, who is presumably their captive.
We can just about make out the end of the conversation, but if you can identify any more lines do please comment below.
"I like her"
"She's paler than milk"
"I bet she gets nice and pink when you pinch her"
"I'd like to know what a Khaleesi tastes like."
"Good. You can suck my dick."
Charming! Judging by set photos (spoilers ahead), it seems as though the Dothraki will be holding Daenerys captive this season, with Ser Jorah plotting to free her, possibly with the help of a certain belligerent dragon.
Earlier in the week, the HBO show cast its first Indian actor as a 'royal'.
Game of Thrones season 6 is expected to arrive a little later than usual, at the end of April or the beginning of May.
Register for free to continue reading
Registration is a free and easy way to support our truly independent journalism
By registering, you will also enjoy limited access to Premium articles, exclusive newsletters, commenting, and virtual events with our leading journalists
Already have an account? sign in
Join our new commenting forum
Join thought-provoking conversations, follow other Independent readers and see their replies