New Girl and Brooklyn Nine-Nine to crossover because it seems everything must
It could go as self-parodic as the Men in Black/22 Jump Street one is expected to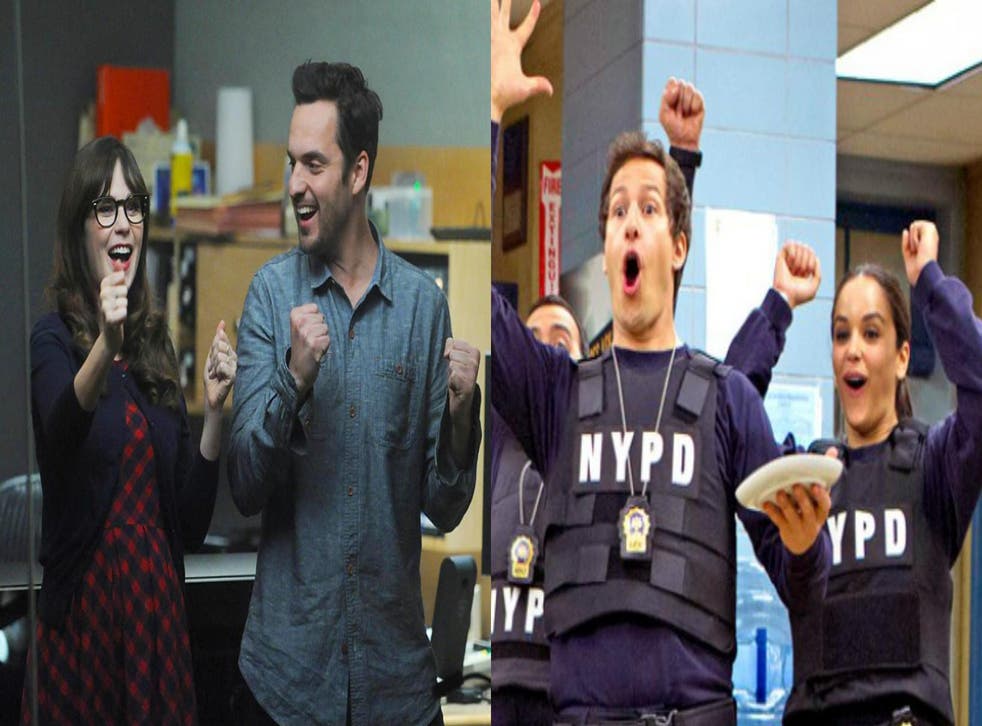 Fox has announced that two of its best-loved sitcoms, New Girl and Brooklyn Nine-Nine, are to collide in back-to-back episodes airing in the US on 11 October.
It didn't give away details beyond the location for the crossover: New York City (presenting the possibility of Coach's involvement).
The two respective showrunners had this to say:
New Girl's Elizabeth Meriwether:
"The crossover episode has historically been the artistic high point of any show that has dared to attempt it. Maybe you remember 'Blackout Thursday' on NBC, or even further back the infamous 'Alf'/'Gilligan's Island' crossover of the late 1980s. NEW GIRL and BROOKLYN NINE-NINE will proudly and humbly go where few shows have gone since the 1990s. We know we have big shoes to fill, and we look forward to disappointing everyone. There's a 50% chance Alf will also be in both episodes. But there's also a 50% chance that is a lie."
Brooklyn Nine-Nine's Dan Goor:
"BROOKLYN NINE-NINE crossing over with NEW GIRL is very exciting, but (and this is supposed to be a secret) it's just the first step. Stay tuned for our two casts to do a soulful R&B number on EMPIRE, co-anchor the FOX 10 O'Clock News and connect for a touchdown on FOX NFL SUNDAY. But in all seriousness, we're all huge fans of NEW GIRL here at the Nine-Nine, and we're excited to see our characters interact and to work with their incredible writers and producers. And also to see what their craft services are like, compared to ours."
During its Television Critics Association presentation, Fox chiefs also revealed why they're rebooting so many classic shows.
Register for free to continue reading
Registration is a free and easy way to support our truly independent journalism
By registering, you will also enjoy limited access to Premium articles, exclusive newsletters, commenting, and virtual events with our leading journalists
Already have an account? sign in
Register for free to continue reading
Registration is a free and easy way to support our truly independent journalism
By registering, you will also enjoy limited access to Premium articles, exclusive newsletters, commenting, and virtual events with our leading journalists
Already have an account? sign in
Join our new commenting forum
Join thought-provoking conversations, follow other Independent readers and see their replies