Palaeontologist gives verdict on whether Friends' Ross Geller was a good palaeontologist
For a tenured professor, he sure spent a lot of time drinking coffee and chilling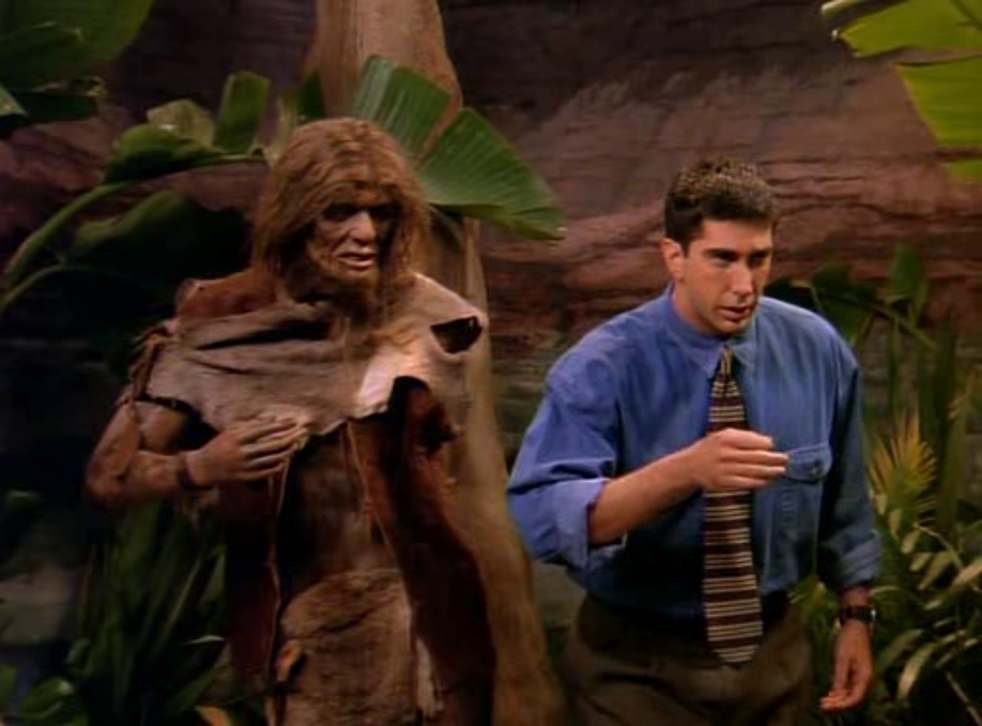 An AMA with Yale paleontologist Adam Pritchard Ph.D digressed into the realms of pop culture last week, when he was asked whether "Ross Geller from Friends is a good palaeontologist?"
Fortunately Pritchard is also a big fan of the show and was able to provide an answer, replying:
"A vehement no and a cautious yes. Ross doesn't seem to spend much time reading about paleontological discoveries, traveling into the field, or engaging in actual research. He's too busily engaged in relationship drama with Rachel to really read much into therapsid evolution.
"HOWEVER, I distinctly remember an episode where he actually gave a seminar about the importance of CAT scanning to paleontology. This was in the mid-1990s, looong before CT scanning become a standard paleo-tool. So THAT ONE SCENE suggests that Ross was actually ahead of the curve on science!
"Also, there is a real paleontologist named David Schwimmer. That is all."
Elaborating to Upvoted, Pritchard showed admiration for Geller gaining tenure at NYU aged barely 30, though he questioned how this was possible.
"He must be writing grants constantly offscreen," he said. "He probably doesn't sleep."
More troublesome was Ross's palaeontology focus, given NYU's paleontology faculty doesn't even research dinosaurs.
"I was curious so I looked this up," Pritchard added. "NYU has a couple of paleontologists on staff, but they are part of the Anthropology Department—they look into questions of primate evolution."
His colleague Deborah Rook Ph.D, jokingly theorised that Ross may have in fact been lying about his career all along.
"I think Ross may have just told his friends he was working at NYU, since there's obviously no place for him there," she said.
"That's why he had so much time to hang out in the coffee shop! It all makes sense now."
The scientists also questioned his velociraptor impression (above) and replica pterodactyl egg, but ultimately were pleased with the character.
"I'm grateful to Friends," Pritchard said. "It presents a paleontologist as more than just his job. We all have lives besides science."
Register for free to continue reading
Registration is a free and easy way to support our truly independent journalism
By registering, you will also enjoy limited access to Premium articles, exclusive newsletters, commenting, and virtual events with our leading journalists
Already have an account? sign in
Register for free to continue reading
Registration is a free and easy way to support our truly independent journalism
By registering, you will also enjoy limited access to Premium articles, exclusive newsletters, commenting, and virtual events with our leading journalists
Already have an account? sign in
Join our new commenting forum
Join thought-provoking conversations, follow other Independent readers and see their replies