Paul Reubens death: Pee-wee Herman star dies aged 70
Actor and comedian's cause of death was cancer, according to statement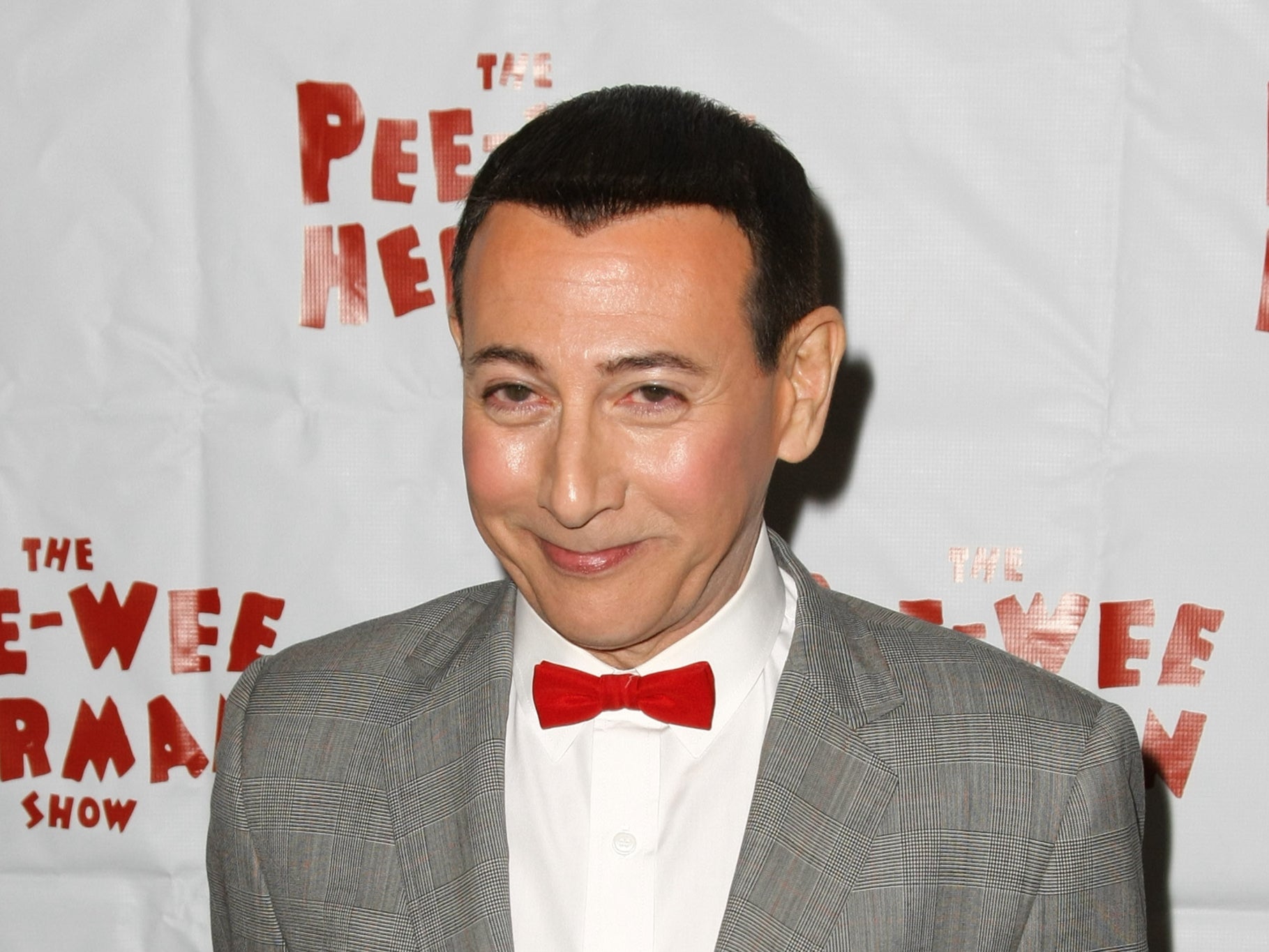 Paul Reubens, the American actor and comedian known for his famous children's character Pee-wee Herman, has died aged 70.
Reubens died after living with cancer for years, a statement shared on his official Instagram account disclosed.
"Last night we said farewell to Paul Reubens, an iconic American actor, comedian, writer and producer whose beloved character Pee-wee Herman delighted generations of children and adults with his positivity, whimsy and belief in the importance of kindness," the statement read.
It continued: "Paul bravely and privately fought cancer for years with his trademark tenacity and wit. A gifted and prolific talent, he will forever live in the comedy pantheon and in our hearts as a treasured friend and man of remarkable character and generosity of spirit."
A separate slide on the social media post included a posthumous statement from Reubens himself, which read: "Please accept my apology for not going public with what I've been facing the last six years. I have always felt a huge amount of love and respect from my friends, fans and supporters. I have loved you all so much and enjoyed making art for you."
A third slide urged those wishing to express their sympathy to do so in honour of Reubens' late parents, Judy and Milton Rubenfeld, to Stand Up to Cancer or organisations involved in Dementia or Alzheimer's care, support and research.
Reubens launched his career as a comedian and stage actor after joining the Los Angeles sketch troupe The Groundlings in 1978.
In 1982 he launched The Pee-wee Herman Show based on a character he had been developing for years. The stage show was a tremendous success and went on to spawn a 1985 film directed by Tim Burton, Pee-wee's Big Adventure.
The show was then adapted for television with Pee-wee's Playhouse, which ran on CBS from 1986 to 1991.
Access unlimited streaming of movies and TV shows with Amazon Prime Video
Sign up now for a 30-day free trial
Sign up
Access unlimited streaming of movies and TV shows with Amazon Prime Video
Sign up now for a 30-day free trial
Sign up
Also in 1991, Reubens' career faced controversy for the first time – he was arrested for indecent exposure at an adult movie theatre in Florida.
Following the scandal, Reubens retreated from the public eye and did not appear in any major projects until 1999 when he made a comeback playing dramatic roles in films including Ted Demme's 2001 drama Blow, which starred Penélope Cruz and Johnny Depp.
In 2002; however, the comedian once again faced adversity after he was arrested and charged with misdemeanour possession of obscene material improperly depicting a child under the age of 18 in sexual conduct.
Two years later, the child pornography charge was dropped, with Reubens pleading guilty to a charge of obscenity instead.
"I probably have become more infamous from two misdemeanours than probably anyone I could think of," Reubens told NBC at the time.
He claimed that he had amassed a huge collection of "vintage erotica" but was unaware that any of it could be interpreted as child pornography. He described the nude images as people "one hundred per cent not" performing sexual acts.
After 2006, Reubens made cameos and appearances in a number of projects including Reno 911! (2006), 30 Rock (2007), Pushing Daisies (2007), Life During Wartime (2009) and Accidental Love (2015).
In 2016, he co-wrote and starred in the Netflix original film Pee-wee's Big Holiday, reprising his role as Pee-wee Herman.
Join our commenting forum
Join thought-provoking conversations, follow other Independent readers and see their replies