Pete Davidson: SNL star receives messages of support from friends and fans after worrying Instagram post
Comedian has been vocal about his struggles with mental health amid abuse from online trolls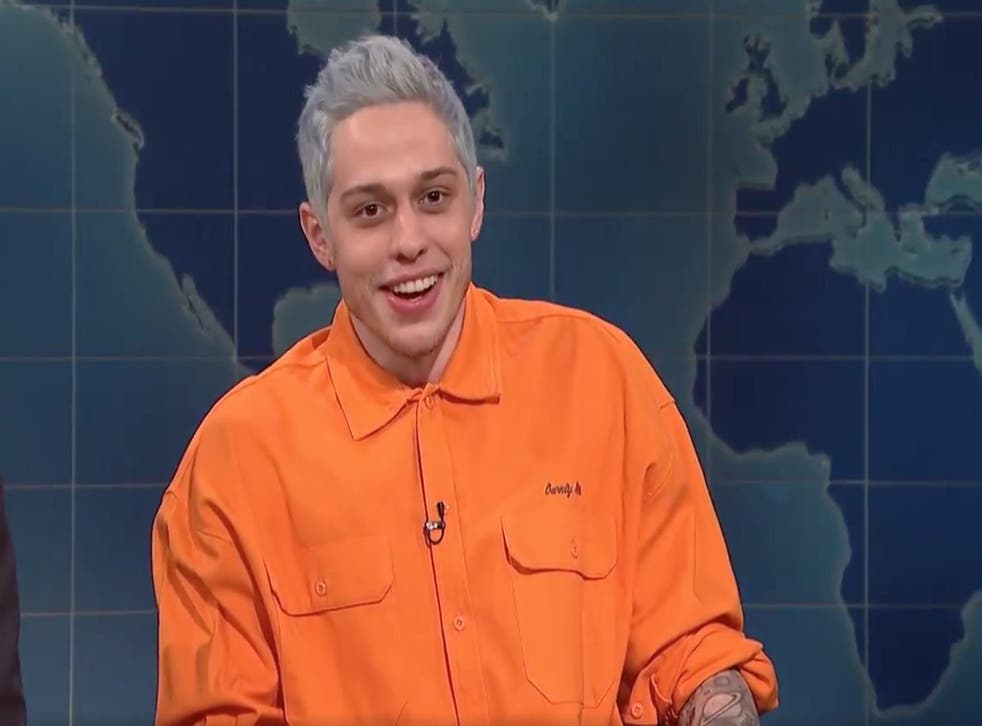 Friends and fans of comedian Pete Davidson have sent messages of support after he shared, then deleted, a worrying message on Instagram over the weekend.
Concerns were raised for the 25 year old after he wrote: "I really don't want to be on this earth anymore... I'm doing my best to stay here for you but I actually don't know how much longer I can last. All I've ever tried to do was help people. Just remember I told you so."
Davidson, whose engagement to pop star Ariana Grande ended earlier this year, then deleted his Instagram account. He appeared as scheduled on Saturday Night Live. New York police said they checked on the comedian. Actor Jon Cryer tweeted he had heard Davidson was "at SNL and accounted for".
The comedian and actor has been vocal about his issues with mental health, particularly after he began being targeted by trolls during and after his relationship with Grande.
Actors, fellow comedians, musicians and fans have expressed their concern and love for Davidson. Jada Pinkett Smith wrote: "Hang in there. There is a lot of help out there. Surrender to some love somewhere around you... today! Right now! And then... let in the help that will become available."
She added: "I'm praying for you, Pete. I've been there. It gets better."
Davidson's friend, the rapper Machine Gun Kelly, reportedly flew to New York to meet him after filming SNL and make sure he was OK.
"I'm on the plane now on the way to see Pete," he tweeted. "Gonna make sure he's good, I promise. Can't have my boy in the darkness like that."
Nicki Minaj tweeted a call for more empathy over the weekend, commenting: "We can be so insensitive."
"God bless Kanye & Pete," she wrote. "Being flippant about mental illness speaks more about you than them. Stop saying the word love & live it. Love is an action."
Access unlimited streaming of movies and TV shows with Amazon Prime Video Sign up now for a 30-day free trial
Sign up
Kid Cudi, who has also spoken about his struggle with mental health, told Davidson he was thinking about him.
Albums of the year 2018

Show all 40
On the same day, before the post sparking concerns about his safety, he had applauded Kanye West for being frank about his own struggles with mental health, and appeared to criticise Grande after she joked that West's feud with Drake was distracting from the release of her new song.
"No one should ever point fingers at you for your bravery in speaking about mental health," he wrote. "I'm seriously disgusted."
Grande later tweeted: "Man I'm so sorry I told a dumb joke. I really didn't mean any harm. All I want [is for] everyone to be healthy and happy. So desperately."
If you're in the UK and have been affected by mental health issues, you can call 0300 123 339 or text 86463, or visit their website
Join our new commenting forum
Join thought-provoking conversations, follow other Independent readers and see their replies