The Independent's journalism is supported by our readers. When you purchase through links on our site, we may earn commission.
Royal Television Society awards: Piers Morgan pulls out of presenter role after social media outcry
'I have no wish to serve as an unnecessary distraction from...winners whose hard work and skill should be celebrated without any of the silly noise this campaign has generated,' he says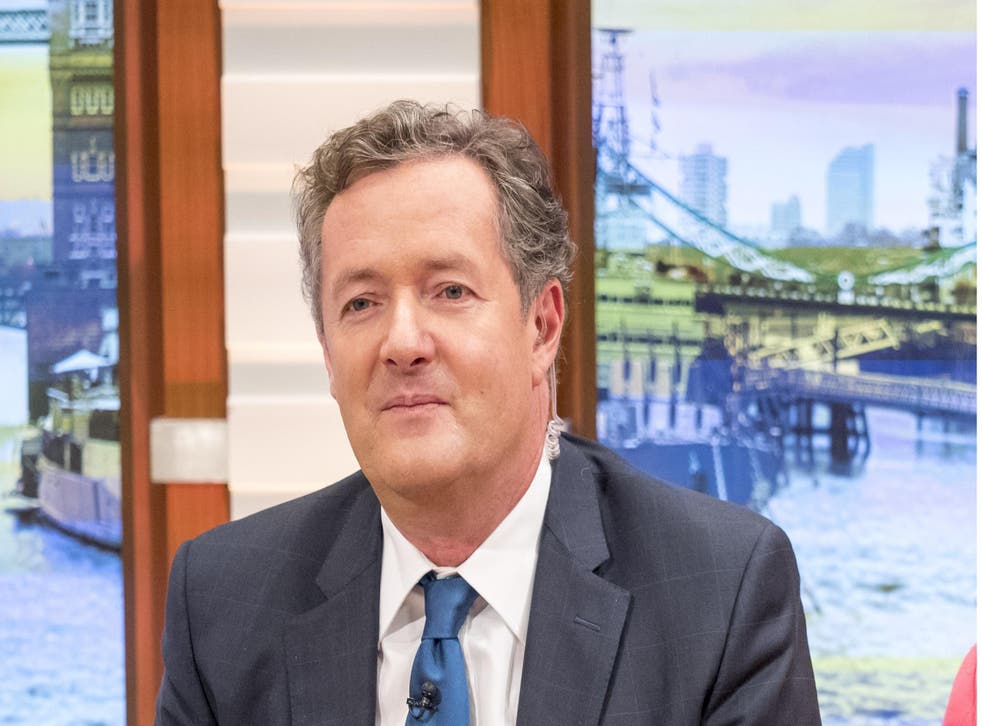 Piers Morgan has pulled out of hosting the Royal Television Society (RTS) Programme Awards after a campaign was launched claiming his presence would be "inappropriate."
The former newspaper editor said protest efforts had generated "silly noise" and he did not wish to serve as an "unnecessary distraction" from award winners.
RTS announced Mr Morgan would be hosting just three days ago, however the decision was met with furious backlash on social media and petition sites.
Sky drama commissioner Cameron Roach also wrote a letter to RTS CEO Theresa Wise, which was made public, to urge her to reconsider the "inappropriate" and "damaging" appointment.
"After my role was announced, a campaign was started to have me banned," Mr Morgan wrote on Facebook.
"It suggested that I lack the 'creative excellence' criteria required for presenting such an event and therefore my presence would be 'damaging' and 'inappropriate.'"
At the time of his appointment, Theresa Wise, the CEO of RTS, said: "Morgan's reputation for being opinionated and his wealth of experience working within the industry make him the perfect host and we look forward to a lively event."
However, the news sparked a series of furious spats on social media between purveyors of the arts and the Good Morning Britain Presenter.
One user wrote: "Appalling choice of host... Sad for anybody that is invited to attend for the excellence of their work having to share room w @piersmorgan"
Another said: "@RTS_media I don't want Piers Morgan representing me or any other RTS members.
In response to another user, Mr Morgan wrote: "I'd be quite happy hosting to an empty room & giving myself all the awards."
Join our new commenting forum
Join thought-provoking conversations, follow other Independent readers and see their replies