Piers Morgan: Meghan Markle reportedly made complaint to ITV following comments about her mental health
Morgan's departure from Good Morning Britain was announced on Tuesday
Susanna Reid addresses Piers Morgan's departure in first GMB show after he quit
Leer en Español
Meghan Markle is reported to have lodged a formal complaint to ITV following Piers Morgan's comments about her mental health.
On Tuesday (9 March), ITV announced that Morgan was stepping down as anchor of ITV's morning show Good Morning Britainafter six years of presenting.
Earlier in the week, the presenter had come under fire for his comments regarding the Duchess of Sussex's interview with Oprah Winfrey.
Discussing Markle's revelation that she had considered taking her own life due to abuse towards her for joining the royal family, Morgan said that he "didn't believe a word" she said.
Follow Piers Morgan updates live: Ex-GMB presenter says he is 'uncancellable' as Meghan 'lodges official complaint'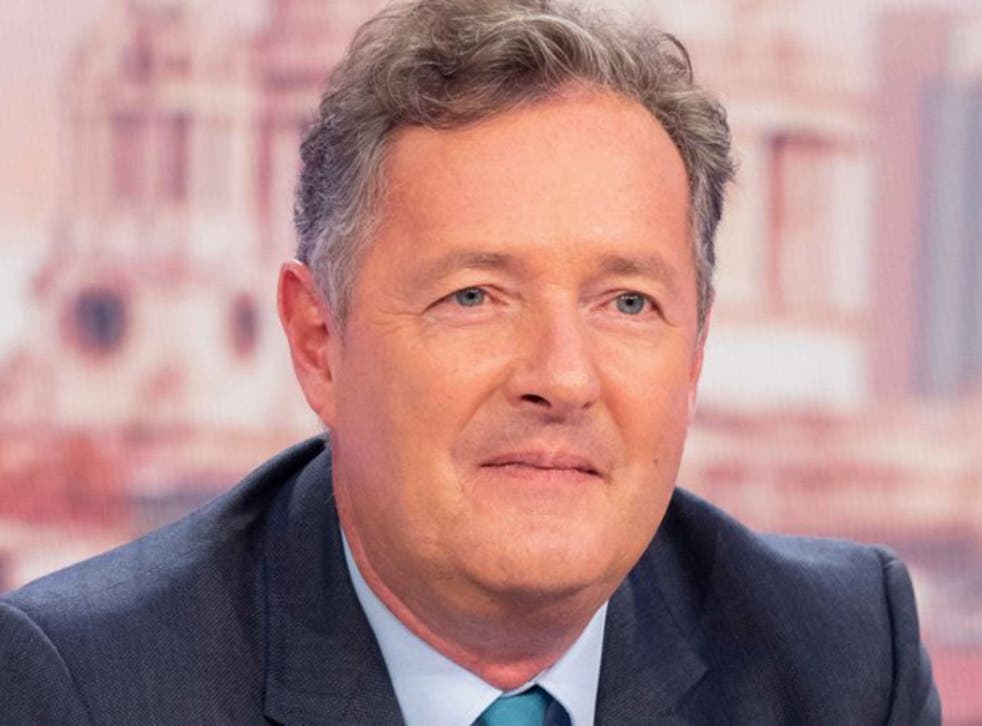 "I wouldn't believe it if she read me a weather report," he said.
Read more: Piers Morgan speaks out as GMB airs without him
ITV was widely criticised for "allowing" Morgan to air these views while running their Britain Get Talking mental health campaign, while mental health charity Mind said they were "disappointed and concerned" by the comments.
Morgan's departure came after Ofcom announced that they were launching an investigation into his comments about Markle, having received more than 41,000 complaints from the public.
As reported by The Guardian and The Telegraph, it is understood that a formal complaint was submitted on behalf of the Duchess of Sussex to ITV regarding Morgan's comments.
Read more: Sharon Osbourne among stars supporting Piers Morgan's exit from GMB
An ITV spokesperson refused to deny the reports to The Telegraph and told The Independent that they wouldn't be commenting further.
Good Morning Britain returned to our screens on Wednesday (10 March) morning, with Susanna Reid presenting alongside Ranvir Singh.
Addressing Morgan's exit, Reid referred to the presenter as "an outspoken, challenging, opinionated, disruptive broadcaster".
Morgan, meanwhile, tweeted saying that he stood by his comments about Markle.
If you are experiencing feelings of distress and isolation, or are struggling to cope, The Samaritans offers support; you can speak to someone for free over the phone, in confidence, on 116 123 (UK and ROI), email jo@samaritans.org, or visit the Samaritans website to find details of your nearest branch.
If you are based in the USA, and you or someone you know needs mental health assistance right now, call National Suicide Prevention Helpline on 1-800-273-TALK (8255). The Helpline is a free, confidential crisis hotline that is available to everyone 24 hours a day, seven days a week.
Join our new commenting forum
Join thought-provoking conversations, follow other Independent readers and see their replies