Meghan tells Oprah she was too afraid to be left alone during mental health struggle
Piers Morgan eviscerated for 'hateful' takedown of Meghan Markle and Prince Harry on Good Morning Britain
'ITV needs to do the right thing and sack him,' one viewer said
Leer en Español
Piers Morgan is being torn apart for his "hateful" takedown of the Meghan Markle and Prince Harry interview on Good Morning Britain.
The broadcaster was so forceful in his words against the pair that viewers are now calling upon ITV to "sack" him for "using his platform to spread hatred" against Markle in particular.
Morgan previously criticised the couple for deciding to proceed with the high-profile chat with Oprah Winfrey, which was broadcast in the US on Sunday (7 March) and will be televised in the UK this evening (read our review here).
After watching the two-hour special, which delivered a number of bombshell revelations that have been described as "devastating" and approaching "worst-case scenario territory" for Buckingham Palace, Morgan didn't have a change of heart.
Instead, he directed even more vitriol at Markle, who opened up in the interview about suicidal thoughts she had due to the media's treatment of her in the UK.
READ MORE: Piers Morgan angrily lashes out at Suits star Patrick J Adams for criticising royal family's treatment of Meghan Markle
Elsewhere, Markle also left Winfrey in shock after saying that she had a concerned conversation with an unnamed royal family member who questioned how dark her unborn child's skin would be.
Morgan, who repeatedly hit out at the pair for comments made against the royal family on Twitter during the broadcast, continued to criticise them while presenting Good Morning Britain.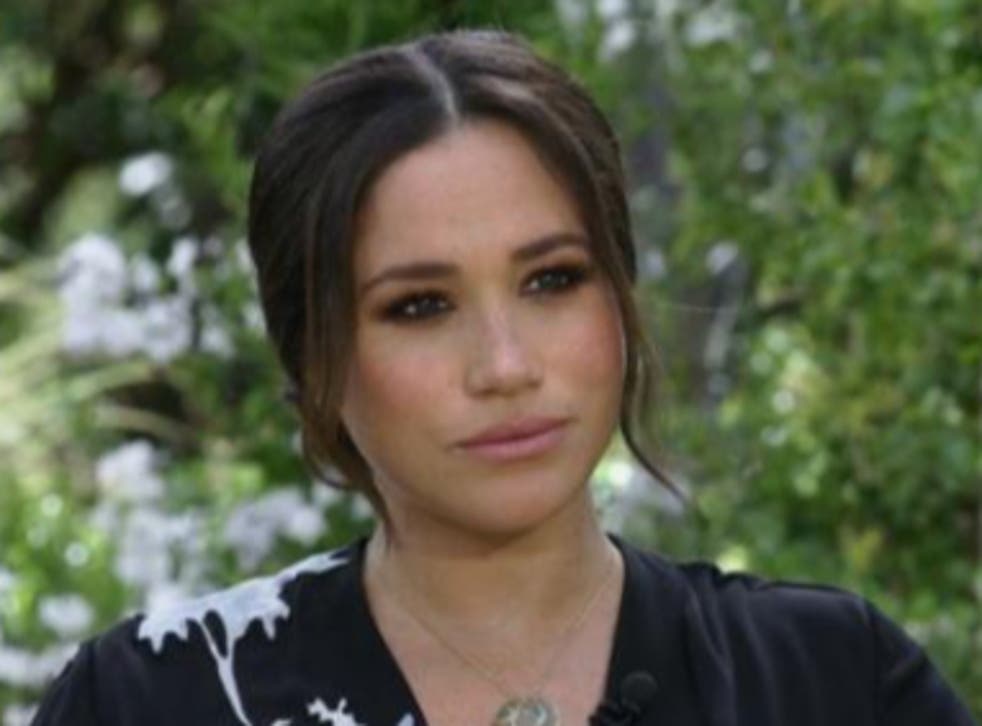 However, he's now facing a backlash for "belittling" someone who spoke candidly about having suicidal thoughts over similar treatment in the past.
One person called him "an absolute disgrace", adding: "Meghan has tearfully said she was suicidal because of the likes of him. Does he stop and take heed? Absolutely not. He needs the sack."
Another branded him "disgusting" and said that he "should never spout #bekind ever again" due to his treatment of Markle.
"ITV needs to do the right thing and sack Piers Morgan for using his platform to spread out hatred on Megan," one person wrote, with another stating: "Can't even listen to this nastiness on GMB anymore, he needs to remove all this hate from his heart it's not healthy at all."
READ MORE: How to watch Oprah interview with Harry and Meghan and what time is it on?
Another said that Morgan's "obsession with Meghan has now reached the point of hysteria".
The Independent has contacted a GMB representative for comment.
Meanwhile, Trisha Goddard, who appeared on the show to discuss the interview, is being praised for her "one sentence annihilation" of Morgan over a question he asked her about Markle.
If you are experiencing feelings of distress and isolation, or are struggling to cope, The Samaritans offers support; you can speak to someone for free over the phone, in confidence, on 116 123 (UK and ROI), emailjo@samaritans.org, or visit the Samaritans website to find details of your nearest branch.
If you are based in the USA, and you or someone you know needs mental health assistance right now, call National Suicide Prevention Helpline on 1-800-273-TALK (8255). The Helpline is a free, confidential crisis hotline that is available to everyone 24 hours a day, seven days a week.